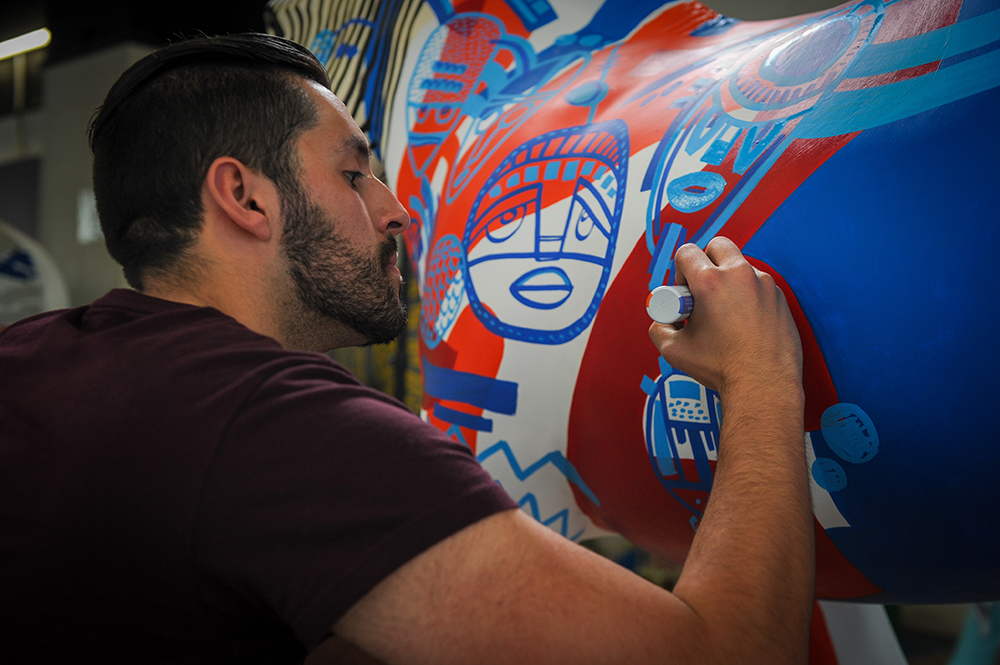 Students and grads, enter our creative design competition!
Design our latest corporate gifts
27th October 2016
Here at Solent, creativity is part of everything we do. We're rightly proud of our creative students and graduates, and now we'd like to share your creativity with the world by featuring it on our university merchandise – available to staff, students and the public alike.
And thanks to our global connections, we take these items all over the world – China, Canada, the Middle East and more – and we're looking for bold, exciting, innovative designs that really show off the amazing creativity of our students, both past and present.
We're looking for designs to feature on four new items:
A scarf.
A tie.
A deck of cards – front and back.
The cover of an A5 notebook.
You can enter as many categories as you like, with each winning design collecting a £150 prize, except the deck of cards, where you can win £500 instead. You can find the design brief and other competition details below.
Good luck!
Design brief and competition details
Submit your design(s) to internal.comms@solent.ac.uk; entries must be received by 7pm on Monday 7 November 2016.
Design brief and competition details
Design area for the deck of cards
Design area for the skinny tie
Design area for the wide blade tie
Design entries will be judged by:
Professor Graham Baldwin, Vice-Chancellor.
Peter Lloyd, Director of the School of Art, Design and Fashion.
Tere Daly, Director of External Relations.
The winner will be announced on Friday 11 November, and the items will be available to buy through Solent's online eShop and our Re:So store from Thursday 26 January 2017.