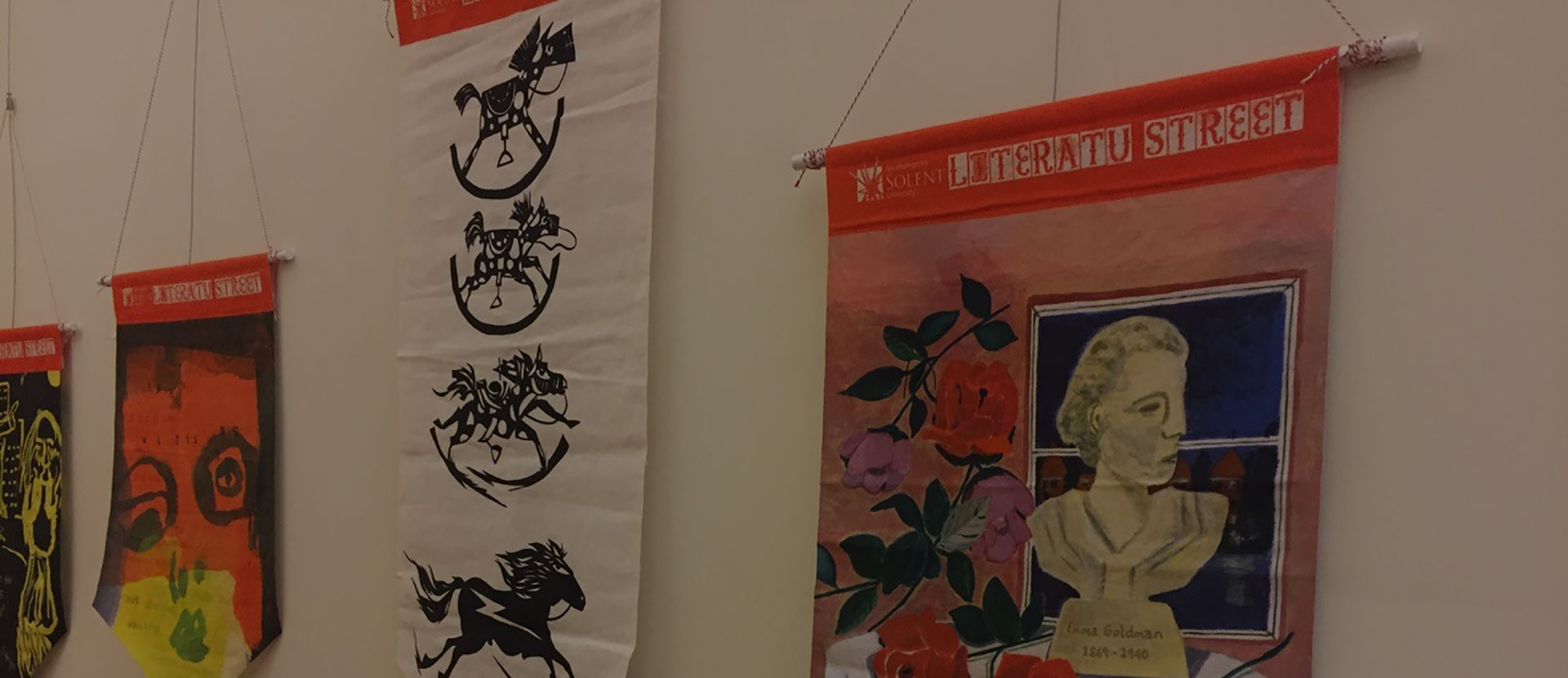 Students' and staff artwork exhibited at Vilnius University, Lithuania
Works from students and staff at Solent are on display as part of an international project initiated by Nick Long.
31st January 2018
Over 30 artworks created by staff and students from Solent University, are currently being exhibited at Vilnius University, Lithuania.
The international project was initiated by Nick Long, head of visual communication and applied arts, and curated by Jonny Hannah, artist and lecturer in illustration.
Students and staff from the School of Art, Design and Fashion were asked to think of a poem/quote they loved, and then create a piece of artwork inspired by their choice. The images were then printed on linen, which Lithuania is famous for, and have been exhibited as a set of vertical pennant flags. The project questions 'what is the new identity of Lithuania and Lithuanians within the world?'. It is a gift for Lithuania, who celebrate '100 years of Restored Lithuania' this year. It is also a gift for Vilnius, a city that was always multicultural and polyglot, home of many writers and artists, and open to creative people of different views and beliefs.
The inspiration for this project was a street in Lithuania's capital called 'Literatu', which pays homage to the great Lithuanian writers with small plaques embedded in the walls. These projects have become famous tourist attractions and provided a way for Irma Gineikiene, lecturer in creative communications, to introduce Vilnius and Lithuania to her colleagues.
Nick said of the exhibition, "We are thrilled to have a collaboration with Vilnius and to be displaying students' and staff work in this fabulous setting. We hope to further our relationships with our new friends in Lithuania in the very near future."