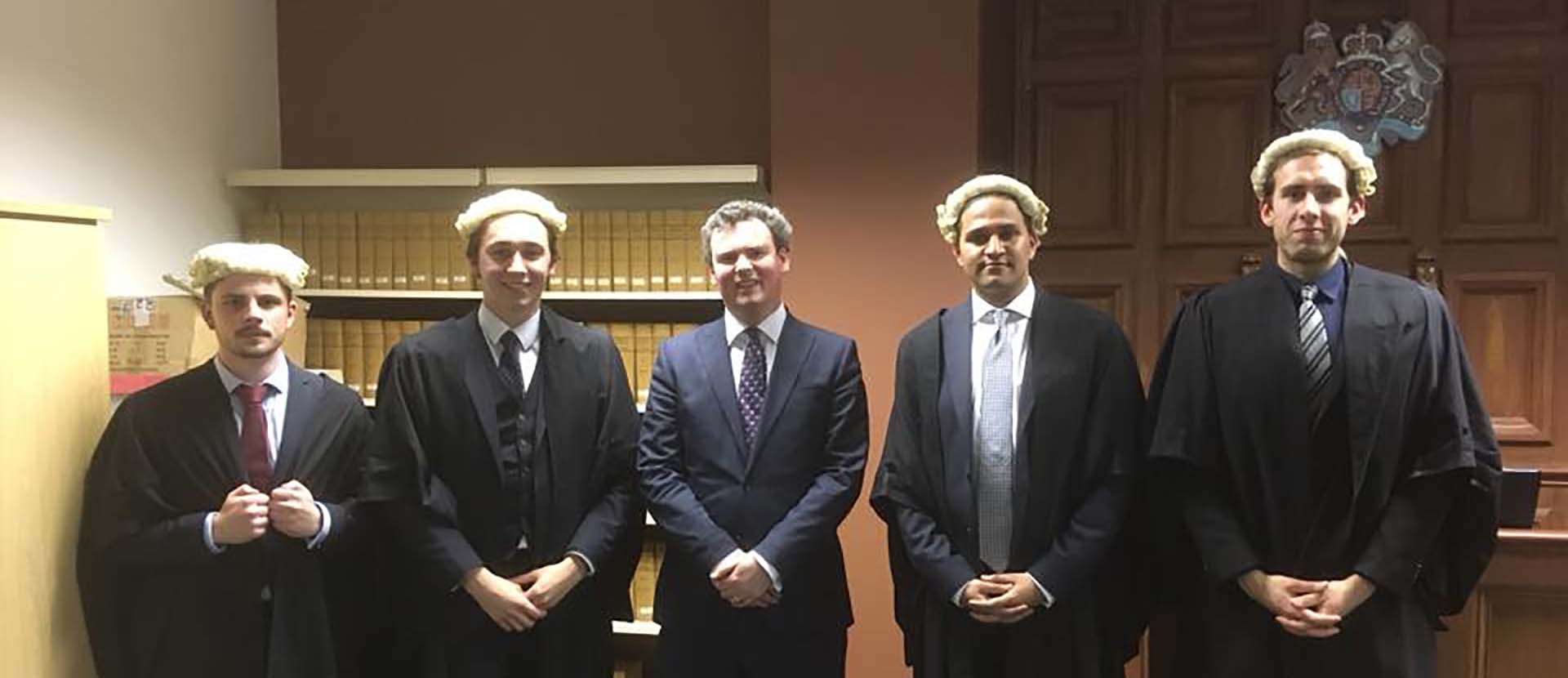 Students get ahead in mooting competition
Law students in Solent's Mooting and Debating Society are currently taking part in Oxford University Press (OUP)'s national mooting competition, and saw off competition from Exeter University.
As explained by Mark Wing, Senior Lecturer in Law at Solent, "Mooting involves presenting a fictional court case in front of a judge, usually an appeal from one side of the argument. It's a vital part of the development of a lawyer's key legal skills of presentation, argument and thinking on one's feet."
"Law students typically adopt formal legal dress, including wigs and gowns, as part of the exercise, and follow court procedure and etiquette."
Soon to face University College London, the society team hopes to extend their success from last year, in which they reached the quarter finals. Being placed in the top 16 of more than 70 teams is the furthest Solent has come in the competition for many years.
Third year LLB (Hons) Law student, Sebastian Graves-Read, was in the team last year and is competing again. He says: "Mooting is a fantastic way to increase your skills as an advocate and more generally in arguing and structuring those arguments on the fly.
"I have been considering management consultancy and lobbying after university, both of which require the ability to think on your feet and come up with persuasive arguments. This means the competition, along with the support from the law department, has been such a great asset to me."
As well as the competition, Solent's practically focused LLB teaches mooting and debating skills in the Legal Skills unit in the first year, and presentations and team work are a common form of assessment throughout the course.
As Mark Wing adds: "This focus on real world skills is one reason why in the last Destinations of Leavers in Higher Education (DLHE) survey, Solent LLB students scored an impressive 95% in employment or further study six months after graduation."