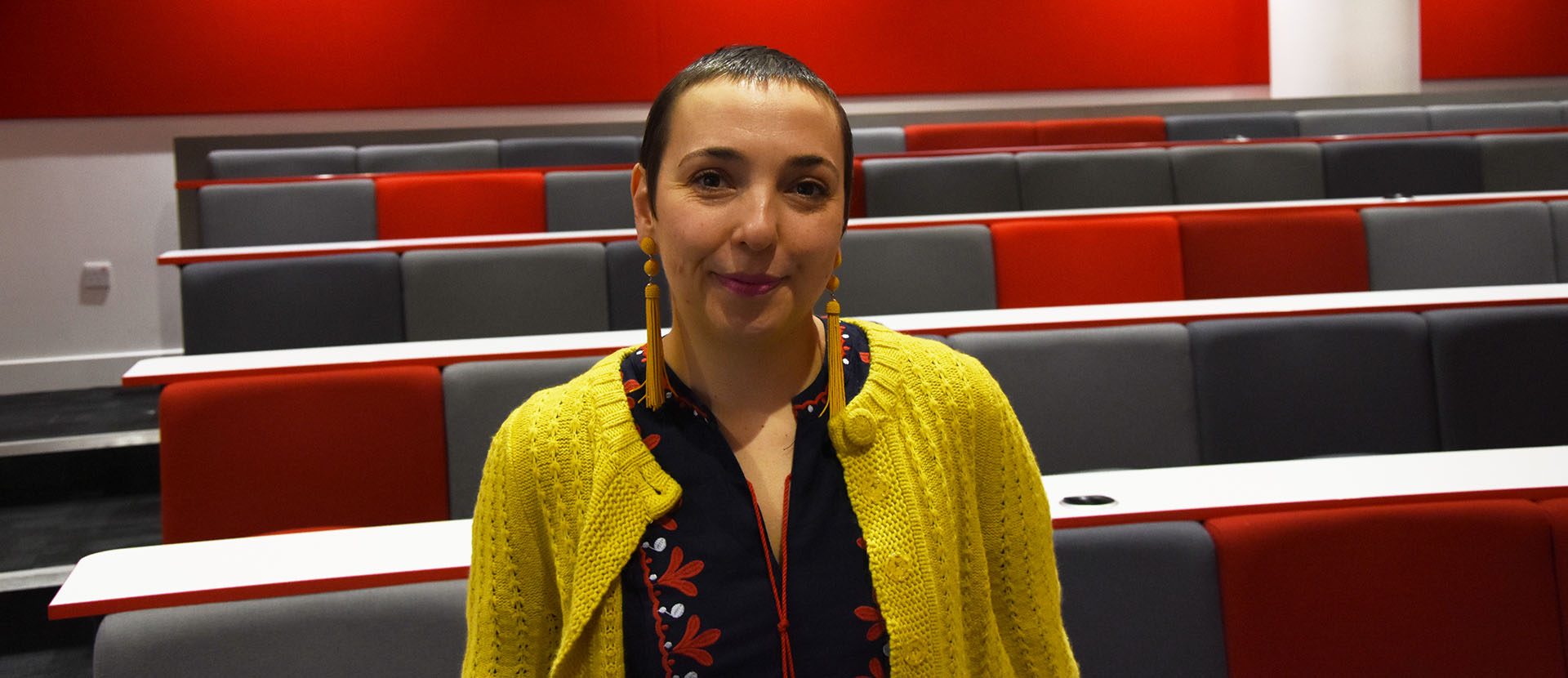 Students get behind the scenes on the theatre hair and make-up industry
21st February 2019
Fashion
Fashion styling and image making
Making cats' whiskers and toe wigs and creating paint that wasn't paint were just a few of the things third-year BA (Hons) Make-up and Hair Design students heard about from Helen Casey, deputy head of the National Theatre's wigs, hair and make up department last week.
Helen encouraged students to consider the theatre as a career once they graduated, mentioning the huge amount of variation within the work.
She says: "The theatre isn't an exclusive industry like it's often thought to be, and it's brilliant to be able to take an initial concept and be creative around it. Something won't just be a period play, it'll have its own flavour, and that makes the work really interesting."
After graduating in 2002, Helen got a trainee job at The Lion King, where she stayed for several years. She went on to freelancing, touring nationally and internationally as well as working within television.
She has been working at the National Theatre for 10 years, and is currently working on The Follies.
One challenge she mentioned within her lecture was that of An Octoroon. For the promotional posters, the producers wanted white paint dripping off one of the lead actors. Since it required several hours with repeated dunkings in paint, Helen and her team had to come up with a viscous substance that looked like paint, but didn't irritate the actor's skin.
Student Georgia Papa says: "I thought Helen's lecture was fantastic. She gave a good insight of what the industry is like and what you can achieve. She motivated me to keep trying, and gave us ways to find jobs within the industry."
Take a look at our interview with Helen, below: