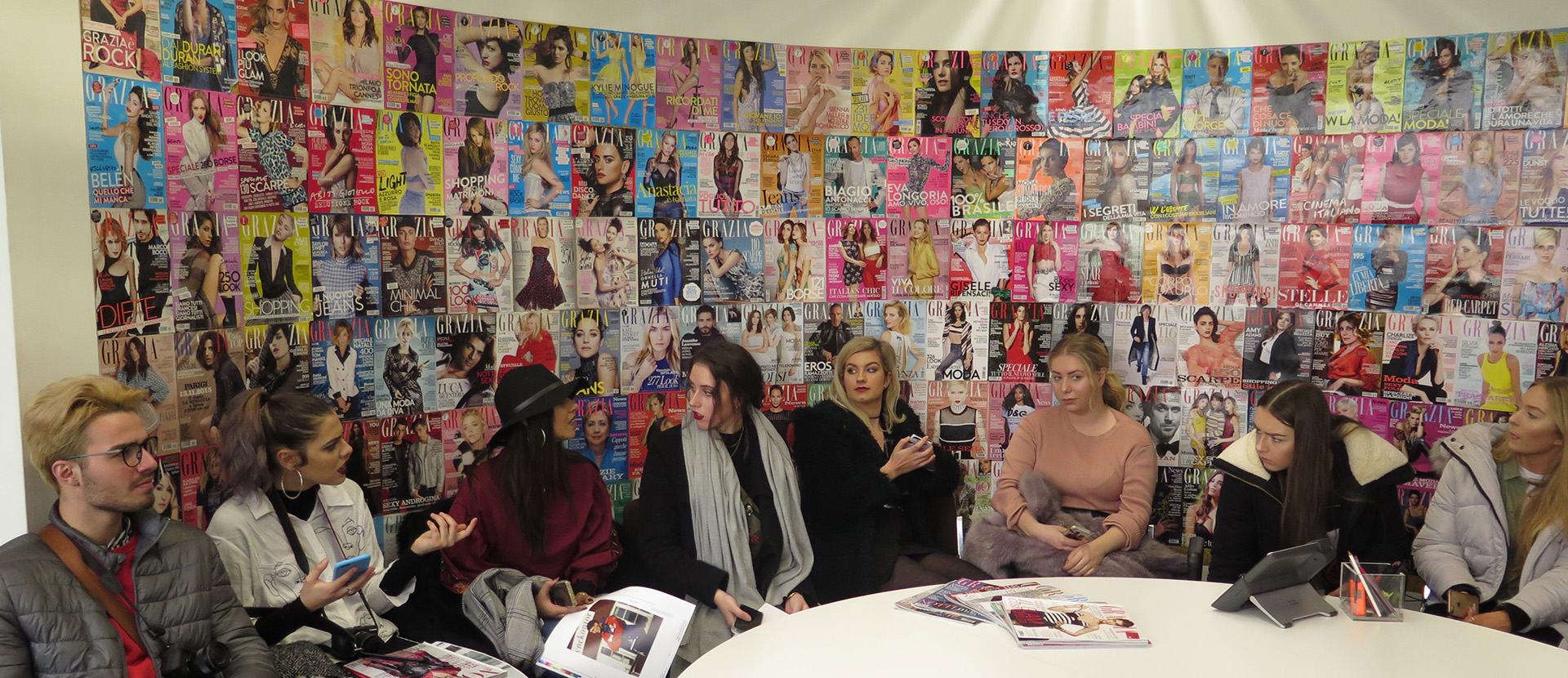 Students visit Italy's City of Silk
First and second year BA (Hons) Interior Design Decoration and BA (Hons) Fashion Journalism students have just returned from an exciting study trip in Italy, where they visited the head offices of top fashion magazines and a silk factory in Lake Como before ending the trip with an enviable visit to Venice.
Organised by Donna Bevan, course leader for BA (Hons) Fashion Journalism, the students started off at the offices of Mondadori, publishers of Icon magazine. They spent time with editor in chief Michele Lupi, who shared his vast experience and industry insight.
This was followed by a tour of Grazia magazine, where the students looked through proofs, talked to the section editors and were shown a breakdown of the cover image of Cara Delevingne. Students' questions were taken by the editor-in-chief, Silvia Grilli.
From Milan, the students went onto Lake Como, where they took a guided tour of the Museo Didattico della Seta (silk museum). The museum displays machines, objects, documents, samples and instruments that showcase the glorious past of the textile industry, which still rewards Como as the 'City of Silk'.
Finally, students ended their trip in Venice, to soak up the museums, atmosphere, sights and food – they even had time for a trip on a gondola!
Second year BA (Hons) Fashion Journalism student Wendy Murali says: "It was an excellent trip, we all greatly enjoyed the visits and the food. The beautiful sights of Venice were particularly breathtaking. I've made new friends and created some wonderful memories!"