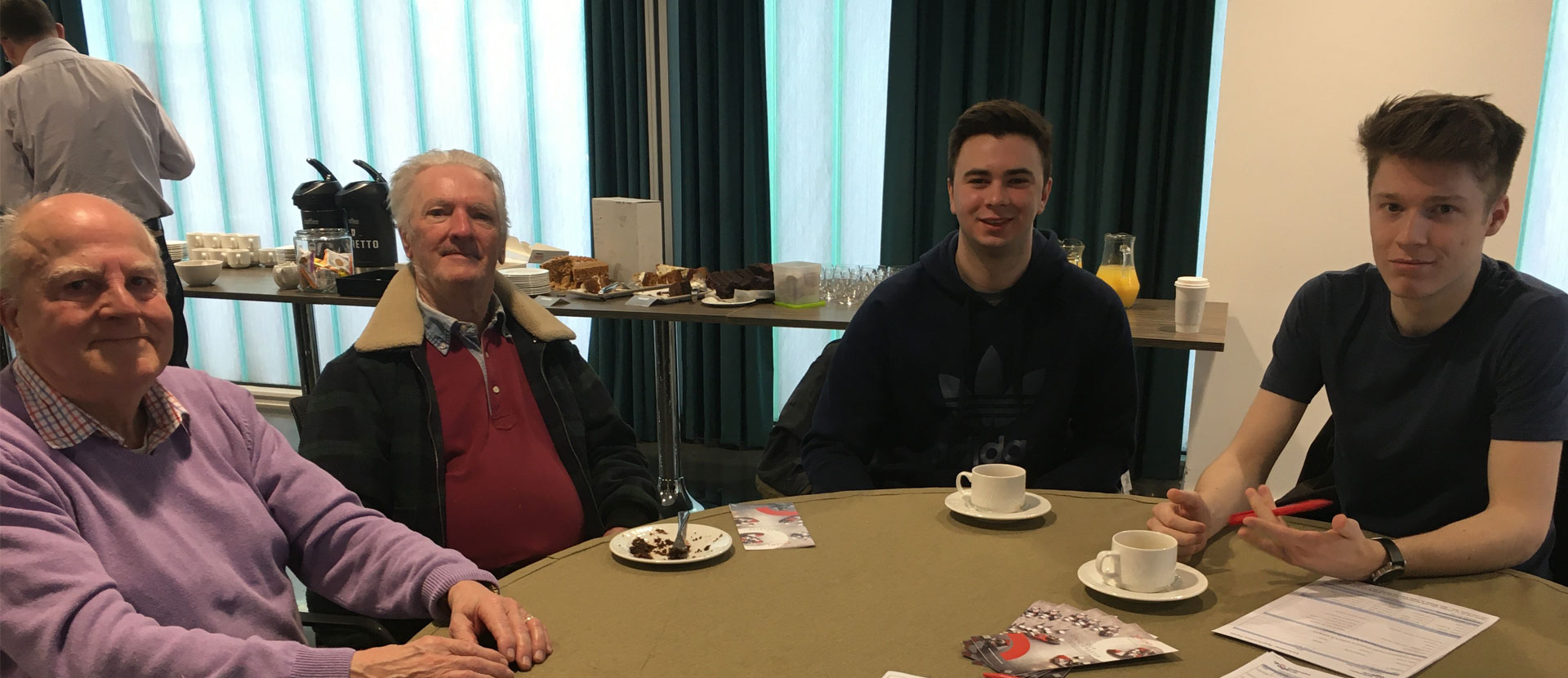 Tackling social isolation
Solent students are working with Age UK Southampton to explore how digital technology can help combat social isolation and lonliness among the city's older residents.
9th March 2020
Solent University students studying in their Business Foundation Year have been working with Age UK Southampton to explore how digital technology can help combat social isolation and loneliness. Within Southampton there are 33,214 people aged over 65, and almost 16 per cent of them reported high levels of loneliness in their daily lives. A recent report by Southampton City's Clinical Commissioning Group (2020) promotes the importance of being socially connected for improving the health and wellbeing of older people.
The project, undertaken as part of the course unit, was developed in response to the charity identifying the need for greater digital connectivity and education for the city's elderly residents. Students attended one of Age UK Southampton's IT classes to understand how technology was being used by the older generation and the barriers preventing them from greater usage, while sharing tips on how to get the most out of the equipment. The session enabled students to experience first-hand some of the challenges faced by residents and put forward a series of recommendations as part of their assessment.
Commenting on the experience of working with Age UK Southampton, Kieran Wallen-France, one of the students involved, said: "This was such an exciting project to be involved with as it provided us with a chance to really understand the needs of the city's elderly residents. It also provided us with a great sense of having a made a difference through volunteering to spend time at the IT class and help break down barriers between different generations."
Following the visit to Age UK Southampton, and to help foster further links across the University, 20 elderly residents from the city were welcomed on campus for a morning of coffee and cake. The session, which coincided with Feel Good February, provided elderly residents with the opportunity to break away from their usual environment, reducing isolation and having the chance to speak with students and staff. 
Talking about Age UK Southampton's involvement with the project, Claire Roberts, Head of Services, said: "The students had obviously worked very hard with some promising ideas, which between us we can take forward in 2020. The passion and enthusiasm to make a difference was good to see."
Students from the BSc (Hons) Business Information Technology course are currently working with Age UK to develop one of the digital inclusion ideas which has the potential to make a real difference to older people throughout the UK.
The project is an example of how Solent is helping to create a city of life-long learning, a key strand of our Civic Charter.