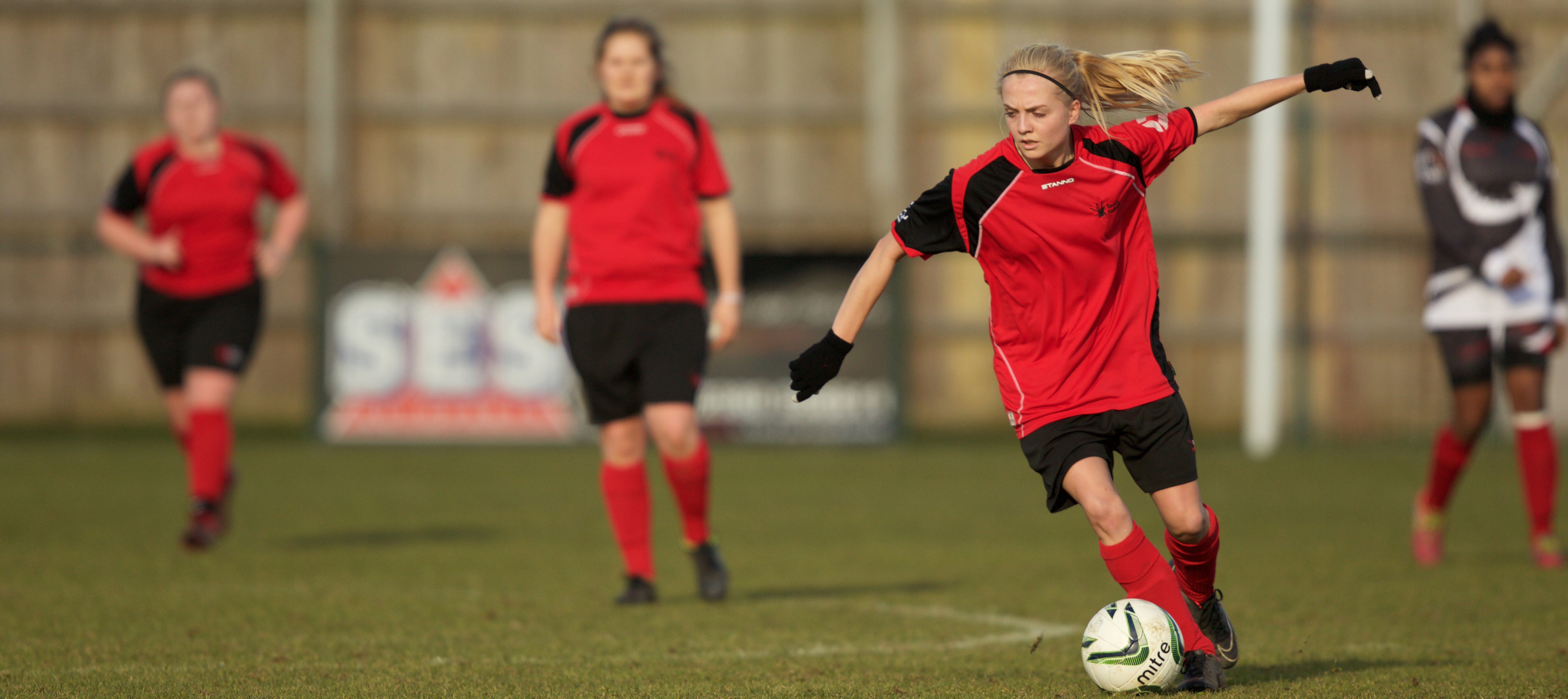 Team Solent gives Tasha a flying start
A First-rate Captain
14th October 2016
Last year's Team Solent ladies football team Captain, Tasha Kenny (23), is looking forward to transferring the leadership skills learnt on the pitch to her new role in the Royal Air Force (RAF), when she starts her officer training later this month.
We asked the BSc (Hons) Health, Exercise and Physical Activity student, who graduated with first class honours this summer, about her time with the team, football highlights and how her captaincy helped her secure her new role in the RAF
What inspired to you try out for the team and then take on the role of Captain?
I felt I had good leadership capabilities and got along with everyone in the team, as well as always making football a priority throughout my time at Solent.
What skills learnt as the team Captain do you think will come in handy career-wise?
Organisation, teamwork, perseverance and leadership, which will definitely come in handy for me, in my current role in the RAF; being an officer requires huge amounts of all of these.
What did you love most about being part of Team Solent?
I loved the people I got to meet, the places I travelled to and the opportunities to progress myself as a player.
How did you manage to balance sport with university work?
I found this quite hard as football took up a lot of time, but luckily it usually finished in time for exams and end of year projects, which was a massive help!
What is your top highlight of captaining your team and why?
Leading the team to this year's Chairman's Cup final was probably my highlight, as it summed up how hard we had worked throughout the season.
What are you doing now that you've graduated?
I'm currently preparing for Initial Officer Training in the RAF on 23 October; so keeping as fit as I can while picking up all possible knowledge along the way.
Tell us what you loved most about your time at Solent?
Being part of the football team was definitely what I loved most about Solent, especially in my first year; this was the place where I made some lifelong friends who were also part of the football team.
What advice would you give to new students considering trying out for one of University's teams?
I would tell new students to 100% give a sports team a go.  Even if they've never played sport before it's something that fits very nicely alongside all the studying and can often act as a respite from heavy workloads.