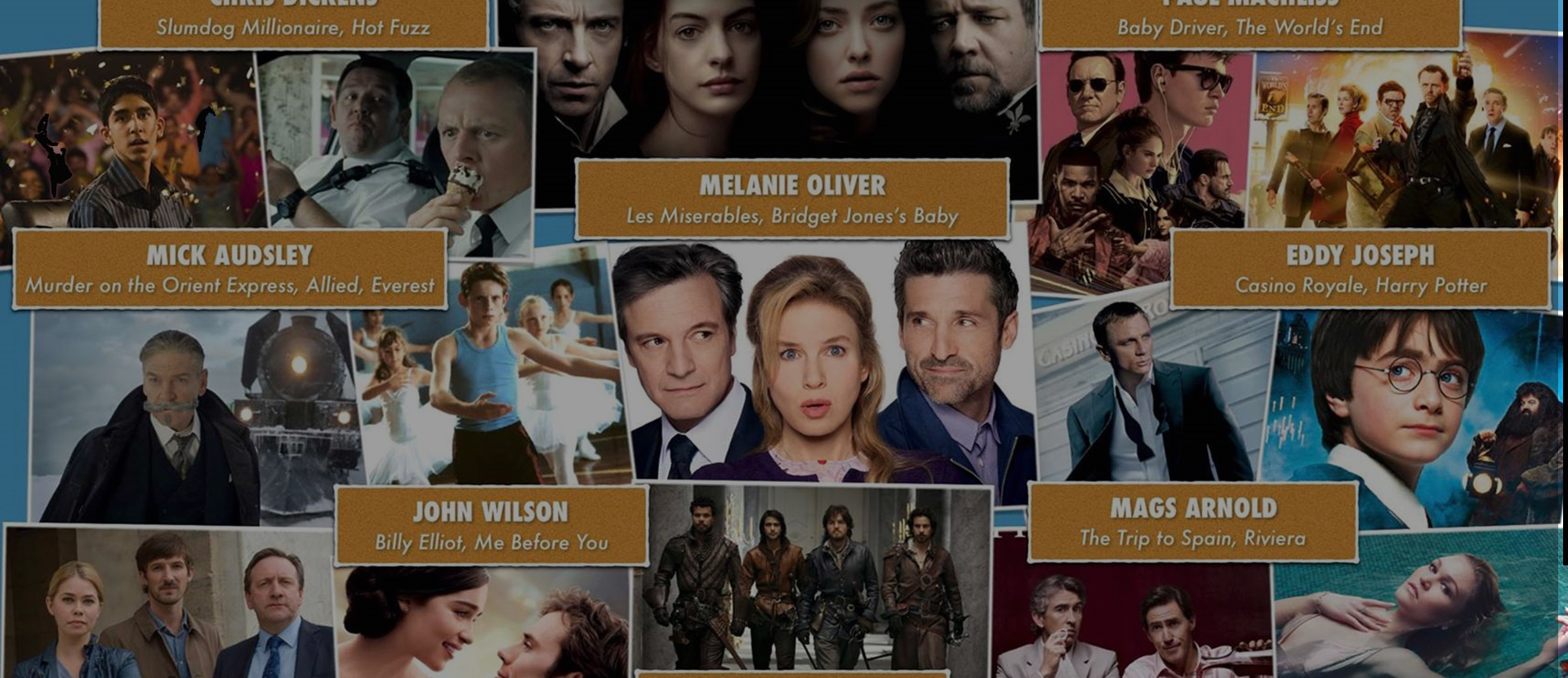 Top post-production professionals speak at Solent
Top editors and sound designers from film and TV came to Solent this week as part of Solent Post Day. Open to all but designed for students of film and television, the day included talks from a range of the industry's finest, such as:
16th November 2018
TV, film, media production and technology
Chris Dickens: Slumdog Millionaire and Hot Fuzz
Mick Audsley: Murder on the Orient Express, Allied, Everest
Melanie Oliver: Les Miserables, Bridget Jones's Baby
Eddy Joseph: Casino Royale, Harry Potter
John Wilson: Billy Elliot, Me Before You
Caroline Bleakley: Midsomer Murders, Holby City
Nick McPhee: The Musketeers, Doc Martin
Mags Arnold: The Trip to Spain, Riviera
Student Kimberley King says: "Personally, as someone who had never thought about sound in film, this conference was a real eye opener. Eddy Joseph and Alex Joseph went into depth about the importance of foley sound, the process behind creating it, and the journeys they take to find real life sounds that can be edited in to add emphasis to an important shot in a film."
Appearing at the end of the day in conversation with Mick Audsley was Paul Machliss, editor of films such as Baby Driver, At World's End and Scott Pilgrim vs the World. With a passion for editing from childhood, Paul was offered a job at a TV station in Melbourne a week before he was due to start university. After making a leap to post-production and a few other jobs, he landed an outside broadcast job with Sony.
After Sony started taking him abroad to places like Las Vegas and Amsterdam, Paul used the opportunity to come to England with a suitcase and shoulder bag, and started knocking on company doors for jobs.
He puts his success down to luck, being in the right place at the right time, and enthusiasm. He says: "If you're enthusiastic, it rubs off on people; it catches and revitalises."
Paul then went on to talk about first meeting director Edgar Wright. They bonded over a shared love of music, and would often play a game between themselves called "Yes, but have you heard…?"
Having started his career in the late 1980s, Paul was able to speak of the difference technology has made to film editing, citing the first time he was able to splice something in the middle of other frames digitally as something that changed the direction of his career.
Kimberley adds: "Paul's humour and charisma brought a joyful atmosphere as he told amusing anecdotes of his journey and career. Attending this conference was a must for Film and TV students alike, who were able to gain a professional insight into the industry and insider tips on how to be successful in the world of post-production."
We caught up with Paul just before he spoke; take a look at the video below.