Andrea Thompson

Deputy Vice-Chancellor (Resources)
Vice-Chancellor's Group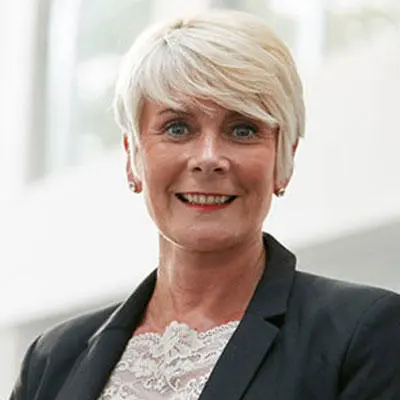 Role
Andrea's main focus is to lead the development and implementation of the University's human resources strategy, and lead the human resources team to ensure the provision of a professional customer service to support the University in achieving its mission and aims.
As part of the Vice-Chancellor's Group and the Senior Management Team, Andrea puts forward and develops new ideas and strategies to address both Institutional and HR issues.
Andrea leads a team of 20 and, supported by a deputy director, is overall responsible for the following areas:
HR strategy and operational planning
Recruitment, selection and induction
Discipline and grievance
Performance management
Job evaluation
Workforce planning and sustainability
Employee relations
Training and development
HR Information, systems and policy development
Andrea provides professional advice and guidance to the senior team on all human resource matters. She is also responsible for overseeing the University's People Experience strategic priority, continuing the professional development ethos, for the benefit of all staff.
Andrea plays a key role in liaison with external organisations, as well as representing the University at corporate events, conferences, meetings and human resource management issues events.
Experience
Andrea has over 30 years' experience in human resources, working in large private, public and retail sectors.
Committee membership
Vice-Chancellor's Group.
Senior Management Team.
Management Board.
Board of Governors - Resources Committee.
Management Information Technology Committee (MITC).