Why study a general practice (nursing and allied health professional) master's degree at Solent University
Consolidate your skills as a health care professionals to become an enhanced primary care practitioner and gain NMC accreditation as an independent and supplementary prescriber.
£

0

m

invested in our campus estate and facilities over the last five years
The course takes a case-based approach to learning and teaching by combining three strands of learning: applied theory, nursing simulation and action learning, and nursing practice.

Students on this course have access to our specialist nursing facilities. These include a nursing simulation suite with a six-bed ward, GP consulting room, nurse's treatment room, care home bedroom, and a range of clinical equipment including simulation mannequins.

The Independent and Supplementary Prescribing qualification is accredited by the NMC - this means you will be entitled to update your registration status to Independent and Supplementary Prescriber upon completion.

Benefit from free nursing career consultation for life. Our careers advice service, Solent Futures is available to all Solent students and graduates helping you to progress in your current career or discuss options for a change in career.

This course is eligible for the Postgraduate Master's student loan. The loan is from Student Finance England and can be used to cover costs (ie, accommodation, tuition fees) associated with postgraduate studies (it was up to £12,167 for 2023 entry).
Course overview
Designed in collaboration with Health Education England (HEE) and Solent NHS Trust, this course aims to introduce the students to an evidence-based curriculum and innovative teaching methodologies, which employ the latest technology and simulation-based sessions which includes a fully equipped GP Surgery consultation room.
This course is designed to support healthcare professionals with a flexible way of studying that includes on-line learning, as well as face-to-face lectures, clinical skills training in physical assessment and advanced decision-making, inter-agency and inter-professional working, education and development, and research.
Featuring a case-based approach to teaching, this programme will allow students to gain an understanding of the relationships between health-disease transitions with an overview of the needs in the community. This includes areas such as disease prevention, alcohol and substance abuse, coordination of care for patients with comorbidities/long-term conditions, considerations when caring for children and the elderly as well as those with learning disabilities and mental health problems.
You can engage in your personal journey of self-directed learning and on completion of the programme, gain a range of enhanced competencies in clinical skills, leadership and management, and research. You will also acquire Independent and Supplementary Prescribing qualification once you complete the respective module on the programme and your registration can be updated on your professional register (NMC).
Course features
Part-time option

You can study this course part-time

Professional accreditation

This course has been accredited by a professional body

Professional membership

You have the opportunity to obtain a professional membership as part of this degree

Specialist facilities

This course has access to specialist facilities
This course is for
This course is for a health care professional who holds a professional registration with the NMC and wants to develop their professional skills further to become an Advanced/Enhanced Primary Care Practitioner.
What this course leads to
Students will become non-medical prescribers and meet all aspects of the Queens Nursing Institute (QNI/QNIS) Standards for senior general practice nurses.
Meet the team
Learn from qualified staff with a wealth of experience working in a range of clinical settings.
The University cannot guarantee any particular members of staff will teach specific aspects of the course in the future, but will endeavour to ensure the teaching team maintains their balance of experience and qualifications.
Year one modules
Core modules
History Taking and Physical Assessment
Students will develop clinical competencies in the scope of advanced clinical consultation with special emphasis on the importance of the clinical history, evidence-based physical examination interpretation of clinical findings and the formulation of differential diagnoses. On completion of this module, students will have collected a portfolio of evidence are expected to complete a systematic and structured history taking assessment alongside a physical examination which will allow the formulation of a diagnostic hypothesis in the context of a clinical consultation.
Independent and Supplementary Prescribing
This module was designed to respond to a demand from NHS and Health Education England to educate more prescribers to attend the demands of the population. Students are expected to have developed competencies in the scope of Advanced Practice to ingress on the module and will be taught how to critique scientific evidence related to drug trials to support rational drug prescribing. On the module you will be taught pharmacology, considerations for prescribing over the life cycle, in liver and renal disease and how to critique scientific evidence related to drug trials to support your practice. Students are expected to apply what they have learnt into their clinical practice under the supervision of a practice supervisor along the duration of the course, considering local and national guidelines around prescribing. This course incorporates the main domains of the Competency Framework for All Prescribers (2021) and attends to dilemmas around professional accountability, ethical and psycho-social influences that may influence prescribing practice. This course incorporates the main domains of the Competency Framework for All Prescribers (2021) and attends to dilemmas around professional accountability, ethical and psycho-social influences that may influence prescribing practice. Upon completion of this module, students will be able to update their registration to Independent and Supplementary Prescribers on their professional register (NMC).
Year two modules
Core modules
Leadership, Management and Facilitation of Learning
This module will empower you to develop a degree of management skills to envision the implementation of your strategic vision. Students will develop competencies to manage human and physical resources. Topics like performance evaluation, resolving disputes, recruiting the right people for the job, and communicating effectively with the multiple key stakeholders will be frequent topic of discussion on the module. Upon completion of this module, you will be capable of effective negotiation skills, able to perform financial forecasting, budgeting, and contribute to wider strategic aims of your organisation.
Public Health for General Practice
This module will introduce you to the concepts of public health and health promotion. Through contemporary research appraisal, you will build on knowledge of epidemiology, models of Public Health and Health Promotion and the importance of lifestyle factors for population health. You will explore contemporary issues alongside challenges of reaching marginalised populations and the ethical issues around enabling people to make complex informed choices about their health management. Public health across the lifespan and the use of genomics in the future of public health will be addressed.
Advanced Research Project - Dissertation
This module aims to empower you to experience high quality research applied to Health Sciences. You will be supported by academics that have research experience. You will be expected to produce high standard research that can be published in a scientific journal or presented in a poster format in scientific conferences. You will also be given enough knowledge to empower you to continue on your personal research journey.
Learning resources
At Solent, our aim is to deliver innovative, inclusive and intellectually stimulating teaching to develop self-confident and highly employable graduates. All our courses are designed with employability in mind, which makes industry-based learning a priority.
Learn transferable skills
You will be supported to develop a range of transferable skills throughout the course. This includes advanced communication approaches, information technology, organisational and leadership skills. research , business development, people management, complex problem solving and policy.
Tuition fees
The tuition fees for the 2024/25 academic year are not yet available. For guidance, the 2023/24 fees were:
UK and Channel Island part-time fees: £4,500 per year

International and EU part-time fees: Students from outside the UK are usually unable to obtain a visa for part-time study. Please visit our visas and immigration page for more information.
For further information, please visit our tuition fees page.
Extra course costs
While most course costs are covered by your tuition fees, some essential resources and optional extras may need to be paid for separately. These additional costs are listed below. For advice on budgeting and managing your money, please contact student.funding@solent.ac.uk.
Alumni discount
Solent alumni are eligible for a 20% reduction of tuition fees if returning to study a postgraduate course.
Find out more
Bursaries, scholarships and financial support
Solent University offers a range of bursaries and scholarships that provide financial assistance or waive fees for tuition or accommodation. Each bursary or scholarship has specific eligibility criteria. Check out our bursaries and scholarships pages to find out more.
Graduation costs
There is no charge to attend graduation, but you will be required to pay for the rental of your academic gown (approximately £45 per graduate, depending on your award). You may also wish to purchase official photography packages, which range in price from £15 to £200+. Graduation is not compulsory, so if you prefer to have your award sent to you, there is no cost. Extra guest tickets will go on sale after results publication and will be sold on a first-come-first-served basis. The cost per ticket is currently £15. Please note, we do not guarantee there will be any extra tickets available to purchase.
Entry requirements
Please select an option below:
Key entry requirements
Subjects required: nursing or paramedic science.
Registered Nurse (level 1) or HCPC registrant and have minimum of 1 year experience post registration (or part time equivalent) prior to course entry with no restrictions to practice.
Appropriate enhanced DBS Disclosure in place with nothing to declare.
Acknowledgment of the programme rules whilst undertaking training (stated in the application form).
Key entry requirements
If you are applying from outside the UK, find information about entry requirements, visas and agents for your country here.
For further information about UK, EU and international qualifications, please contact admissions.
Key entry requirements
If you are applying from outside the UK, find information about entry requirements, visas and agents for your country here.
For further information about UK, EU and international qualifications, please contact admissions.
Note to all international students requiring a visa
All international applicants need to be aware that the English language requirements to attend Solent University, and the English language requirements to obtain a visa from the Home Office, may be different. This means that if you meet the Solent University language requirement to gain a place on the course, you may still have to meet additional requirements to be granted with a visa by the Home Office.
We strongly advise all applicants to visit the Home Office website which outlines all the requirements for a successful visa application and to take a look at our 2023 course entry statement document.
Your application checklist
Applications for postgraduate courses can be made at any time prior to the start of the course. However, we strongly recommend you apply at your earliest convenience.
Please ensure you upload the following mandatory documents with your application:
Two academic references.

Certified transcripts of qualifications, including English language proficiency if non-UK student.

Copy of passport.

Copy of current visa (if applicable).

A personal statement.

Employer sponsor form, where appropriate.
Language requirements
Applicants who do not have English as their first language will be required to demonstrate an approved level of proficiency in the use of the English language. The agreed minimum requirements for this course are:
IELTS minimum 6.5 overall with no component score below 5.5
TOEFL IBT 92 with a minimum of 22 in writing and a minimum of 20 in reading, listening and speaking
Duolingo English Language Test - 115 overall with minimum of 100 in each component or equivalent.
Qualifications are checked before enrolment, and international students must bring their original certificates or certified copies when coming to study at the University.
Pre-Sessional English programme
The University also offers a pre-sessional English programme for international students who wish to improve their level of English before starting a degree course.
Facilities
You'll have access to a range of our specialist facilities, including a nursing simulation suite with a six bed ward, GP consulting room, nurse's treatment room, waiting area/break out space, care home bedroom and working kitchen and bathroom. There is a wide range of clinical equipment including simulation manikins to facilitate various simulated scenarios.
Our vibrant campus brings state-of-the-art facilities to enhance your learning and elevate your student experience. Our award-winning teaching building, The Spark is centred around students and offers a stimulating study environment with flexible learning spaces.
Alumni network
As part of our global alumni community, you can take advantage of a range of benefits.
Whether it's been days or decades since you left us, or you're soon to don your cap and gown, things are constantly changing at Solent. We're always innovating, but we're also immensely proud of our heritage. And that means you.
Research and knowledge exchange
Research doesn't just live in publications and journals - the effects of groundbreaking research can be found everywhere you look. That's why research at Solent has always been firmly rooted in industry needs and real-world application.
Solent University prides itself on carrying out not only pioneering research, but also research that addresses real world problems. We offer opportunities to study for a Master of Philosophy (MPhil) or Doctor of Philosophy (PhD) degree in a number of areas.
At Solent, we want to help you achieve your best and discover new insights. Whether you're thinking about applying for a PhD, or already underway with your research studies, you'll find useful guidance and information in our research pages.
Find out more
Support at Solent
All students at Solent University have access to a range of specialist support services. Whether you are having financial difficulty, need additional help with academic skills or want advice on setting up your own business you'll find that help is always on hand.
Most of our specialist support services are based around the Student Hub, a central space where you can access all of the information and support you may need during your time at University. The Student Hub is the first point of contact if you have any queries relating to your course, including questions about your timetable, options, and assessments and extenuating circumstances.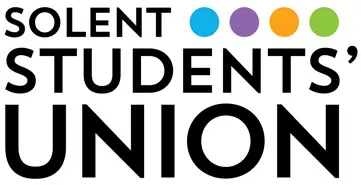 We work in partnership with the University to build a sense of pride and confidence in your Union, University and student experience.
Find out more