3 years

4 years with foundation year
UCAS code: DM01
Institution code: S30
Why study a digital music degree at Solent University
Want to make club-ready tracks, or audio for top level games and film? Hone your style using highly technical sound production skills, taught by established sound engineers and DJs.
0

%

of students feel they've received helpful comments on their work (NSS 2022)

£

0

m

investment in our campus and industry-standard facilities

0

rd

most affordable city for students in the UK (Student Living Index 2022, NatWest)
Learn from a team of professional producers, composers, musicians, sound engineers and DJs with a wealth of international industry experience.

Solent is home to industry-standard facilities, including multiple recording studios and a fully accredited Dolby Atmos cinema.

Great guest speakers. Previous guest speakers have included Craig David, Ana Matronic, Annie Nightingale, Fabio, Trevor Horn, Rob da Bank...

Some of our graduates now work for Ministry of Sound, BBC Radio 1, Sony Music, Warner Music Group, T in the PArk, EMI, Ibiza Rocks...

Freelance work opportunities while you study with our creative agency, Solent Creatives.

We have excellent links to Southampton's vibrant local music scene, and work with the city's best music venues including The Joiners, 1865, The Engine Rooms, O2 Guildhall, Heartbreakers and many more.
Course overview
Under the guidance of practising producers, composers, musicians and DJs you'll study areas including music production/composition, audio engineering, live performance and entrepreneurship. The course caters for a wide variety of contemporary musical styles including various dance music genres, for example, drum & bass, house, hip-hop, grime, EDM and techno.
The course also encourages you to widen your skill-set, and supports you to expand upon the knowledge and proficiencies necessary to succeed within the competitive world of commercial music and sound, bridging the gap between the aspiring music producer and professional digital artist. You will also have the opportunity to study skills in Foley artistry, music/sound design for film, games and other creative mediums.
You will also be supported in establishing, branding, release/distributing and promoting your own original music through the three year course.
Throughout your studies you will have the chance to use a variety of contemporary, industry-standard software and plugins are used within teaching, including Logic Pro X, Ableton Live Suite, Pro Tools and Native Instruments' Komplete. You will also access our professional recording studios, acoustically treated workstations, DJ equipment and facilities, music labs, instrumental practice rooms and dubbing suites.
Course features
Foundation year available

If you're not quite ready for a full undergraduate degree, there's alternative entry through one of our foundation years

Specialist facilities

This course has access to specialist facilities

Top-up option

If you have an appropriate Level 5 qualification, you can top it up to a degree in just a year
Who is this course for?
This degree is ideally suited to students who have a genuine desire to progress and succeed within the music industry, as either a producer/composer, or digital creative within the wider creative sectors including film, games, TV, etc. 
What does this course lead to?
BA (Hons) Digital Music students go on to enjoy a range of careers and professions. Thanks to the diversity of the course, graduates can apply for a variety of roles within the music and creative industries such as becoming a releasing artist/producer, studio-based third-party production, sound engineering, music/sound creation for film, games and online media, DJing and live performance.
Past graduates have gone on to become releasing producers in their own right, as well as mastering engineers, sound editors, label owners, composers for film and sound designers for games. You will also be well placed for other music-related roles, including post-production sound, sound/music editing, Foley artistry, sound design, ADR recording/editing, sound effects editing and film and TV composition.

Meet the team
The University cannot guarantee any particular members of staff will teach specific aspects of the course in the future, but will endeavour to ensure the teaching team maintains their balance of experience and qualifications.
Facilities
During the course you will have the chance to use a variety of industry-standard software and hardware devises, and will learn and develop your skills using the following facilities: cutting-edge music studios (running Pro Tools and Logic Pro X), student-friendly music laboratories (including a dedicated digital music lab with Logic Pro X, Ableton Live Suite and Native Instruments' Komplete), dubbing Suites for TV and film, mixdown workstations/booths, DJing live zone, and rehearsal/practice rooms.
The University's media loans hatch also enables you to borrow equipment for university work, or other private projects.
Core modules
Digital Music Production and Composition 1
This module will teach you everything you need to know to compose and produce tracks from start to finish. These techniques are obviously invaluable for careers within composition and production. Equally importantly, this module will teach you to understand music on a deeper level.
Digital Music Production and Composition 2
Building upon techniques learned within Digital Music Production and Composition 1, you will learn a multitude of more advanced composition, arrangement, sound design (synthesis), production and mixing/mastering techniques.
Studio Practice
This module will teach you everything you need to undertake professional recordings within a studio environment, as well as develop your confidence operating a range of studio spaces and equipment independently.
Electronic Music in Context (Historical)
In this module, you will learn about the history and significance of various developments within the context of 20th Century electronic music. It primarily focuses upon key facts, figures, events, artists and relevant technological developments, which have led/contributed to the current climate within electronic music.
Artist Development 1 - The Music Industries
This module specifically considers the breadth of the music/creative industries, various music legalities, the different income streams available to the contemporary digital artist/business, visual identity, as well as learning important transferable skills (i.e. camera work and video editing) appropriate to commercial and industry-related employment.
Digital Music Live 1 – Creation
In this module, you will start to develop a unique approach to creating music by learning how to control digital audio workstations with physical devices.
How you will learn and be assessed
You will learn by:
You may be assessed by a combination of:
Project work

Individual presentations

Group presentations

Portfolios

Live performances
Solent's curriculum framework builds on our unique, creative and applied approach to teaching. The transformation of students' lives is at the heart of our mission as a university, and our curriculum – informed by the latest theory – reflects this shared educational vision.
Find out more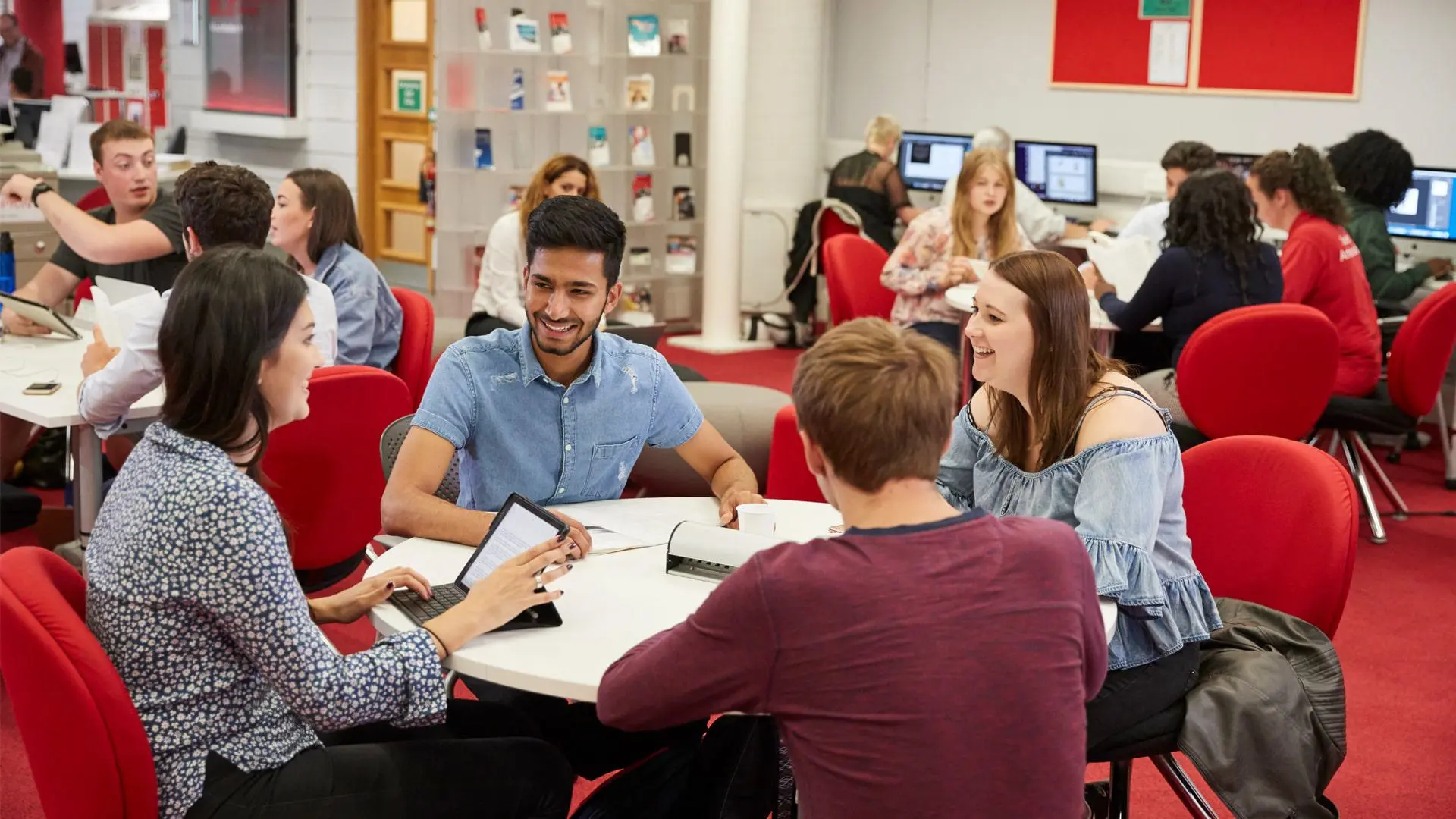 Study support
The student achievement team are on hand to help you succeed during your studies at Solent. They aim to contact you at key times during your time here with personalised information, advice and guidance, by email or phone.
Access Solent provides information, advice and guidance for disabled students.
All students can access Succeed@Solent, Solent's online guide to getting better grades. It offers extensive, practical information and advice on topics such as academic writing, research and presentations.
Why choose the industry?
The music industry has drastically changed in recent times; the days of having to rely on being 'discovered' by a record label are long past. Indeed, success is now firmly in the hands of the music producer/artist themselves. This is something the BA (Hons) Digital Music degree capitalises on, pairing together high-quality music production and composition, with contemporary entrepreneurial dexterity.
Moreover, the skills learned can be directly applied to other creative sectors, including music and sound for the film and games industries, which are both currently enjoying substantial growth and investment within the UK.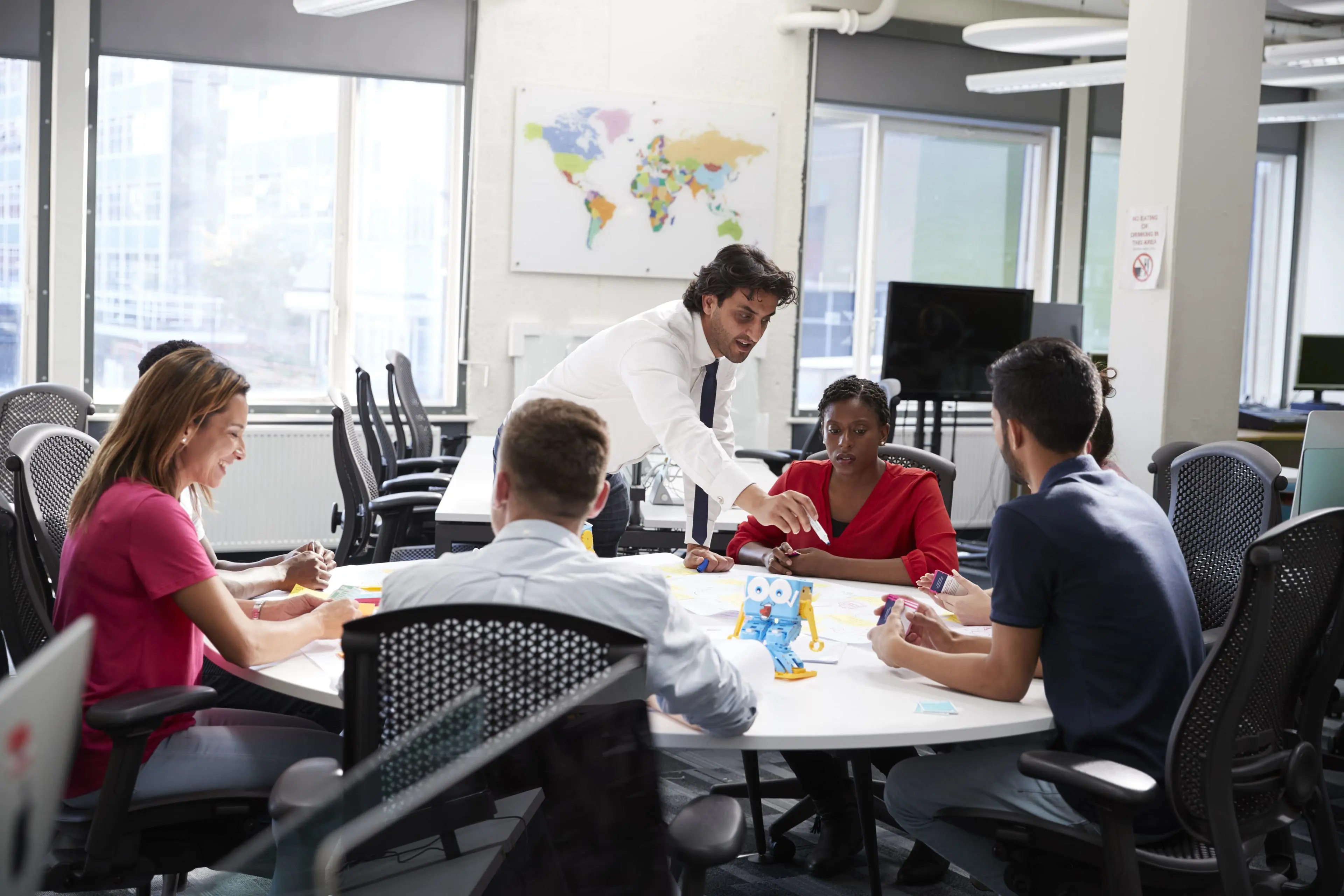 Tuition fees
The tuition fees for the 2023/24 academic year are:
UK, EU (settled status) and Channel Island full-time fees: £9,250 per year

International full-time fees: £15,000 per year
For further information, please visit our tuition fees page.
Extra course costs
While most course costs are covered by your tuition fees, some essential resources and optional extras may need to be paid for separately. For advice on budgeting and managing your money, please contact student.funding@solent.ac.uk.
Bursaries, scholarships and financial support
Solent University offers a range of bursaries and scholarships that provide financial assistance or waive fees for tuition or accommodation. Each bursary or scholarship has specific eligibility criteria. Check out our bursaries and scholarships pages to find out more.
Graduation costs
There is no charge to attend graduation, but you will be required to pay for the rental of your academic gown (approximately £45 per graduate, depending on your award). You may also wish to purchase official photography packages, which range in price from £15 to £200+. Graduation is not compulsory, so if you prefer to have your award sent to you, there is no cost. Extra guest tickets will go on sale after results publication and will be sold on a first-come-first-served basis. The cost per ticket is currently £15. Please note, we do not guarantee there will be any extra tickets available to purchase.
Financial information videos
Entry requirements
Please select an option below:
Key entry requirements
104-120 UCAS tariff points
A minimum of two completed A-levels, a BTEC Extended Diploma at DMM or BTEC Diploma at D*D, T-level Merit, or equivalent qualification, or a combination of qualifications which comply with the minimum entry requirement of 104 UCAS points.
Direct entry into the second or third year may be considered for this course.
Applicants over the age of 21 may be considered based on relevant experience, without having the required tariff points.
For further information about UK qualifications, please contact admissions.
Key entry requirements
As a general guide, we look for qualifications that are equivalent to the British high school A-levels.
If you are applying from outside the UK, find information about entry requirements, visas and agents for your country here.
For further information about EU qualifications, please contact admissions.
Key entry requirements
A Chinese Associate/Ordinary Diploma with a suitable profile in key subjects
A portfolio of equivalent qualifications
If you are applying from outside the UK, find information about entry requirements, visas and agents for your country here.
For further information about international qualifications, please contact admissions.
Note to all international students requiring a visa:
All international applicants need to be aware that the English language requirements to attend Solent University, and the English language requirements to obtain a visa from the Home Office, may be different. This means that if you meet the Solent University language requirement to gain a place on the course, you may still have to meet additional requirements to be granted with a visa by the Home Office.
We strongly advise all applicants to visit the Home Office website which outlines all the requirements for a successful visa application and to take a look at this PDF document which outlines both Solent University and Home Office requirements for a number of language tests.
How to apply
Full-time
Any student applying for the first year of a full-time/sandwich undergraduate course must apply through UCAS (University and Colleges Admissions Service). This includes mature, overseas and EU students.
Nearly all schools and colleges offer their students the facility of applying electronically through the UCAS website using 'Apply'; it may also be used by those applying independently in the UK and overseas. This facility and all course information can be found on the UCAS website: www.ucas.com.
Your application should reach UCAS by 25 January if you hope to enter a course the following autumn. Early application is advised for the most popular subject areas. Late applications may be made until the end of June. The UCAS Code for the University is S30, code name SOLNT.
Find out what happens after you apply
Contextual offers
Solent endeavours to offer learning opportunities to students from all backgrounds. When we receive and review an application, we take into consideration the context and personal circumstances of applicants when making a decision, which means our advertised entry tariff could be reduced.
Alternative entry options
Top-up route:
We welcome applications from students currently studying a Foundation Degree, DipHE, HNC, HND or modules of an undergraduate degree course at another university, who wish to enter directly into Years 2 or 3 of one of our undergraduate degree courses. Please contact our admissions team for more information: contact us
Language requirements
Applicants who do not have English as their first language will be required to demonstrate an approved level of proficiency in the use of the English language. The agreed minimum requirements for this course are:
IELTS minimum 6.0 overall with a minimum of 5.5 in each individual component
TOEFL IBT minimum 80 with a minimum of 20 in each individual component
Duolingo English Language Test - 115 overall with minimum of 95 in each component or equivalent.
Qualifications are checked before enrolment, and international students must bring their original certificates or certified copies when coming to study at the University.
Pre-Sessional English programme
The University also offers a pre-sessional English programme for international students who wish to improve their level of English before starting a degree course.
We will prepare you for your future
This degree prepares you for a range of music-related roles after graduation, including:
Professional music producer
Professional music composer
Sound engineer (studio, mastering and/or live)
Music and sound production for film, TV and games
Professional DJ
Working for/managing record labels
Live performer
Post-production audio work for film and TV
Music publishing and licensing
Music producer for third-party clients/businesses
Music retail
Music promotion and events management
Teacher
Music management
We will help you start your career
The Solent Futures team is committed to getting students into great careers.
While you are studying, the team can help you with finding work experience or placements, link you with a mentor, check your CV, or offer one-to-one guidance.
If you're in your final year, we also have graduate job opportunities just for Solent graduates.
Find out more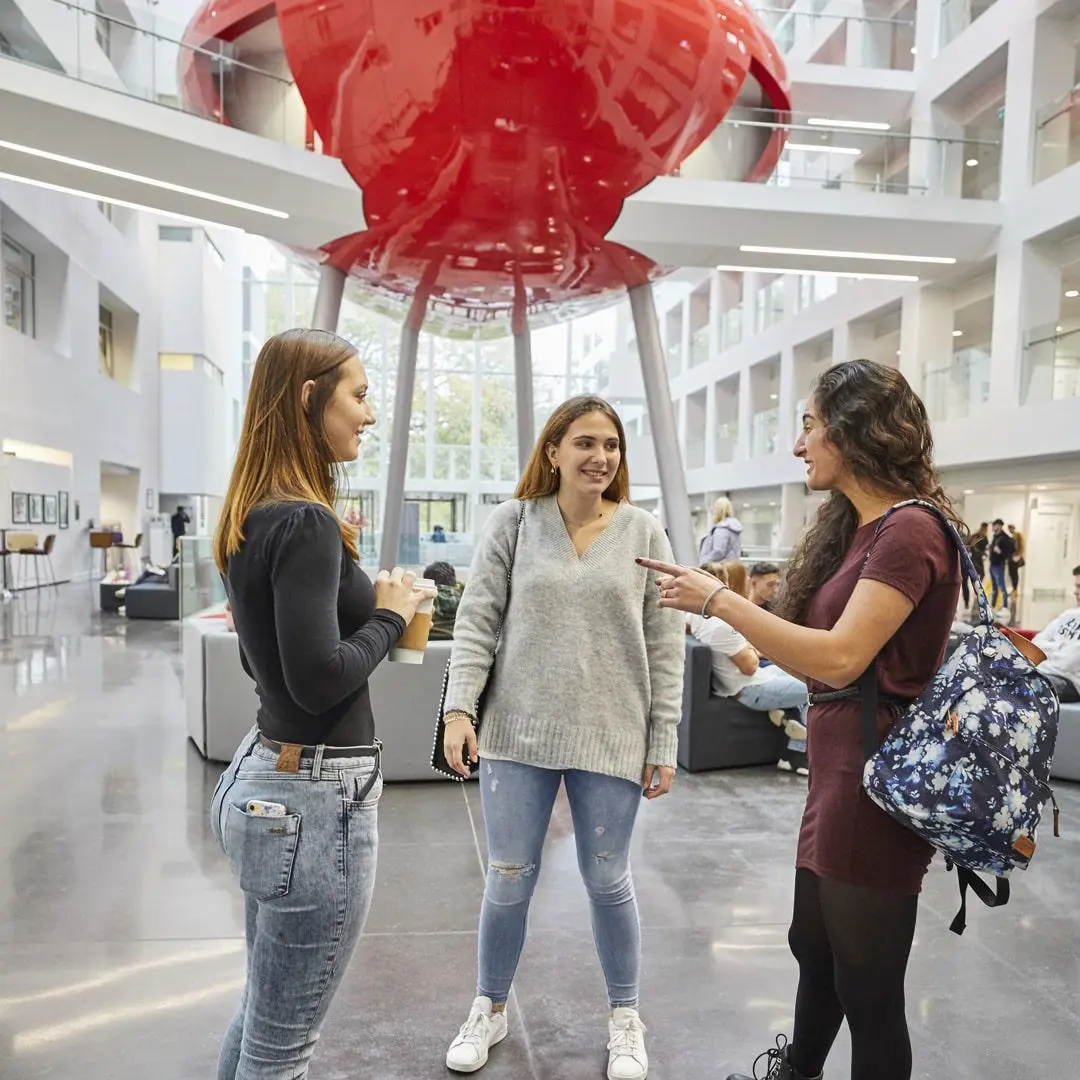 Support at Solent
All students at Solent University have access to a range of specialist support services. Whether you are having financial difficulty, need additional help with academic skills or want advice on setting up your own business you'll find that help is always on hand.
Most of our specialist support services are based around the Student Hub, a central space where you can access all the information and support you may need during your time at University. The Student Hub is the first point of contact if you have any queries relating to your course, including questions about your timetable, options, and assessments and extenuating circumstances.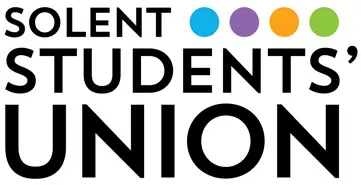 We work in partnership with the University to build a sense of pride and confidence in your Union, University and student experience.
Find out more