Why study a deck officer cadetship at Solent University
If you have a sense of adventure and looking for a career that's more than the usual '9 to 5', you could train as a navigating officer in the UK's merchant navy and travel the world while you work.
£

0

m

investment in our campus and industry-standard facilities

0

years

of providing maritime training to seafarers
Seafaring experience included - time at sea is built into the course, offering real-world experience.

Cadetships are fully sponsored by shipping or maritime companies.

International maritime alumni network: graduates from our Warsash Maritime School can be found throughout the maritime industry worldwide, in every role from shore-side management to senior positions at sea.

Our maritime training facilities are among the world's best: with a UK-leading simulation centre that allows for digital twinning of specific vessels or ports; a dedicated fire training school; and the UK's only manned model ship handling centre.

A world-class hub of maritime excellence: our Warsash Maritime School has over 70 years' history of maritime education, and an international reputation for quality.

Study in the heart of Southampton: a major hub in the UK and European maritime and shipping industry.

Pursue and build world-leading science and engineering research: opportunity at postgraduate level to get involved in environment and engineering research, to be a leader in the creation, sharing, and application of insight, innovation, and knowledge for a safe and sustainable maritime future.
Course overview
Studying at the world-renowned Warsash Maritime School on a fully-sponsored three-year officer cadet training programme, you'll combine the necessary skills and knowledge with work-based learning on board ship to leave you well-prepared to begin your career as a qualified ship's officer in the Merchant Navy.
Officer cadet training schemes typically last for around three years and are split into five phases which alternate between academic studies, practical and safety training at Warsash Maritime School and seagoing periods to gain practical shipboard experience.
To enrol on an officer cadet training scheme, candidates apply directly to shipping companies, not through UCAS. This is because officer cadet training is fully sponsored by the shipping company, covering course fees and also providing the means for gaining the mandatory work-based learning on board ship. Cadets will often also receive a small salary or living allowance while they are training.
During training at Warsash, deck cadets are taught the necessary academic underpinning knowledge, allowing them to develop a detailed understanding of the safe operation of a modern merchant vessel, as well as the activities of the maritime industry, both at sea and ashore.
Award-winning cadets
Two cadets on the FdSc Nautical Science programme have recently won prestigious maritime awards in recognition of their achievements during their cadetship. Daisy Jarvis won the MCA Officer Trainee of the Year 2022 Award and Molvipa Takhiansok won the UK Maritime 2023 Bevis Minter Award. Read Daisy's and Molvipa's stories to find out about their cadetship journey and what winning the awards meant to them.
Course features
Professional accreditation

This course has been accredited by a professional body

January start available

This course has an option to start in January

Specialist facilities

This course has access to specialist facilities

Further studies

After successfully completing your studies, there's an opportunity to continue your studies at Solent
Who is this course for?
This fully-sponsored training programme is a must for those who wish to become a deck officer in the Merchant Navy. The course is suited to those who are looking for an interesting and varied career, and is ideal for those with strong mathematics and physical science skills.
What does this course lead to?
This programme will lead you to employment as a certified bridge watchkeeping officer on board a commercial (merchant) ship.
Solent stories
Hear from Solent alumni about where their careers have taken them and how studying at Solent prepared them for their future.
Read more stories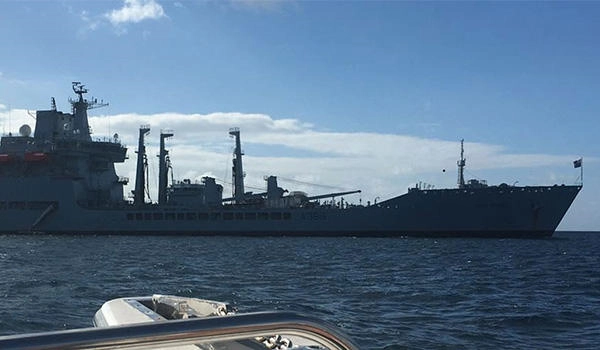 "I genuinely believe I picked the best place, and the training I've received is unreal."
---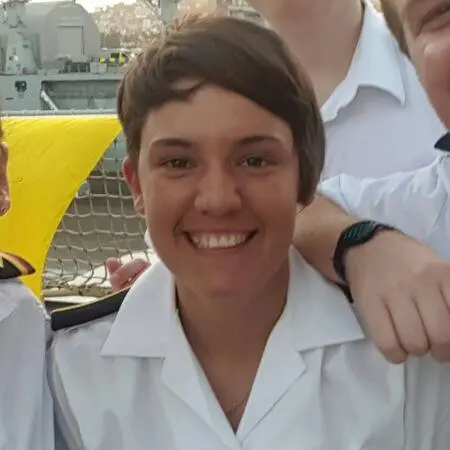 Elizabeth Stanley
Graduate
Meet the team
Teaching is delivered by experienced academic staff with a strong maritime background, most of whom have previously served at sea or are current seafarers. The extensive professional experience of academic staff ensures that the course draws on real-world case studies and equips you with practical, readily applicable knowledge and skills.
The University cannot guarantee any particular members of staff will teach specific aspects of the course in the future, but will endeavour to ensure the teaching team maintains their balance of experience and qualifications.
Facilities
Warsash Maritime School has a full range of industry-leading training facilities including bridge simulators and ECDIS suites where deck cadets can learn and develop their passage planning skills and navigate ships in an environment that closely resembles the equipment and layouts found on a modern ship's bridge.
Solent is an Adobe Creative Campus, meaning all students also have free access to Adobe Creative Cloud, which includes the full suite of Adobe professional software, including Photoshop, Illustrator, XD, Premier Pro, and more. Away from studying, why not try out the gyms, fitness studios and sports halls in our £28 million Sports Complex, or watch a blockbuster film at our student-run cinema with Dolby Atmos audio.
Core modules
Maritime Analytical Methods
Navigation
Ship Operations
Work Based Learning (Operations)
Meteorology
Shipboard Management
How you will learn and be assessed
You will learn by:
You may be assessed by a combination of:
Coursework

Individual presentations

Group presentations

Project work

Written exams

Timed exercises
Solent's curriculum framework builds on our unique, creative and applied approach to teaching. The transformation of students' lives is at the heart of our mission as a university, and our curriculum – informed by the latest theory – reflects this shared educational vision.
Find out more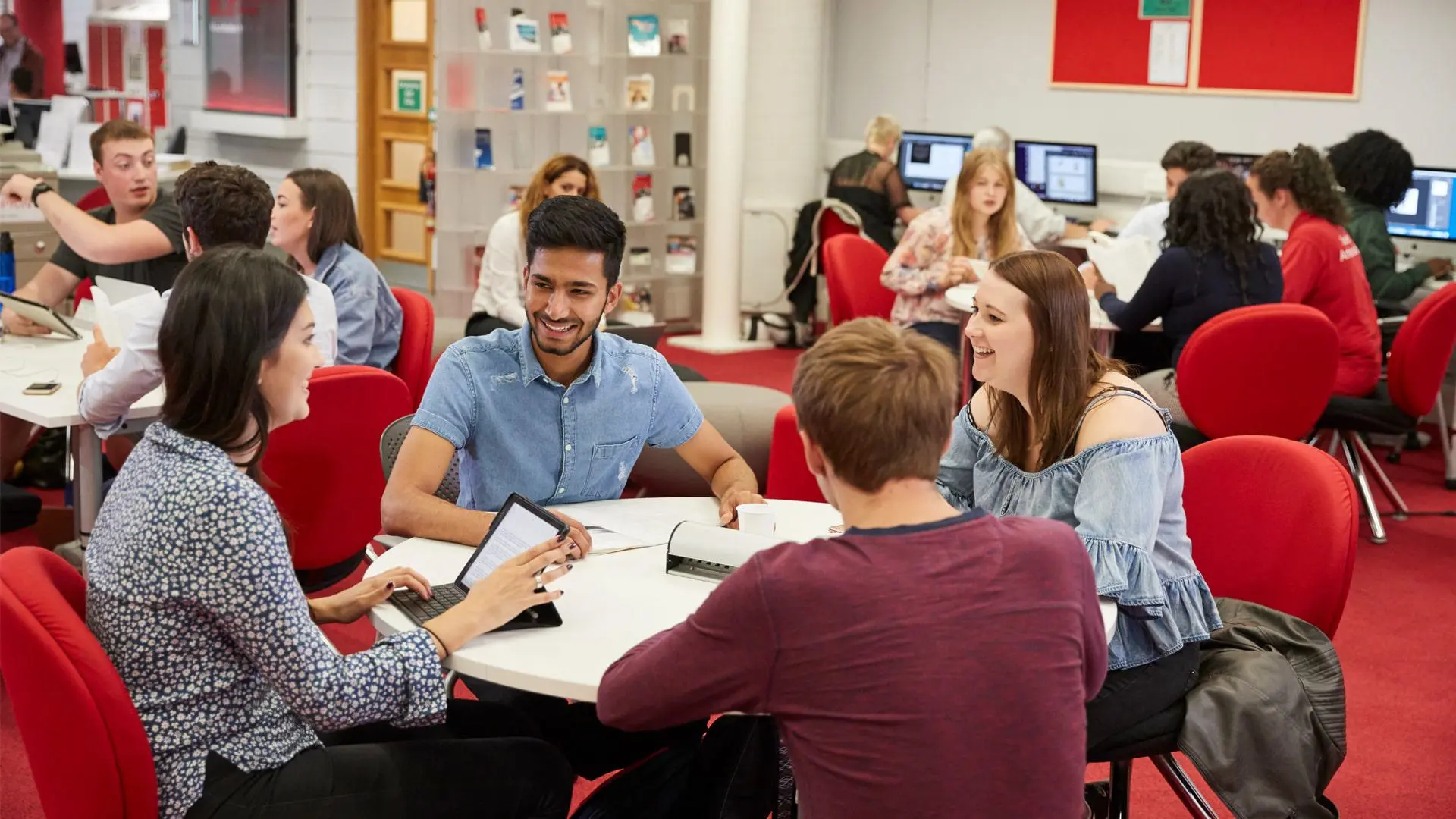 Study support
The student achievement team are on hand to help you succeed during your studies at Solent. They aim to contact you at key times during your time here with personalised information, advice and guidance, by email or phone.
Access Solent provides information, advice and guidance for disabled students.
All students can access Succeed@Solent, Solent's online guide to getting better grades. It offers extensive, practical information and advice on topics such as academic writing, research and presentations.
Why choose the industry?
With a long and proud heritage, the UK remains a major force in the international shipping industry and commercial shipping contributes over £5bn to the UK economy, according to Oxford Economics' 2013 report for Maritime UK. 
Over 90% of goods are transported worldwide by sea and the demands on shipping are increasing. At the same time, the industry is seeing a growing shortage of certificated officers, meaning that now is an excellent time to join the shipping industry, with real opportunities for rapid career progression to senior ranks.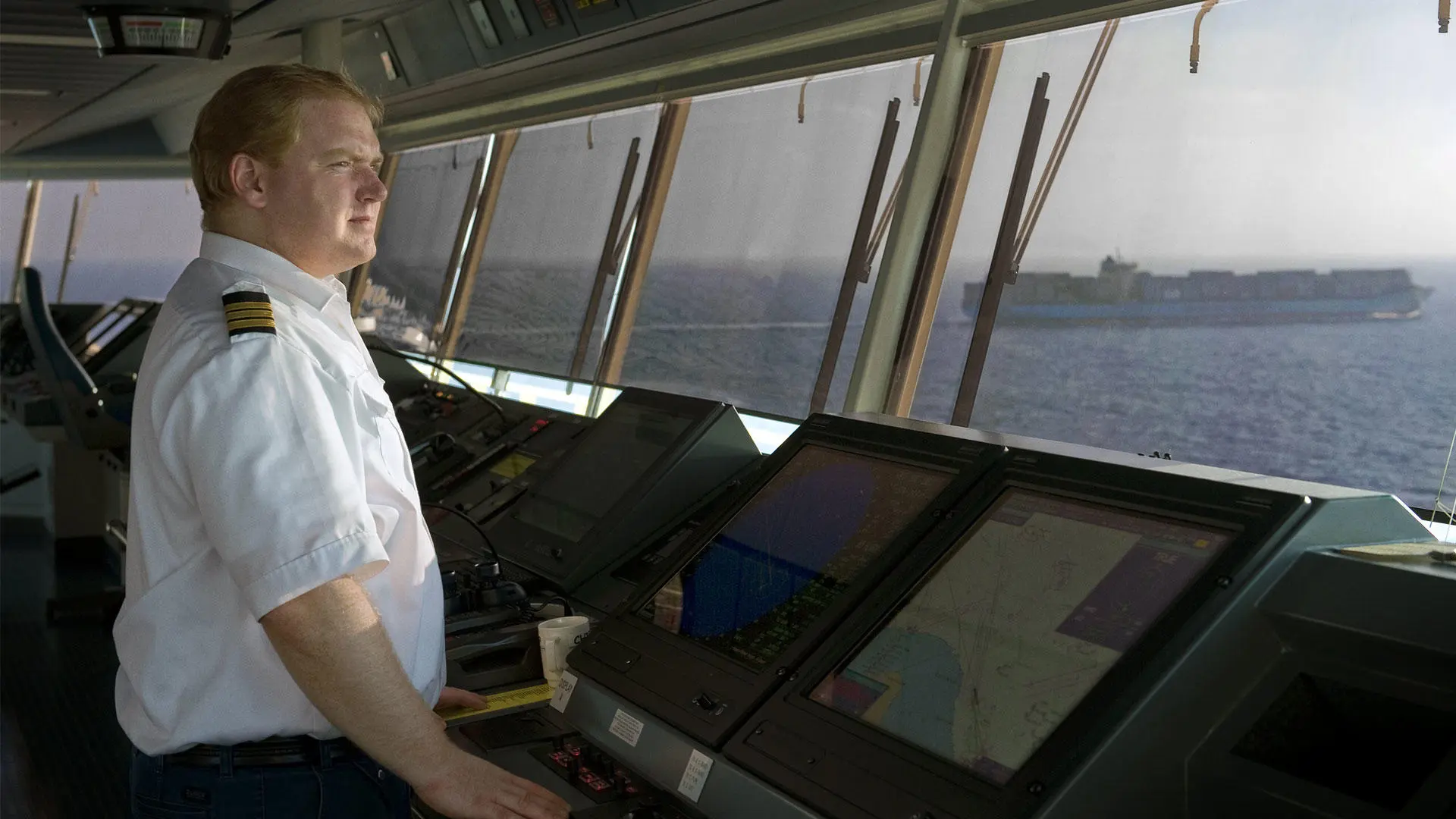 Tuition fees
Officer cadet training is fully sponsored by shipping companies.
Successful applicants will have their course fees paid and be provided a training allowance by the UK sponsoring companies throughout their training: .
For further information, please visit our tuition fees page.
Extra course costs
While most course costs are covered by your tuition fees, some essential resources and optional extras may need to be paid for separately. For advice on budgeting and managing your money, please contact student.funding@solent.ac.uk.
Bursaries, scholarships and financial support
Solent University offers a range of bursaries and scholarships that provide financial assistance or waive fees for tuition or accommodation. Each bursary or scholarship has specific eligibility criteria. Check out our bursaries and scholarships pages to find out more.
Graduation costs
There is no charge to attend graduation, but you will be required to pay for the rental of your academic gown (approximately £45 per graduate, depending on your award). You may also wish to purchase official photography packages, which range in price from £15 to £200+. Graduation is not compulsory, so if you prefer to have your award sent to you, there is no cost. Extra guest tickets will go on sale after results publication and will be sold on a first-come-first-served basis. The cost per ticket is currently £15. Please note, we do not guarantee there will be any extra tickets available to purchase.
Financial information videos
Officer cadetships at Solent

Student experience
Entry requirements
Please select an option below:
Key entry requirements
As a general guide, we look for qualifications that are equivalent to the British high school A-levels.
British shipping companies will normally accept applications from candidates from the EU. Candidates should apply directly to the shipping companies for sponsorship.
For further information about UK, EU and international qualifications, please refer to our course entry requirement statement.
Key entry requirements
As a general guide, we look for qualifications that are equivalent to the British high school A-levels. However, MCA certificates of competency may be awarded to people of any nationality and the training programmes are open to all.
British shipping companies will normally only recruit UK or European Union nationals. If you're a potential international candidate from outside the UK and EU, you should research shipping companies from your own country (that are approved by the MCA) to secure sponsorship. 
Note to all international students requiring a visa
All international applicants need to be aware that the English language requirements to attend Solent University, and the English language requirements to obtain a visa from the Home Office, may be different. This means that if you meet the Solent University language requirement to gain a place on the course, you may still have to meet additional requirements to be granted with a visa by the Home Office.
We strongly advise all applicants to visit the Home Office website which outlines all the requirements for a successful visa application and to take a look at our 2023 course entry statement document.
How to apply
To apply for this course, you must meet the academic entry requirements as stated.
The next step is to find a company to sponsor you so you can complete the sea service elements of the training programme. You should apply direct to the sponsoring companies for details of their recruitment policies and the availability of sponsorship.
There are a number of UK sponsoring companies that recruit UK nationals as officer cadets to work in the various shipping sectors of the merchant navy (for example, cargo, container, cruise, tanker etc.), either individual shipping companies recruiting to fulfil their own staffing needs or training organisations that recruit on behalf of their clients.
Companies normally start the recruitment process around January each year for entry in the following September or January.
Language requirements
Applicants who do not have English as their first language will be required to demonstrate an approved level of proficiency in the use of the English language. The agreed minimum requirements for this course are:
IELTS minimum 6.0 overall with a minimum of 5.5 in each individual component
TOEFL IBT minimum 80 with a minimum of 20 in each individual component
Duolingo English Language Test - 115 overall with minimum of 95 in each component or equivalent.
Qualifications are checked before enrolment, and international students must bring their original certificates or certified copies when coming to study at the University.
Pre-Sessional English programme
The University also offers a pre-sessional English programme for international students who wish to improve their level of English before starting a degree course.
Warsash Maritime School
Warsash Maritime School is the home of seafarer training and maritime studies, building on the history and tradition of the world-renowned Warsash Maritime Academy.
The School provides high-quality education and training for the maritime and offshore industries to meet the international demand for crew, officers and captains who are trained to the highest professional standards.
Navigation, marine engineer and marine electro-technical officers benefit from our internally recognised certification programmes, from initial entry as an officer cadet to Master and Chief Engineer.
Our STCW safety training is delivered by technical specialists with many years' experience in their field.
We will prepare you for your future
Suitable roles for graduates include
Merchant Navy deck officer
Assistant marine superintendent
Safety manager
Marine logistics and co-ordination
Shore-based fleet operations
Maritime administration
We will help you start your career
The Solent Futures team is committed to getting students into great careers.
While you are studying, the team can help you with finding work experience or placements, link you with a mentor, check your CV, or offer one-to-one guidance.
If you're in your final year, we also have graduate job opportunities just for Solent graduates.
Find out more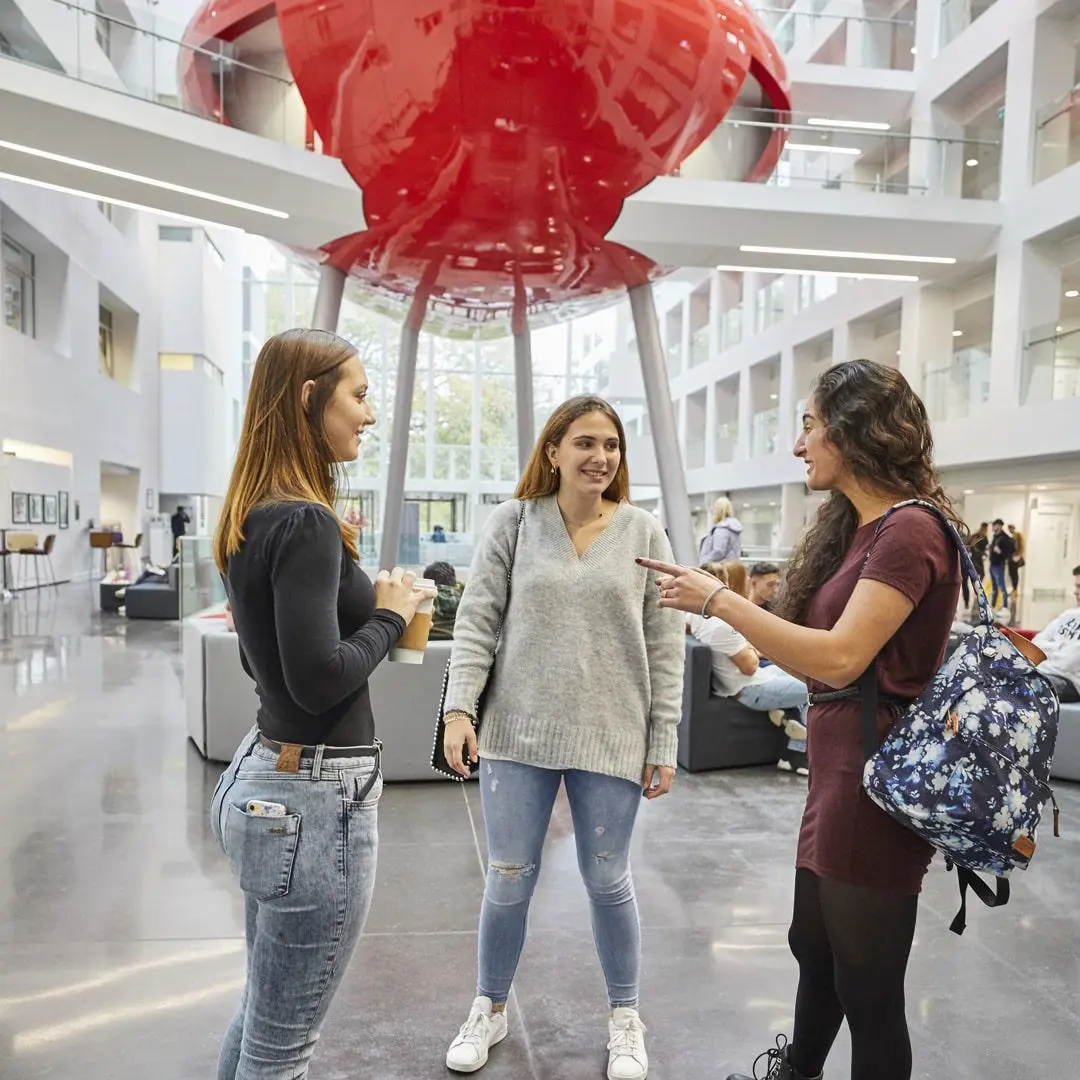 Support at Solent
All students at Solent University have access to a range of specialist support services. Whether you are having financial difficulty, need additional help with academic skills or want advice on setting up your own business you'll find that help is always on hand.
Most of our specialist support services are based around the Student Hub, a central space where you can access all the information and support you may need during your time at University. The Student Hub is the first point of contact if you have any queries relating to your course, including questions about your timetable, options, and assessments and extenuating circumstances.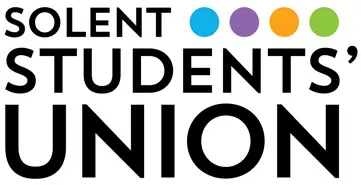 We work in partnership with the University to build a sense of pride and confidence in your Union, University and student experience.
Find out more

Further study
Thinking about studying further than an undergraduate degree? Alumni can get 20% off their postgraduate study.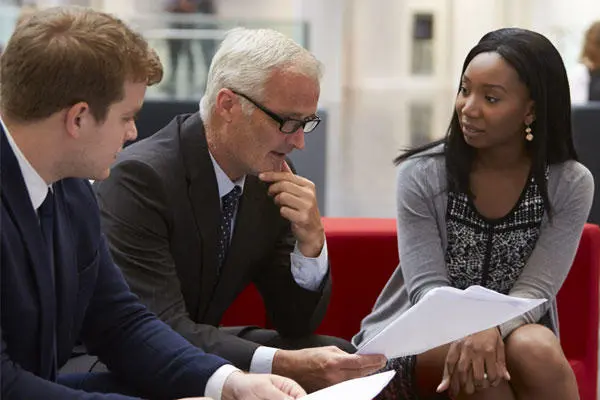 MSc Shipping Operations
Is it time to take your maritime career to the next level? This two year distance learning programme is ideally suited to maritime professionals who are hoping to move into...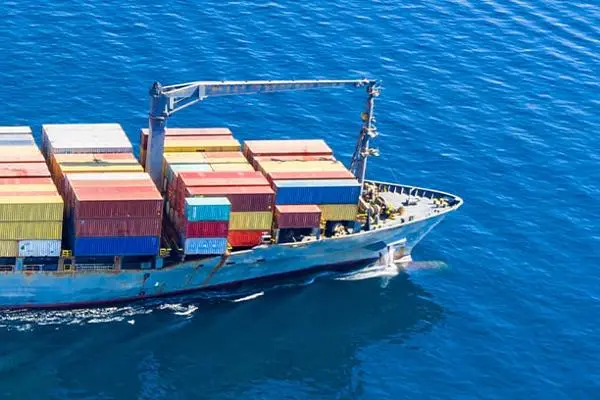 MSc International Maritime Business
Keen to learn more about the business of maritime? With a rich blend of theoretical knowledge and practical skills, Solent's International Maritime Business master's programme...