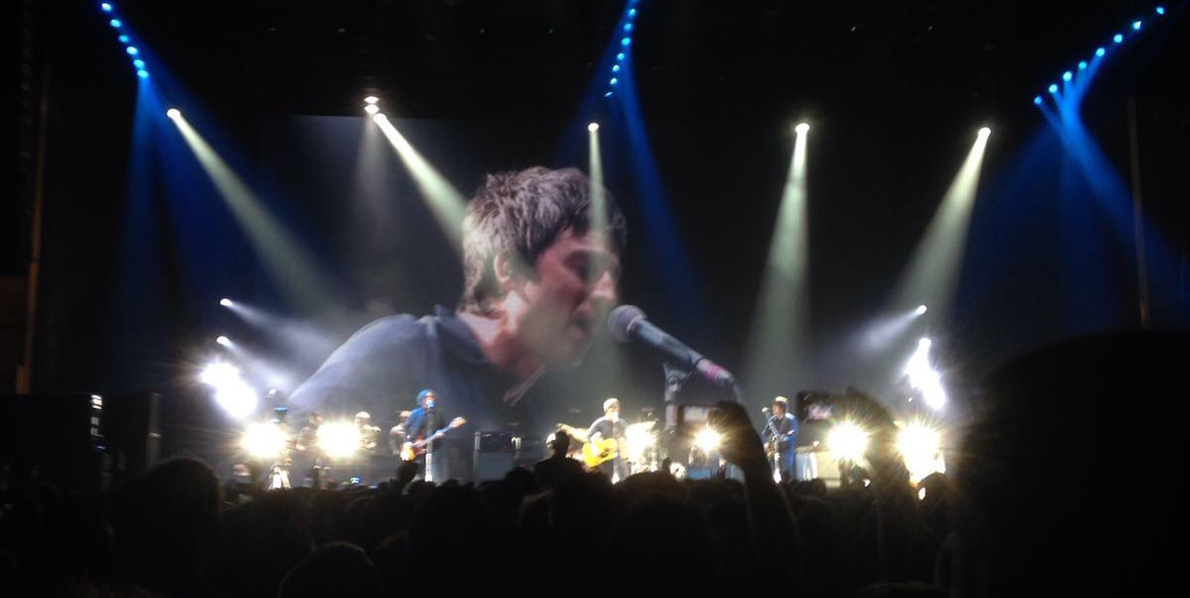 A sound experience at Noel Gallagher concert
Solent Students Work Noel Gallagher Concert, BIC
5th May 2016
A group of students from the music and sound degree courses at Solent University recently attended a Noel Gallagher concert to get hands-on experience of working on a large-scale concert.
Tour manager Steve Cheney introduced the students to the technical crew and gave them the chance to get involved with the setting up of a professional arena concert at the BIC in Bournemouth.
BA (Hons) Music Production student Stephen Hall says: "It's such a great opportunity to see behind the scenes on an arena event and get to chat with the Front-of-House live sound producer, who shared his insights on mixing and working with a major artist over a number of years. It was interesting to hear the demands and challenges placed on the sound crew and what they needed to do each night to replicate world class sound reinforcement at every concert. Seeing Noel's concert in the evening brought it all together for us and rounded off a really inspiring day in concert sound."
This is one of a wealth of opportunities that Solent students will enjoy now that the University has been selected to become a member of the Music Academic Partnership (MAP) through UK Music – an umbrella organisation which represents the collective interests of the UK's commercial music industry.
Opportunities that the new partnership will offer University staff and students include:
'production days' at major arena music events and festivals
collaboration research projects working with UK Music, its academic partners and industry
the opportunity to take part in music debates with UK Music and MPs in Parliament
"Creative and Cultural Skills, who work with UK Music, invited Solent lecturers and students to see the inner workings of Noel Gallagher's show at the BIC", says Programme Group Leader for Music, Paul Rutter. "These kinds of opportunities are incredibly valuable to students wanting to pursue a career in the music industry."