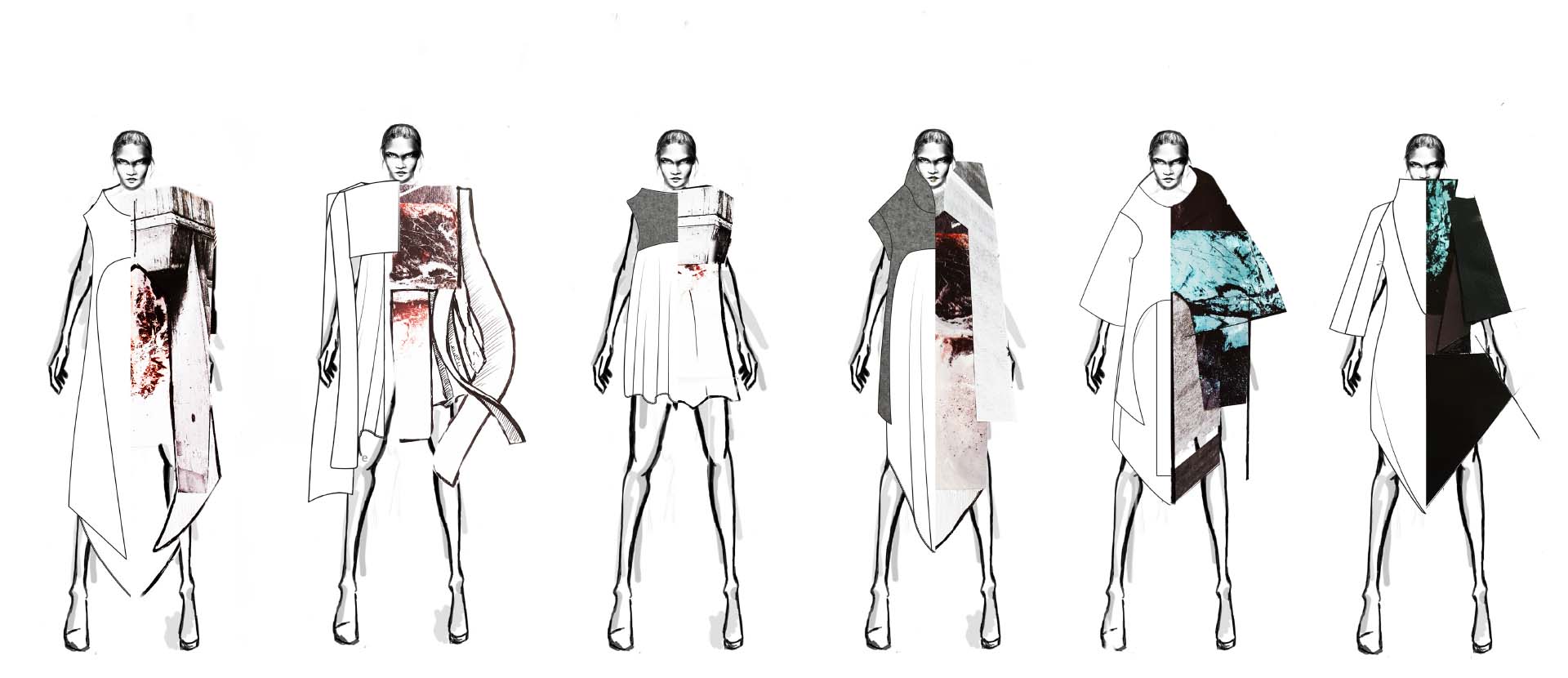 Alicja's designs are in Vogue
Flair for fashion
7th June 2017
Alicja Teper (24) is already making a name for herself in the fashion industry. The final-year BA (Hons) Fashion student has been selected as one of Graduate Fashion Week 2017's young designers to watch and has been featured in Vogue, Time Out and Marie Claire.
We caught up with Alicja to find out more about her collection that will be hitting the catwalk at the Graduate Fashion Show on Friday 9 June. She also talks to us about her inspirations, studies and Solent highlights.
Tell us a bit about your final project
I designed two final prints and six experimental outfits using what I learned at Solent and mixing it with my previous fine art background and interest in modern philosophy. It was a great adventure to work on this project and it allowed me to develop new ways of working as a fashion designer and an artist.
What was the inspiration behind your project?
My final collection was inspired by Erich Fromm's theory of human destructiveness. I tried to create a universe of distressed emotions and reality which could surround the person living under the oppression of destructive behaviour. The title "Catharsis" –  the Greek concept of purification of emotions through art – suggest that the transformation of the garments from white to black should be interpreted as a process of personal development of the imaginary person living in the destructive environment.
During the development of my designs, I focused on the juxtaposition of bold shapes inspired by brutalist architecture and soft fabric containing the detailed print. The building represents the oppressor while the softness represents the chaos of suppressed emotion of the victim.
What have you loved most at Solent?
It's been a great time of personal development and networking. The University offers a lot of career support. One of the best things is the clear communication and full commitment from the tutors, who motivate and listen.
What's next for you?
My plan for the next few months is to improve my portfolio and look for internships at companies like All Saints etc.
What piece of advice would you give to current and potential students?
It is important to stay focused and motivated. Find a good balance between studying and fun. If you feel like you are burning out, give yourself a break and change the way you work. If you take care of yourself and your inspiration, and you will have the best time of your life!
Find out more about our 2017 Art, Design and Fashion summer shows