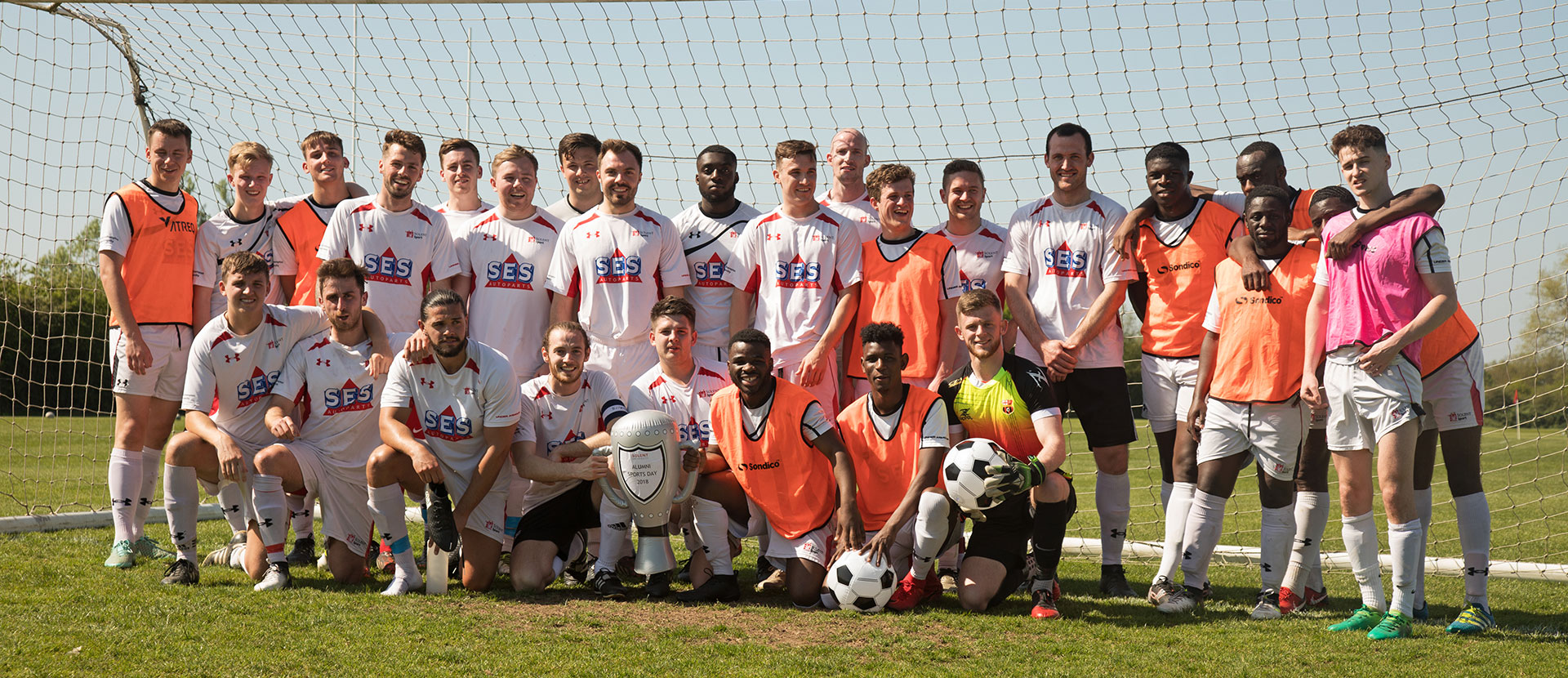 All to play for at the alumni sports day
Our alumni sports day saw over 100 alumni take on current students in football, rugby, basketball and hockey. 
14th May 2018
The sun was shining for our alumni sports day on 5 May. Over 100 alumni took part and competed against current students in some hotly contested football, rugby, basketball and hockey matches.
Only one team could be victorious on the day - would it be past or present students? Ultimately, the alumni team ran out eventual winners of the coveted trophy for overall games won.
The event was a great opportunity for past and present students to get together and get involved with the sports they love.
We're looking forward to next year's sports day, where we will find out if our alumni team can retain the trophy, and bragging rights!