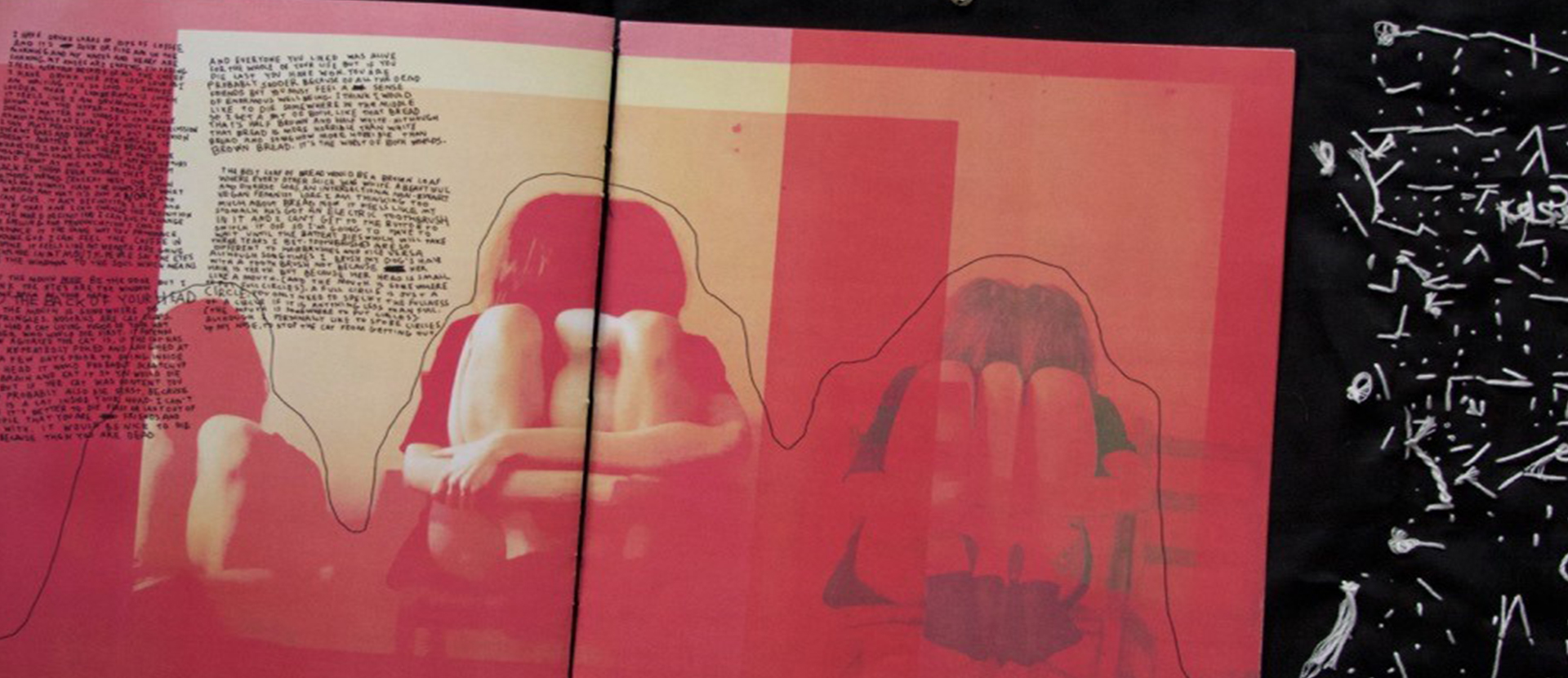 An optimistic approach to nihilism
Nothing matters
2nd October 2017
Art and design
Applied art
Design
Far from meaningless, Zoe Green's nihilistic final major project helped her achieve a first class honours degree and the prize for best filmmaking at last summer's BA (Hons) Graphic Design degree show. We talk to Zoe about her project, her time at Solent and her plans for the future.

Tell us a bit about your final project
I did my final project on nihilism - exploring it through the graphic journal of someone trying to come to terms with the fact that nothing matters. The book moves from dark and angry to colourful and optimistic as they realise that nothing matters doesn't matter either. I also created an animation.
What was the inspiration behind your project?
I wanted to create something that felt personal.  I'm inspired by people like Daniel Johnston, David Lynch and David Shrigley - all of whom show a lot of personality in their work, and all of whom start with the letter D!
What did you enjoy most about your time at Solent? 
Being able to do something that I love and having really great tutors. Also picking up nice loaves of bread that were reduced to ten pence on the walk home!
What's next for you?
I've moved up to Leeds where I'm applying for jobs and selling a zine on Etsy.
Any advice for current students?
If you don't like your course, change!! I did a different course for a year and hated it, but I wasn't sure if starting all over again was a good idea – in the end it was the best thing I could have done! Better to have an extra bit of debt than a degree you don't want.
You can see more of Zoe's work in her online portfolio.