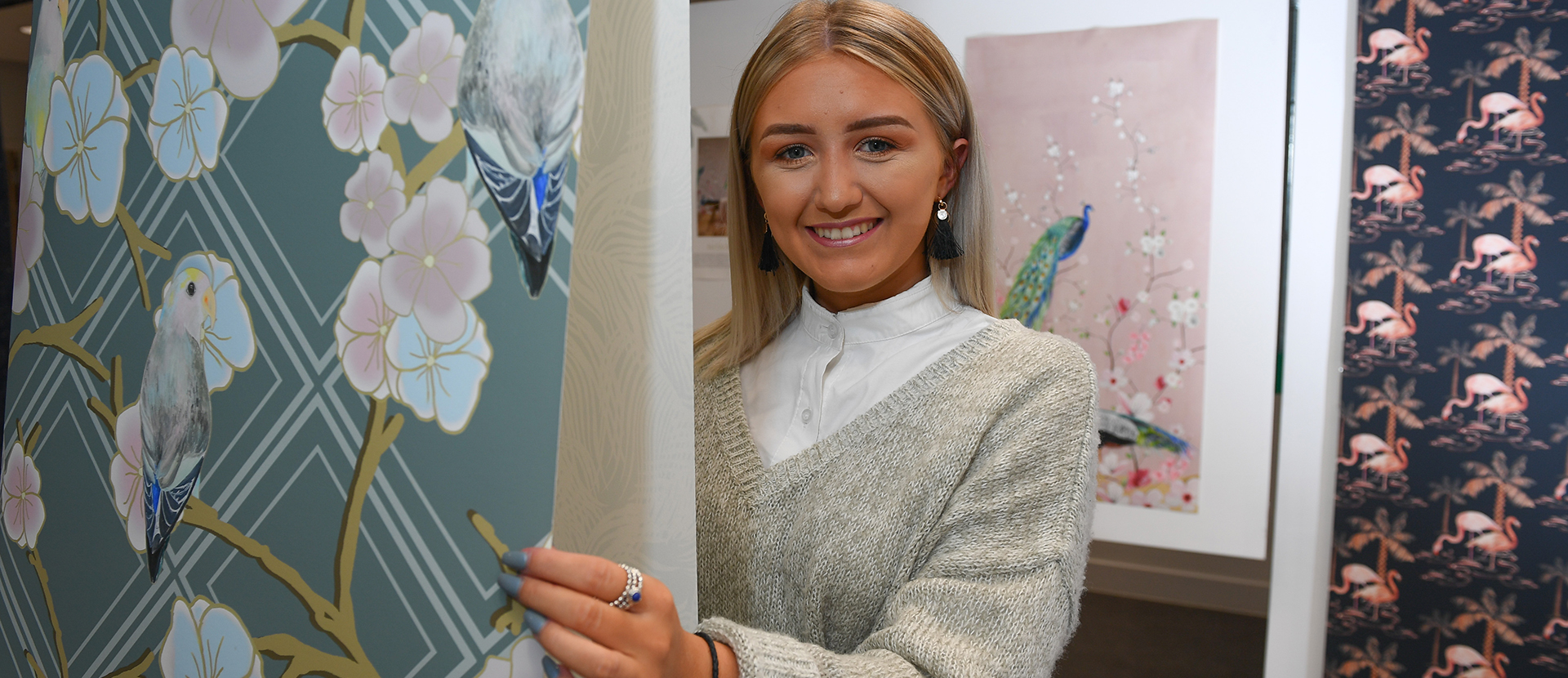 Art deco inspired interiors
Geometric shapes were the inspiration for Charlotte Black's BA (Hons) Interior Design Decoration final major project, which focused on art deco. We caught up with Charlotte, 21, from Essex, to find out more and see what she has planned for her future.
Tell us about your final project.
Initially I decided upon the art deco concept purely because it was typically perceived as focusing on geometric shapes and a modern touch, and this is something I would always use in my work. Picking this concept for my final major project made me see that I had to push myself to try different things in order to make it unique.
I focused on surface design and photography styling as these were my two main areas of interest, and I decided to complete a hybrid of the two.
The concept of art deco began after I developed numerous surface patterns using the art deco influence. I wanted to stay away from what was traditional, so when I got further into my research I started focusing on other elements like birds and florals, which portrayed an art deco feel.
What have you enjoyed most about your time at Solent?
I've thoroughly enjoyed my time at Solent, both academically and socially. It's allowed me to grow as a person and become fully independent. I've met great people and had a brilliant three years.
What's next for you?
I'm currently completing a three week paid placement in Finchley, London, with Sara London. This includes both surface design and application through stationery, home accessories, silks and gift wrappings. I'm also looking at photographic styling.
Following this I am also attending New Designers in London, where we exhibit our work to the public and potential employers.