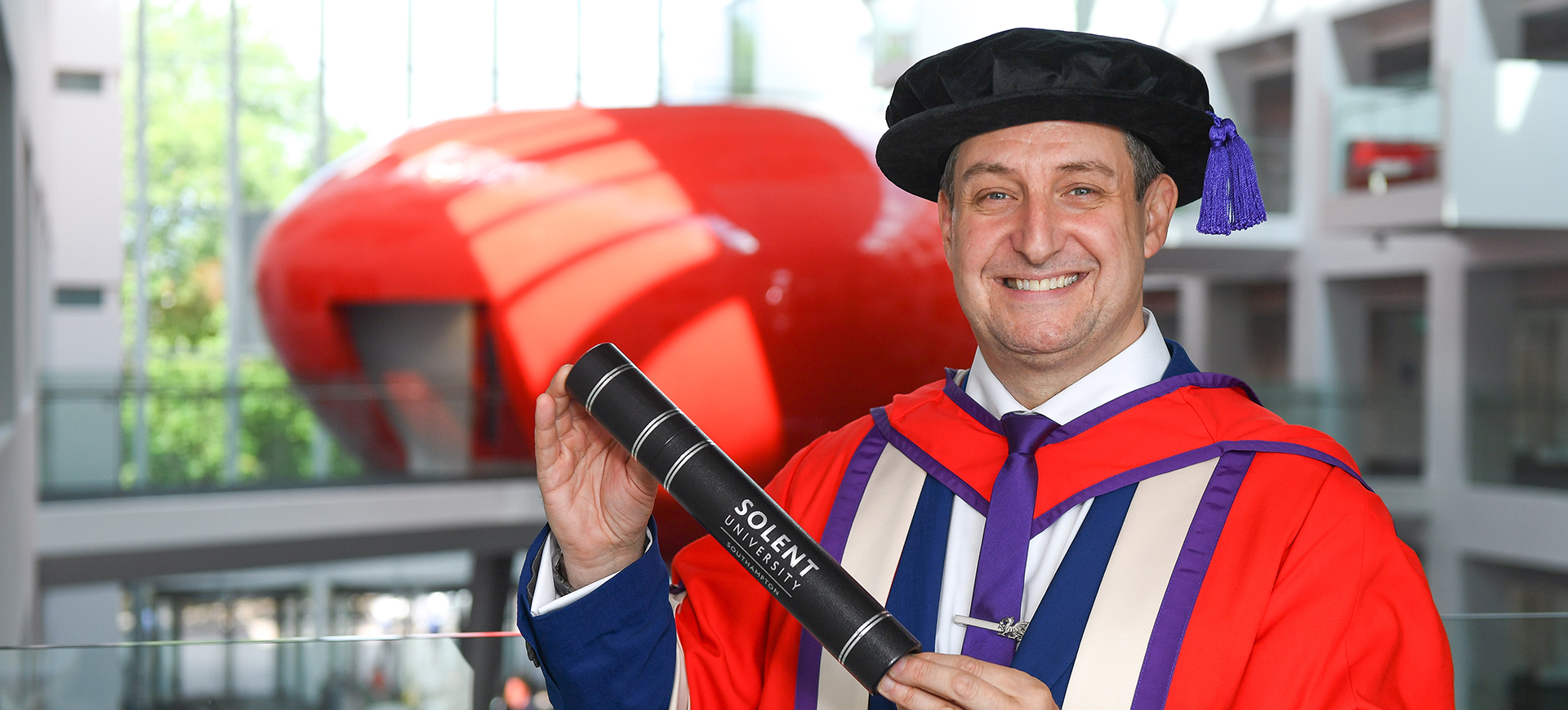 Award-winning business leader receives honorary degree
Pioneering Welsh businessman, Ty Francis MBE, has been awarded the honorary degree of Doctor of Business by Solent University
11th July 2019
Pioneering Welsh businessman, Ty Francis MBE, has been awarded the honorary degree of Doctor of Business by Solent University today (Thursday 11 July). 
Ty's clear ambition and leadership skills saw him elected as the President of Solent's Students' Union in 1993. During his two-year tenure as President, Ty was also a member of the University's Academic Board, Quality Control Committee and a member of the Board of Governors.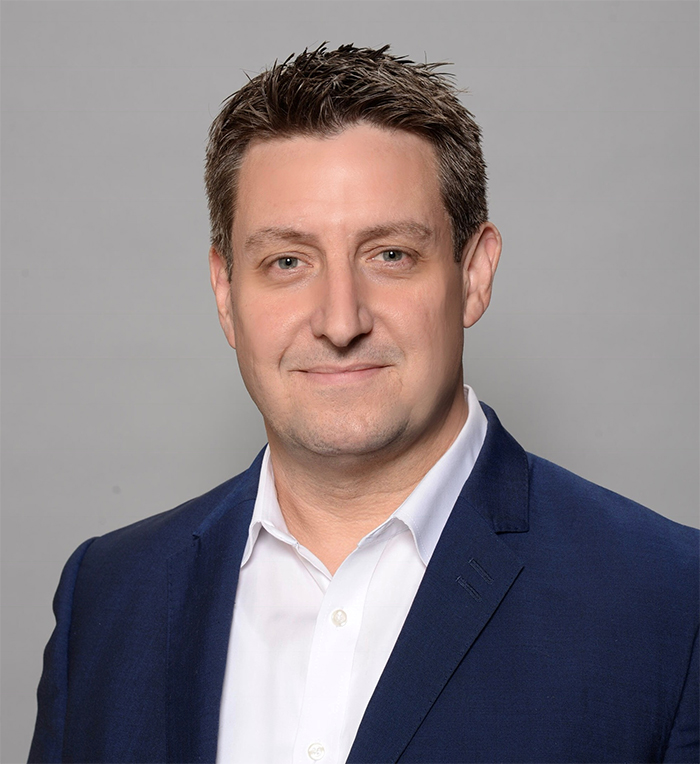 Ty's unwavering entrepreneurialism and straight-talking approach were distinct qualities that helped him to become a successful Business Development Executive, Trade Advisor and Corporate Governance expert at several international firms across the world.
Ty was born in Cardiff and grew up in the South Pembrokeshire town of Tenby. He moved to New York City in 2007 to become Vice President of the New York Stock Exchange (NYSE) where he led the Profit & Loss (P&L) for its governance solutions corporate board member division. Ty remains fiercely proud of his Welsh roots and in 2014, was appointed as a Business Advocate to the USA by the First Minister of Wales to help promote Foreign Direct Investment (FDI) between both countries. During this time, Ty successfully raised the profile of his home country in the USA. His most memorable work includes founding New York Welsh – his own start-up and the city's largest Welsh social business - and launching Wales Week, a series of events to help celebrate Wales in New York, earlier this year.
As a frequent speaker at global industry events, Ty is a prominent figure in corporate governance. His worldwide trade expertise has led him to advise the Welsh Government's Minister for international relations as she currently develops a new international trade strategy for Wales. Ty, with the help of his wife Alayna, has used this global network to launch an organisation which hopes to connect Welsh ex-pats and philanthropic individuals from around the world with Welsh girl's rugby teams and mixed ability sports teams in need of financial support.
In a long list of remarkable achievements, Ty's most commendable was in 2017, when he was appointed as a Member of the Most Excellent Order of the British Empire (MBE) by Her Majesty, Queen Elizabeth.
Ty commented on his honorary degree: "It is with great pleasure to be awarded an Honorary Degree by Solent University, a special place where I started my business career and met my friends of today."