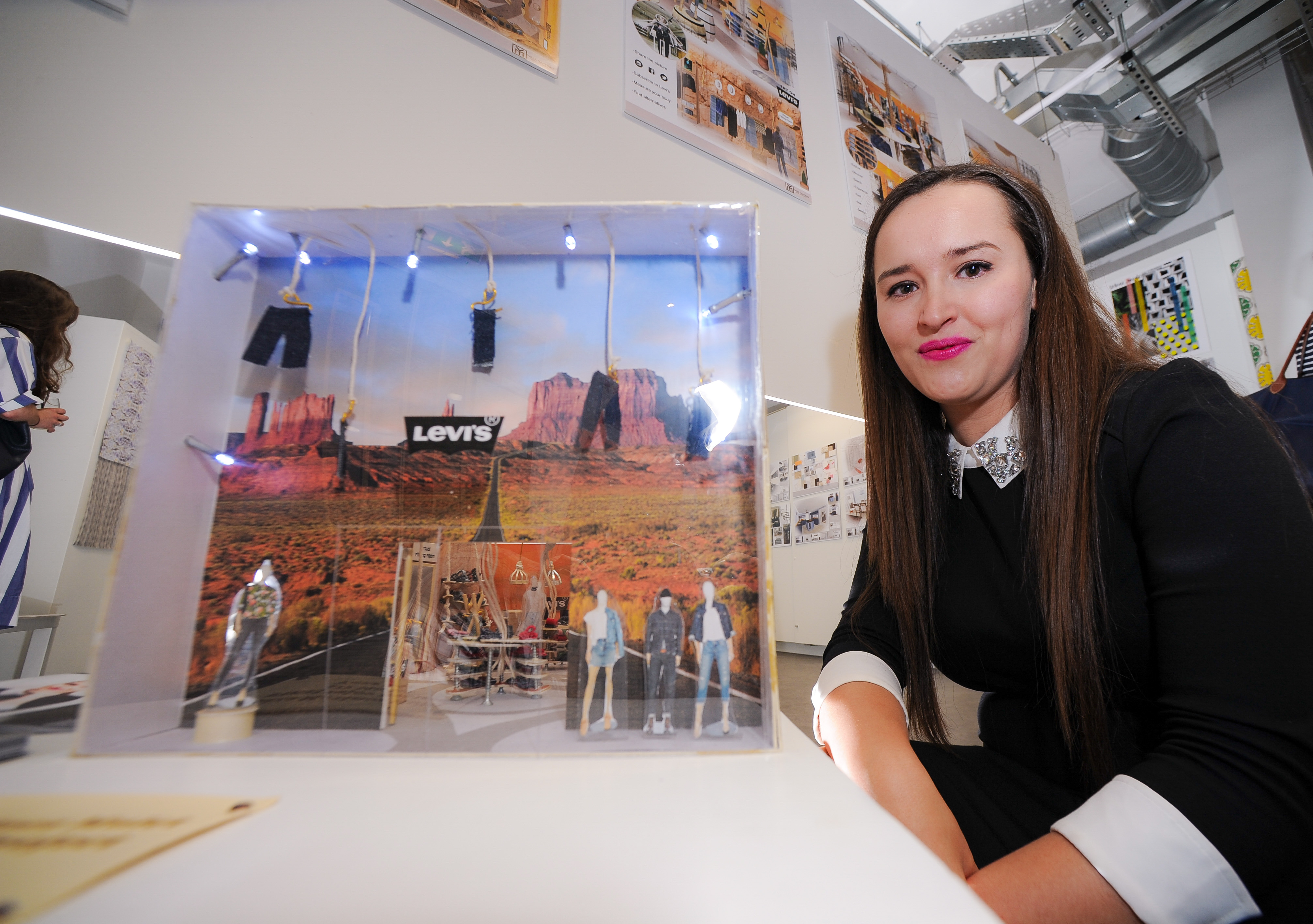 Bringing the Wild West home
The Grand Canyon comes to Southampton
12th August 2016
Yaiza Martinez, a BA (Hons) Interior Design Decoration graduate from Valencia, recently completed her final major project in collaboration with Levi's in Southampton. 
We had a chat with Yaiza to find out how her designs brought the American West to the city of Southampton.
Tell us a bit about your final project 
 I designed the Southampton Levi's store including fitting rooms and shop window styling. I introduced some new technologies to make the store more attractive to the customer and, in doing so, I increased their sales. 
What was the inspiration behind your project? 
 My inspiration came from the American Western and the Grand Canyon. The concept suits the brand identity but brings a modern twist that helps the customer to experience, explore and enjoy the store. 
What have you enjoyed most about your time at Solent? 
Being at Solent has been a worthwhile experience and I am very pleased to have been part of the interior design decoration course. Designing my final major project was definitely a highlight as it gave me the freedom to be as creative as I wanted. 
What's next for you?  
I have been awarded business funding from Solent Creatives so I am starting my own business, which offers interior design and styling pictures to textile and furniture companies. 
What advice do you have for other students or potential students? 
Make the most of the opportunities you've been given, work hard and follow your dreams and passions; one day they could come true!