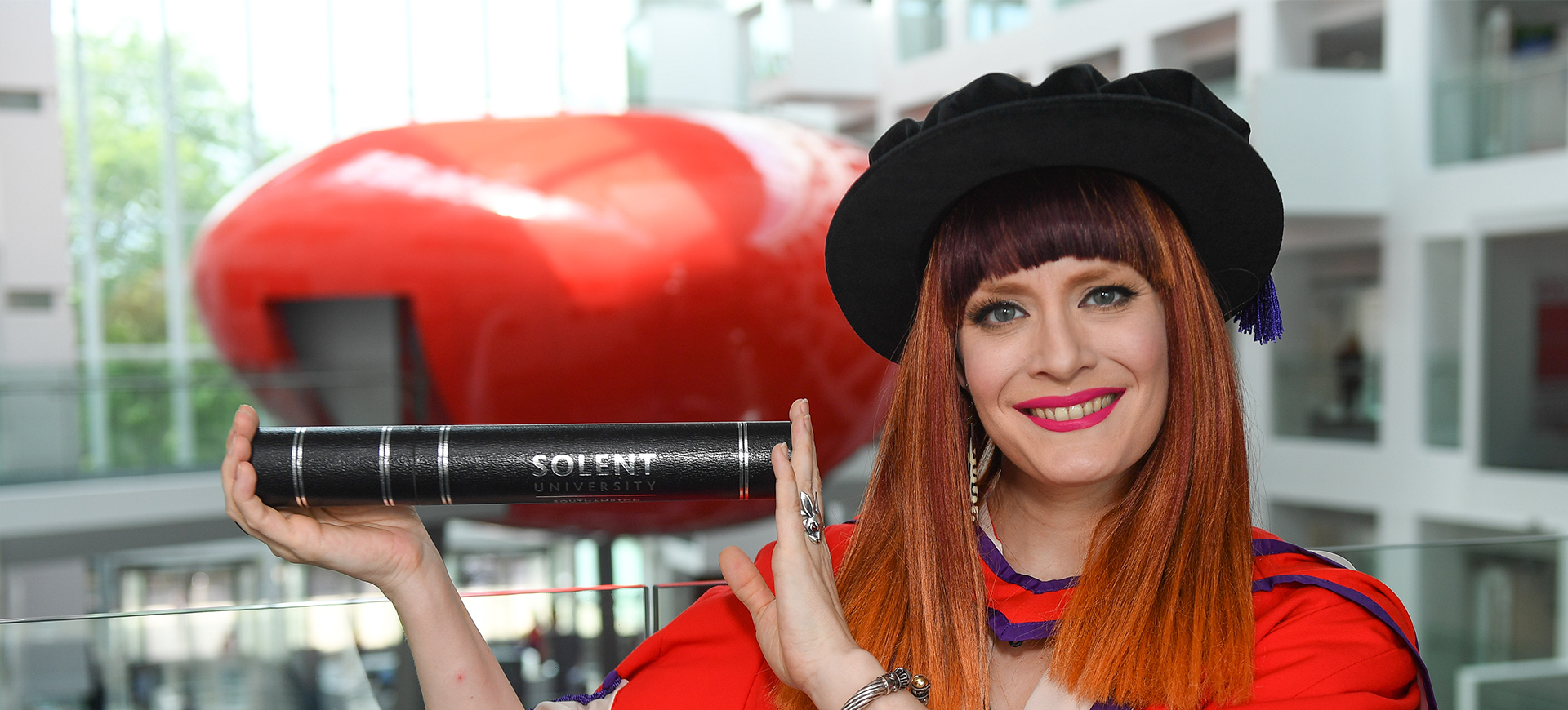 Celebrated music artist awarded honorary degree
Celebrated music artist, author and host of BBC Radio 2's Dance Devotion, Ana Matronic has been awarded the honorary degree of Doctor of Music by Solent University
10th July 2019
Renowned music artist, author and host of BBC Radio 2's Dance Devotion, Ana Matronic has been awarded the honorary degree of Doctor of Music by Solent University today (Wednesday 10 July). 
Matronic, best known as the lone female member of rock group Scissor Sisters, works with the University to help promote and encourage students to enter the music and broadcasting industries.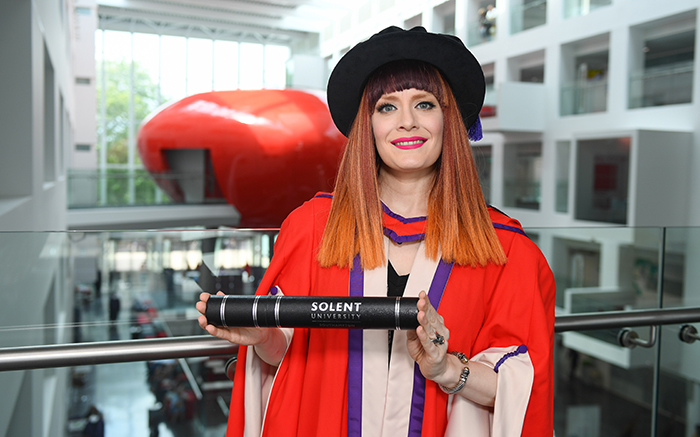 Ana is a prominent supporter of LGBTQ+ rights and is the patron for local transgender charity Chrysalis. She also works with various organisations in the UK, Ireland and the US in the eradication of AIDS. In 2017, Ana hosted a special concert live from Hull that commemorated the 50th anniversary of the decriminalisation of homosexuality in the UK.
Since her award-winning rise with Scissor Sisters in 2004, Matronic has collaborated with legendary artists including Elton John, Duran Duran and Mark Ronson. Not only has Ana made multiple guest appearances on TV as a musician, she continues to make guest appearances on British television covering a wide range of topics, from popular culture to artificial intelligence and human rights.
Matronic's book, Robot Takeover: 100 Iconic Robots of Myth, Popular Culture and Real Life, was released by Hachette/Octopus Publishing in 2015. She is a featured lecturer on technology and transhumanism, and was a speaker at the TEDxWomen event at Stormont in Belfast, Northern Ireland in 2017.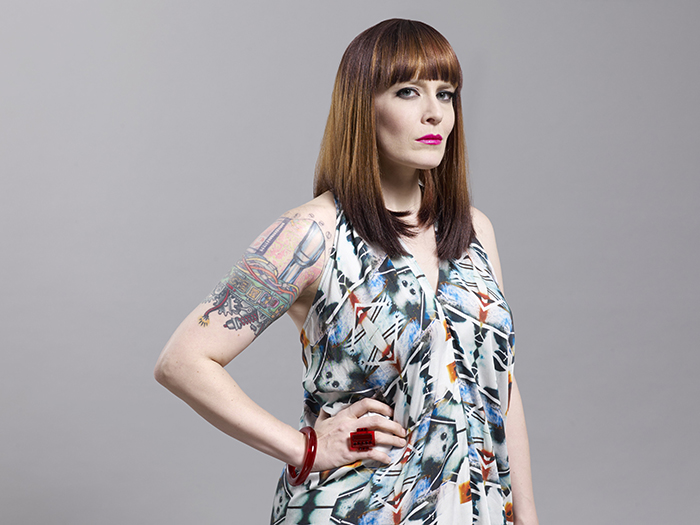 Since 2017 Matronic has hosted Dance Devotion on BBC Radio 2, where every Saturday night she takes a deep dive into disco and dance culture with music and mixes from the 1970s to now. Ana can be found traveling the country spreading her love of music with live DJ sets catered to diverse audiences including the science-minded at Bluedot Festival at the Jodrell Bank Observatory, a philosophical crowd at How the Light Gets In festival in Wales, to Pride revellers in Margate, Manchester, and London.
Ana commented: "I'm passionate about music and hope to empower anyone wishing to build a career in the industry. I hope that with my experience, I can provide sound advice and encouragement to everyone wishing to enter the music business, especially LGBTQ+ people, women, and members of the BAME community."
Her advice to students is: "My top tip is to not strive for success, but fulfilment. If you love what you do it will make every moment exciting and meaningful, whether you're playing to an audience of 10 or an audience of 10,000."
Final image by Suki-Dhanda