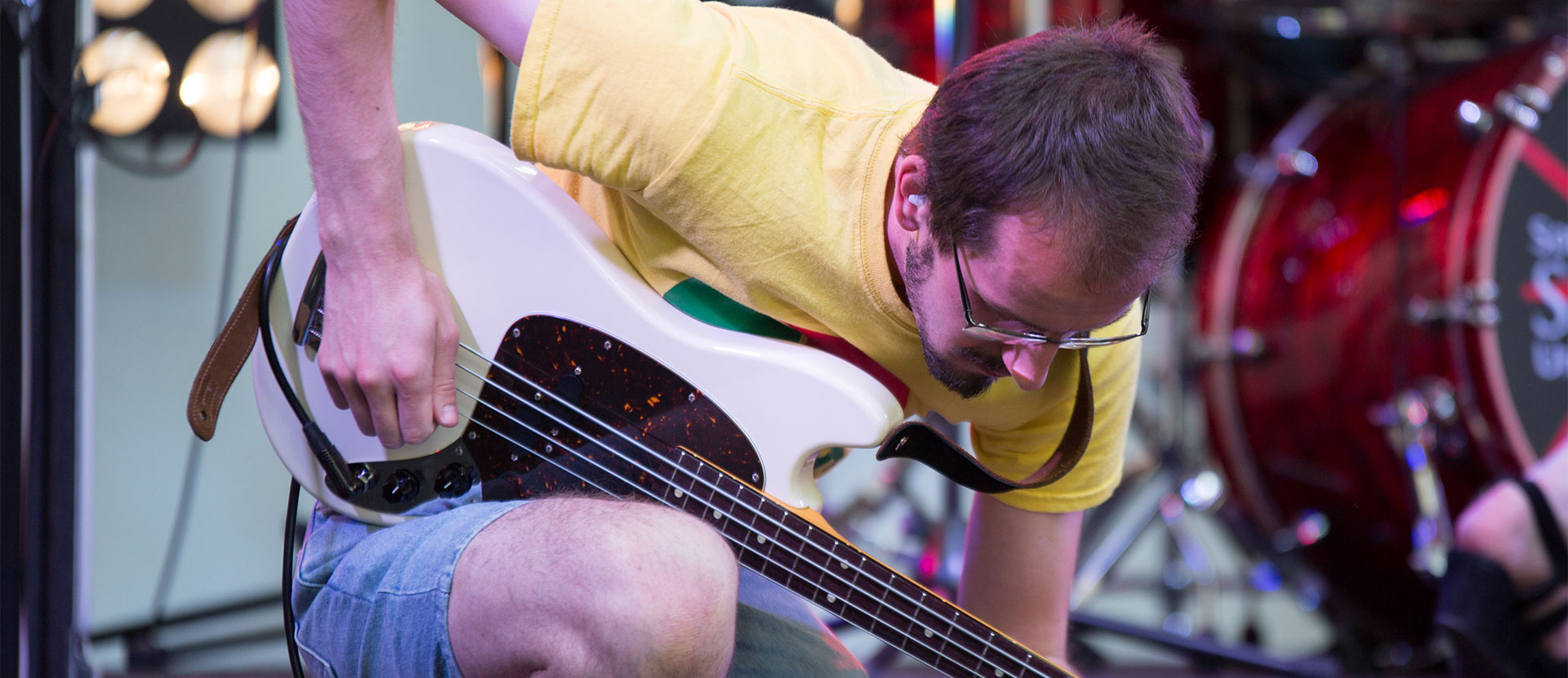 Celebrating our music students' successes at the Solent Music Awards
Solent's music students and their lecturers came together for the annual Solent Music Awards, where achievements were celebrated and live music was enjoyed by all.
25th May 2018
Now in its third year, Solent Music Awards celebrates the achievements and successes of music students from across the University. 
Students and staff gathered together on 15 May in The Spark for a showcase of talent, which was put together by Sunheads Productions (Povilas Zilinskas and Will Maylam), with the help of Solent's Live Events Society. The audience was treated to some live music with students and lecturers performing old, new and original music - The Microwaves, Thorrison and Djuno were just some of the many talented acts who took to the stage. Vita Jazz and Ollie Tilt (of Jetski Babylon) were the evening's hosts and did a fantastic job of introducing the 16 different acts, as well as the many awards that were on offer.
Lighten Up Laura took home the award for Live Music Performance - a great achievement to add to their other recent successes, while Stefano Mussi was presented with the prestigious Director's Award. Third year student, Ellie Hider, was thrilled with her popular music performance award, which was well-deserved after the long dissertation process.
The awards weren't just for the students - staff were also recognised for their support for students and their colleagues throughout the year. When Jenna Barker collected the Staff Award and Jon Wills collected the Outstanding Student Support Award, the crowd went wild.
The evening was definitely one to remember, and is one of the coolest events on the University's calendar. And no celebration is complete without a performance from Paul Rutter's All Star Band, who closed the event with Van Halen's Jump!
Thanks to Modern Film Co and YSV for covering the video and photography of the event.
Find out more about our music and performance degrees
 Author: Abbie Hills, BA (Hons) Film Production