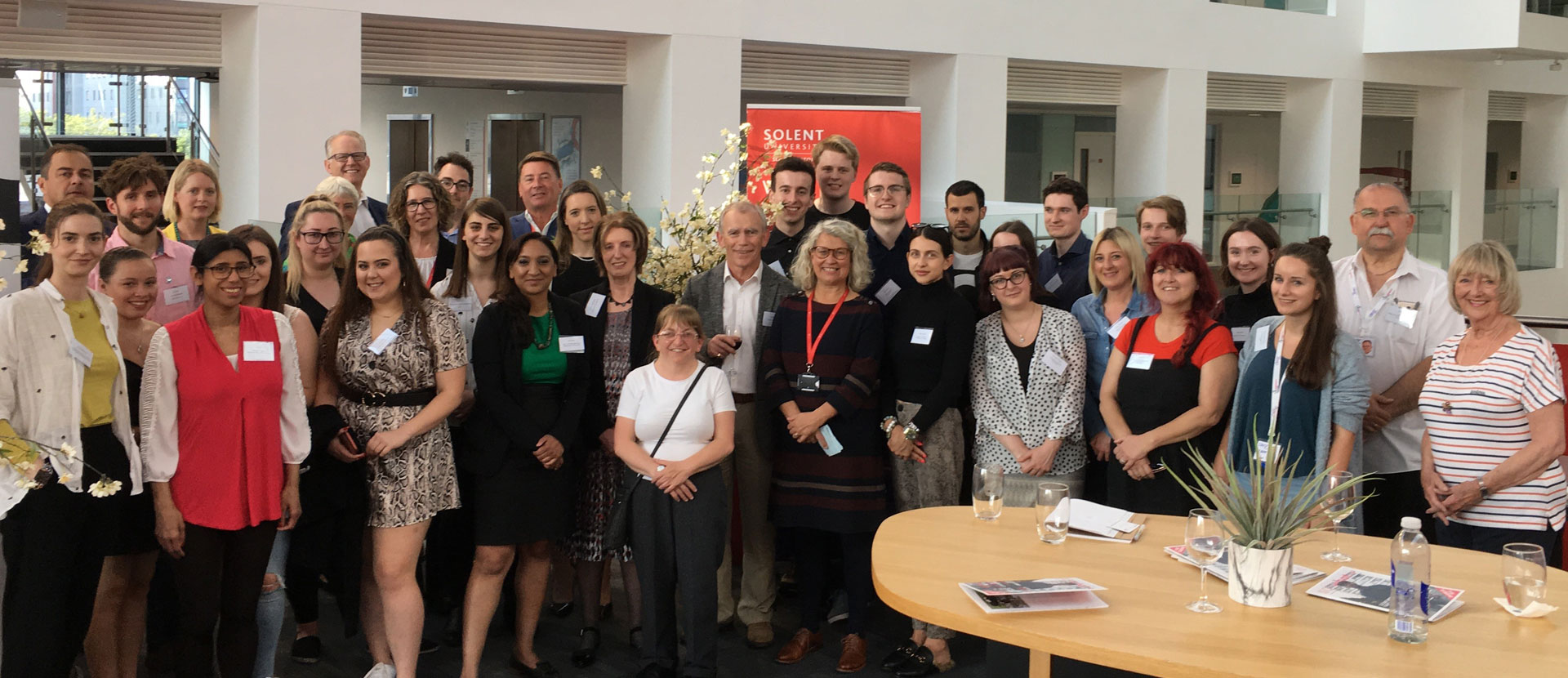 Celebrating our volunteering community
As part of Volunteers' Week, we held an event to recognise and thank Solent's staff, students and alumni who give their time to volunteer.
6th June 2019
As part of the national Volunteers' Week campaign (1-7 June), we held an event to celebrate volunteering at Solent University and the fantastic contribution volunteers make.  
Individuals are involved with volunteering in various ways at Solent. Alumni and friends of the University volunteer by taking part in our mentoring scheme, providing guest lectures and work placements for students. Staff and students support various civic events throughout the year including the ABP Southampton Marathon, Southampton Pride and Armed Forces Day. In the last 12 months, over 200 alumni volunteers donated hundreds of hours to support current Solent students. Volunteering helps make a difference to the University, the city and a student's time at Solent.   
Southampton City Councillor and Solent University governor Satvir Kaur, a volunteer herself, spoke at the event. Satvir highlighted all the positive benefits volunteering has. Not only has volunteering been shown to improve volunteers' wellbeing, it also supports the city and our University community.  
Throughout the year there are opportunities to support community projects. In August we will once again be the official partner for Southampton Pride and are currently looking for volunteers to get involved. Whether you are a member of staff, student or alumni of the University, have an hour or whole day, we have a variety of activities to get involved with on the day. Click here to discover more and express your interest.  
Deputy Vice-Chancellor and volunteer, Julie Hall, who also spoke at the event, commented: "Our students, staff and alumni get involved in a variety of activities throughout the year, volunteering time and energy into local projects that benefit local residents. Volunteering also hugely benefits our students who gain real-world experience, working on live briefs for voluntary sector organisations. Thank you to everyone who has volunteered and supported our volunteering community this year - it's been great to hear about some of the success stories and I can't wait for us to build upon this next year." 
If you are part of our alumni community and interested in volunteering, find out how you can get involved.