CGI student lands dream role alongside studies
Third year BA (Hons) CGI and Visual Effects student, Richard Leech, has secured his dream role in industry before even graduating.
13th October 2022
Third year BA (Hons) CGI and Visual Effects student, Richard Leech, has secured his dream role in industry before even graduating.
Richard has landed the role of 3D Artist at OTOY Inc, the definitive cloud graphics company, pioneering technology that is redefining content creation and delivery for media and entertainment organisations around the world. OTOY's Academy Award®-winning technology is used by leading visual effects studios, artists, animators, designers, architects, and engineers, providing unprecedented creative freedom, new levels of realism, and new economics in content creation and distribution powered by the cloud.
We caught up with him to find out more about the position, and his plans for the future.
Hi Richard, how did the opportunity for this role come about?
For a while now I've been volunteering for a fan game for the TV show, The Orville, it is here where I met the lead developer for this game. A few months ago he was asked to join OTOY after they saw a model he made of a set from the TV show Star Trek: Picard. I stayed in contact with him during this time. Over summer after watching the show Strange New Worlds, I saw a set I really liked, and decided to recreate it in 3D, to put on my portfolio. I was then put in contact with OTOY, and offered a position.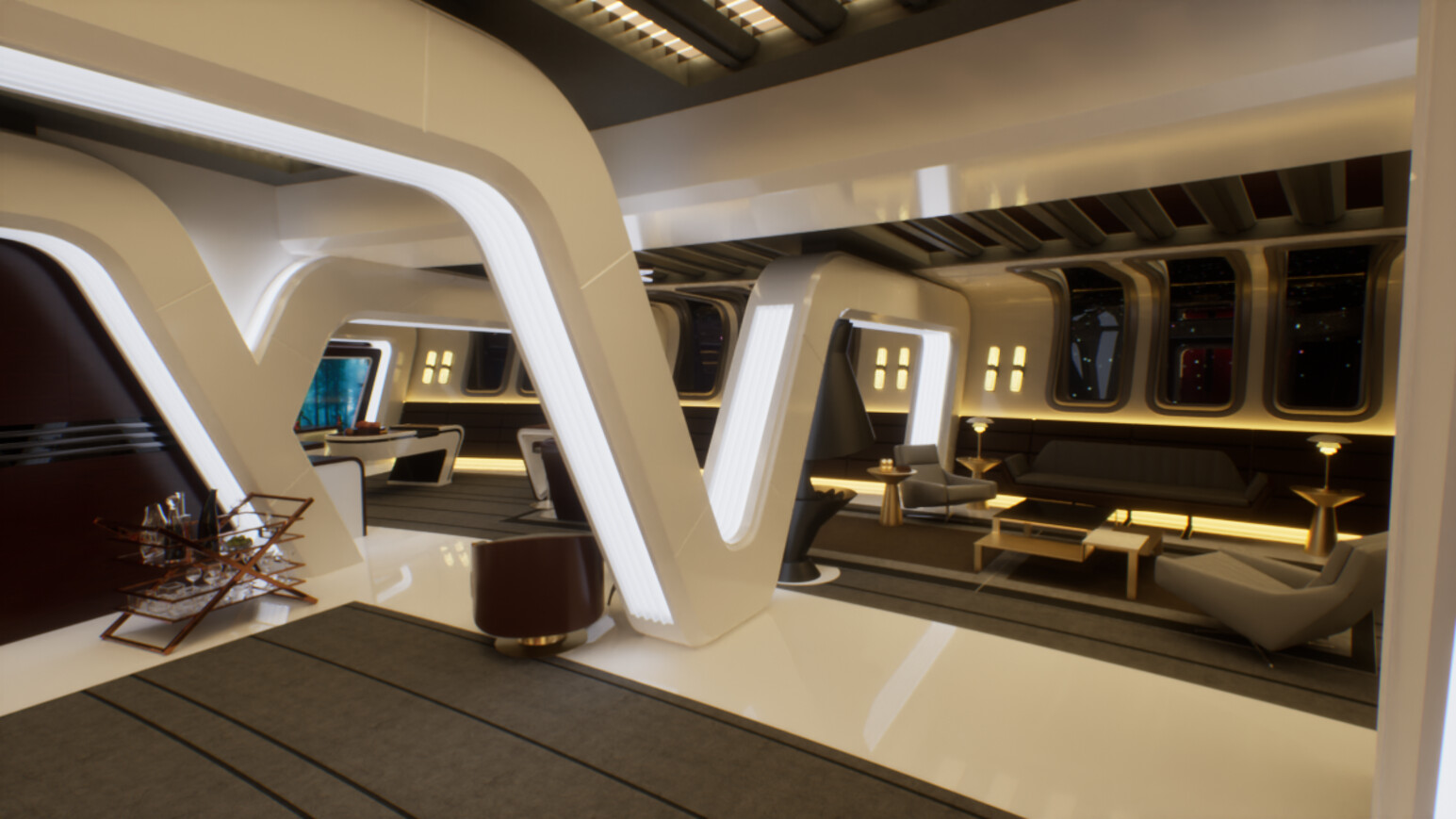 How do you feel your role will support your studies at Solent?
I feel its a massive help as alongside my university work I am able to get an industry understanding, and I also feel this will help with my work on my dissertation, which is based similarly around what OTOY are doing at the moment.
What are your future career plans?
My plan is to stay with OTOY as long as they'll have me. This is a dream job for me, and it just doesn't feel like work. I have so much fun working on it, and it's the only job I've ever had where I end up working overtime everyday purely because I want to.
Ken Pitts, Course Leader for BA (Hons) CGI and Visual Effects, said "I was really excited when Richard told me about this. Many of our students do personal side-projects alongside their studies just because they really love the subject, so it is great to see Richard using his skills by volunteering as part of The Orville fan community. A main theme of our CGI course here at Solent is students engaging directly with industry and external artists to build their own network and help them find their first job on graduating. Richard's proactive approach to this has reaped rewards even as he starts his final year."