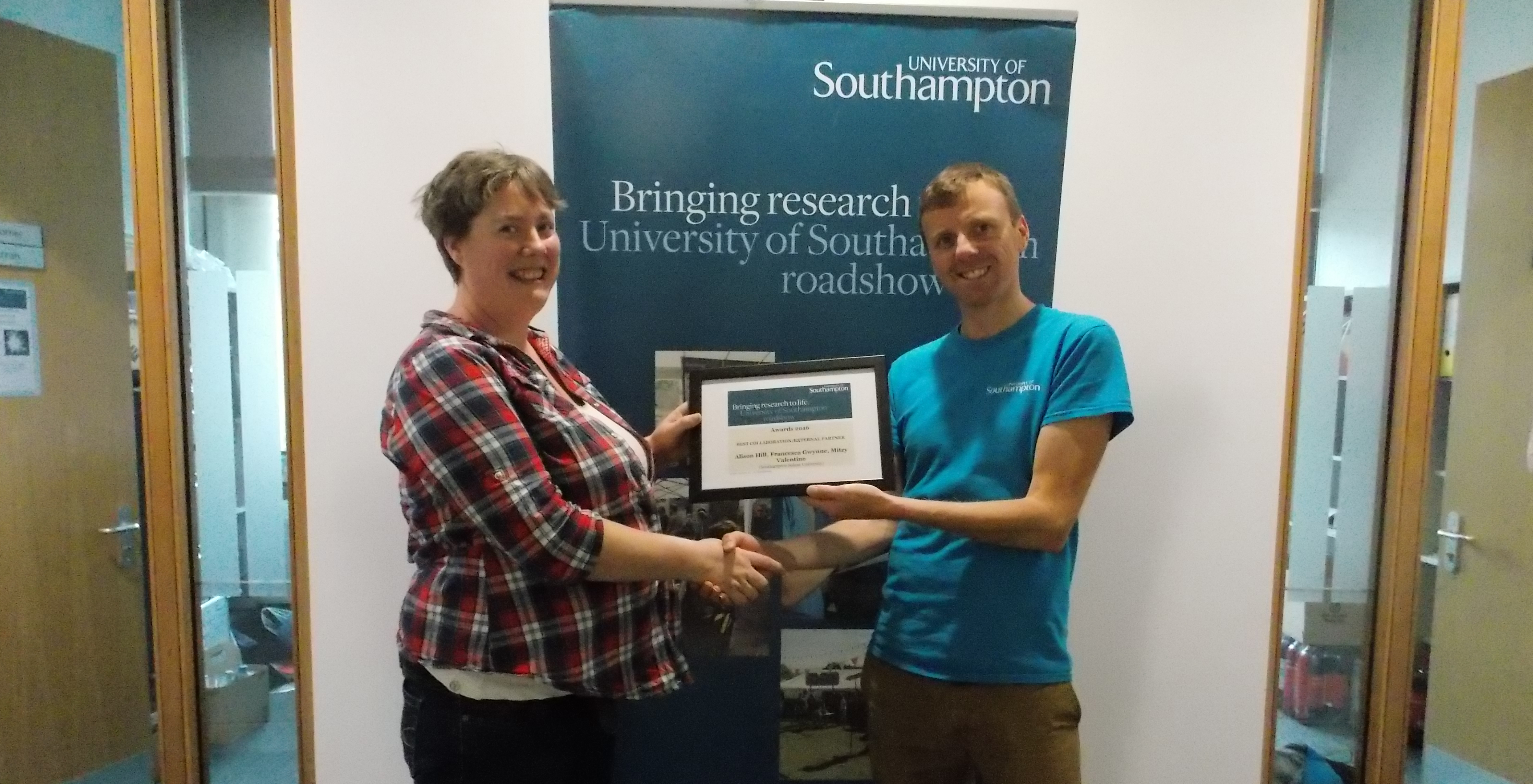 Collaboration with University of Southampton leads to award win
Solent roadshow research
1st December 2016
Last week, Southampton Solent University was awarded the Best Collaboration & External Partner award at the University of Southampton's Roadshow Awards 2016.
The Roadshow Awards take place each year to celebrate 'Bringing Research to Life' and sharing it with the public.
Dr Ali Hill, Course Leader of BSc (Hons) Sport Coaching, School of Sport, Health and Social Sciences at Solent University attended and collected the award.
She says, "It's a huge honour to receive this award. It highlights what Solent is doing to engage with the public and share our research with the wider community."
"We work closely with the University of Southampton Roadshow at festivals and other events. Earlier this year, we linked up at Glastonbury festival in the science tent," she continues.
At this year's Glastonbury, Solent had a variety of displays, including Ali's 'sugar content of drinks' show. Other exhibitions included how to find out what temperature seashells were growing in, alongside talks on sports psychology.
"We will continue to be involved and support the University of Southampton Roadshow and look forward to what the next year has to offer through the collaboration," Ali added.
The Awards were presented by Professor S. Mark Spearing, Vice President (Research & Enterprise), Chair of the Engaged University Steering Group.
Solent University, won Best Collaboration/External Partner award, along with Cranfield University.