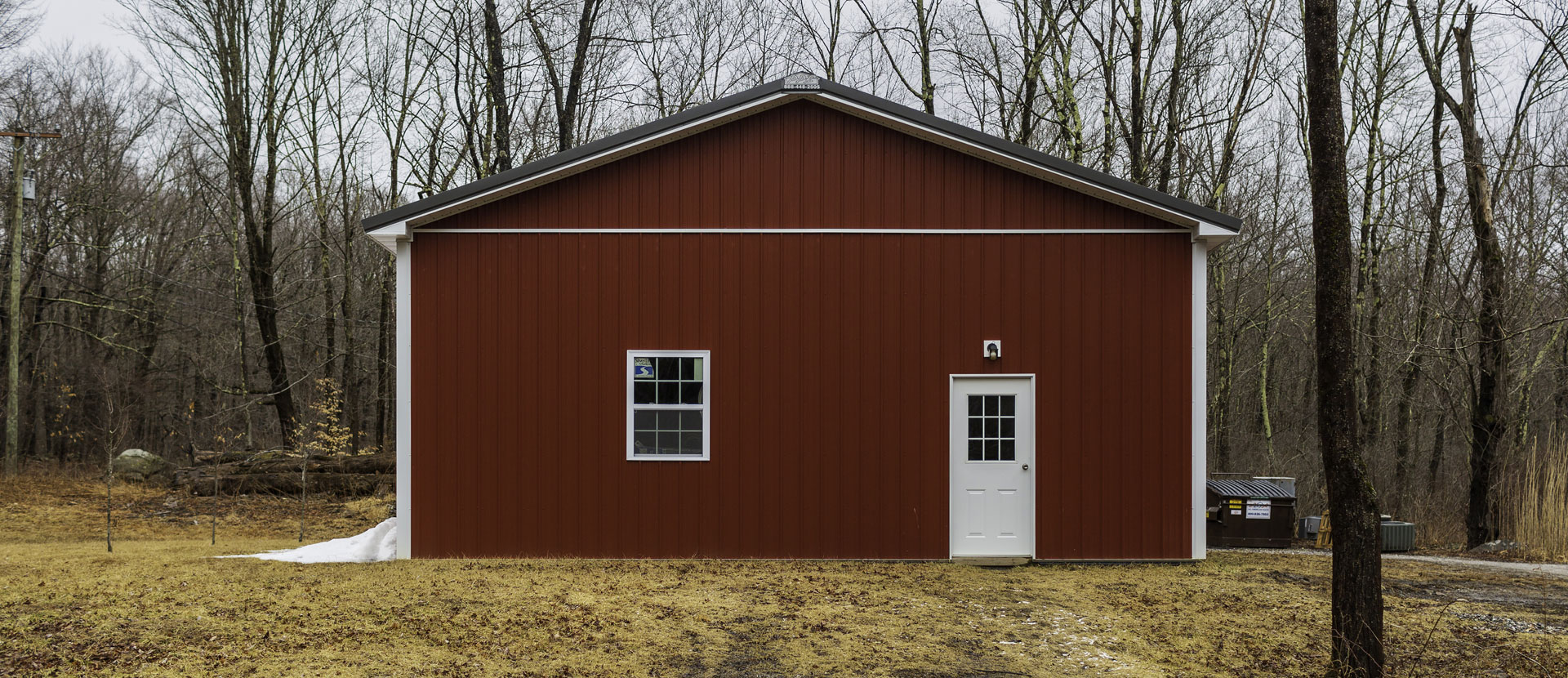 Connecticut architecture inspires Luke's final project
A trip to Connecticut laid the foundations for BA (Hons) Photography student, Luke Coxhead's final project.
7th June 2019
Art and design
Photography
A trip to Connecticut laid the foundations for BA (Hons) Photography student, Luke Coxhead's final project. We asked him why he became fascinated with the architecture in the area, and what else inspired his project.
How did you come to create a collection of Connecticut architecture for your final project?
When I visited America in 2018, I was fascinated by the houses that were dotted along the roadside. Each one was unique, built in different shapes, sizes and colours. A large majority of houses in Britain are very similar and a lot of streets contain identical houses. This left me wondering why so many of the houses in Connecticut were so vastly different in design. When I had the opportunity, I cycled around the area with my camera and photographed a few of the houses that caught my attention.
The idea of architectural uniqueness continued to interest me, so for my final project I decided to return to Connecticut to photograph and document the houses and other buildings I found interesting in the state.
Did anything else inspire you?
William Christenberry's photographs of Alabama architecture were a huge inspiration for my project. The way Christenberry composes his photographs was greatly influential and I often aimed to frame my photographs in a similar style. The work of Julie Blackmon, Greg Stimac and James Cannon was also a large influence.
What have you enjoyed most about your time at Solent?
When I was deciding which university to study at, I made my decision based on the facilities the university could provide. Of all the universities I visited, it was Solent's facilities I was most impressed by, especially the photographic darkrooms and reprographics suite. I used these facilities throughout my time at Solent and they were essential to my progression as a photographer.
What's next for you?
While working on my final project in Connecticut, I made a number of connections and plan on temporarily moving there to work with Exposure MG Studios, a media marketing company that has produced promotional material for clients in the music and real estate industry. I also did some photographic work for the New Milford Police Department while in the States and plan on returning to them to provide more images for their website and social media platforms.
Do you have any advice for anyone looking to study at Solent?
Solent gives you plenty of opportunity to be creative and expand on ideas. If you meet people from different courses, you have the opportunity to work on a variety of projects and you can find people to help you with yours.
See Luke's and other art, design and fashion projects at our Summer Shows