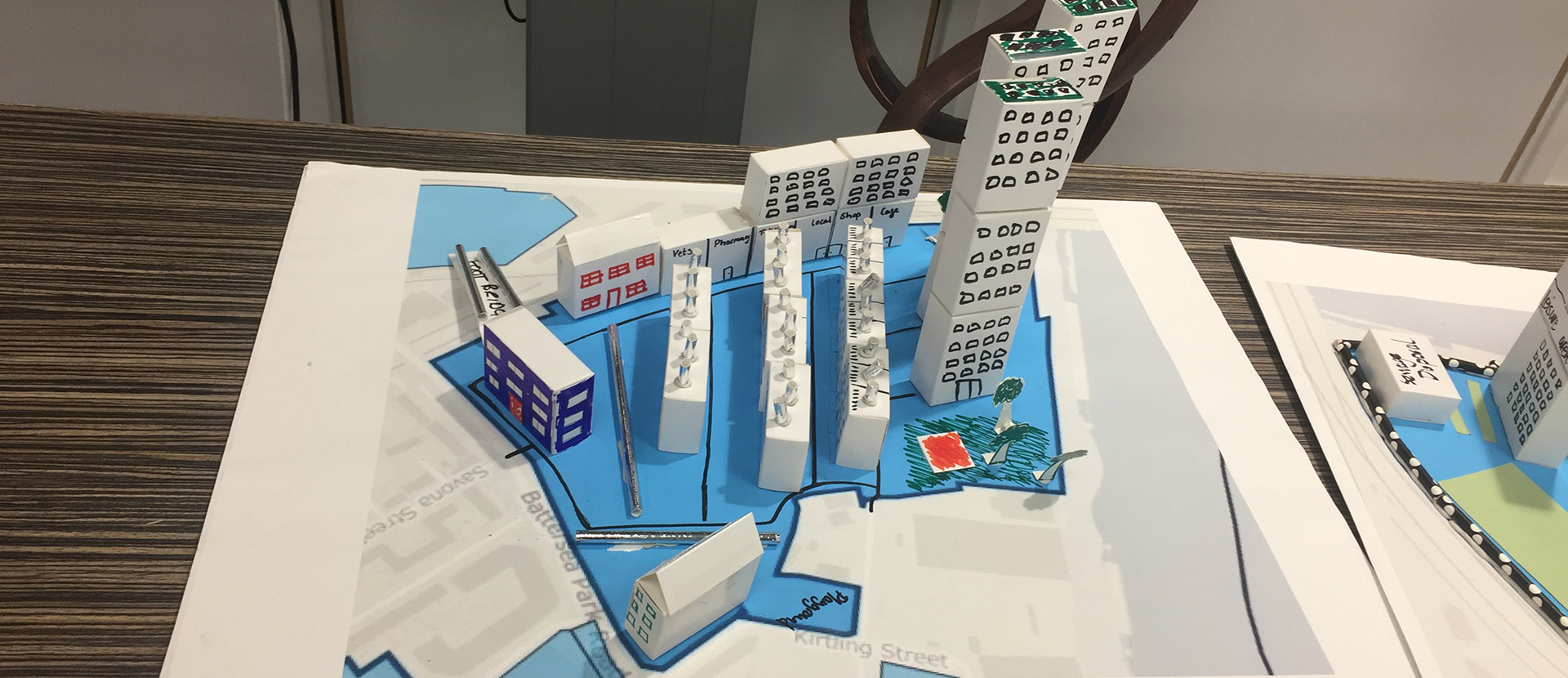 Construction Management students win CIOB Novus Regional Challenge
Students from BSc (Hons) Construction Management and BSc (Hons) International Construction, Design and Management recently took part in the Chartered Institute of Building (CIOB) Novus Challenge - with one team winning a place in the final in London on 6 March 2019. 
The students were given the challenge to design a sustainably built community on the side of the River Thames on a brownfield site. Using the materials provided, they were required to design the community ensuring that residents have easy access to a variety of amenities to meet their needs and avoid the urban desert phenomenon – all in under two hours.  
The students then presented their designs to a panel of experts from the CIOB. The presentations were judged on team work, creativity, knowledge/innovation, audience engagement and professionalism. The third part of the challenge included a knowledge test for each group through a quiz on construction and the built environment. 
The CIOB judged Destiny West, Craig Cummerson, Andrew Fender and Harry Parker (second year construction management team) as winners - they will now go on to compete in London on 6 March to represent Solent University. Jordan Celecia, final year Construction Management student, was also thrilled to win the outstanding student prize. 
Andrew Fender, who was on the winning team, told us, "It was a great experience being able to compete with other students within the construction industry. I'm elated that we've won the regional challenge and that we'll be representing Solent University in London. It highlights the importance of team work and utilising the strength of each individual within the team."
Dr Ramesh Marasini, course leader for BSc (Hons) Construction Management, said, "The CIOB Novus challenge helps students to work in a team and promotes healthy competition to bring out their best in a time constrained environment. It's been our privilege to organise this event at Solent for the last three years. I'm very proud to see outstanding sustainable community designs produced by the students, demonstrating their knowledge and skills in construction."
Dr Emmanuel Daniel, lecturer in construction management and Vice-Chair of the CIOB Southampton Hub said, "I was pleased to see how well the team engaged with the task and applied the knowledge gained from the construction management course at Solent to create innovative solutions."