Covid-19 response fund - see the projects supported so far
Since launching our Covid-19 response fund in May, we've received a number of donations to help provide support for our students, the community, and research. Find out more about some of the projects these donations have helped to fund.
24th July 2020
In May this year, we launched the Covid-19 Response Fund to help provide vital support to our students, local community, and research. We are pleased to announce that to date, over £19,000 has been raised.
Thank you to everyone who has donated. We have received donations from our staff, alumni and supporters, including Southampton Football Club. We can now share with you three projects which have been made possible with everyone's support.
Over the coming months, we look forward to sharing more information about these and other projects we're funding, highlighting the impact donations are making.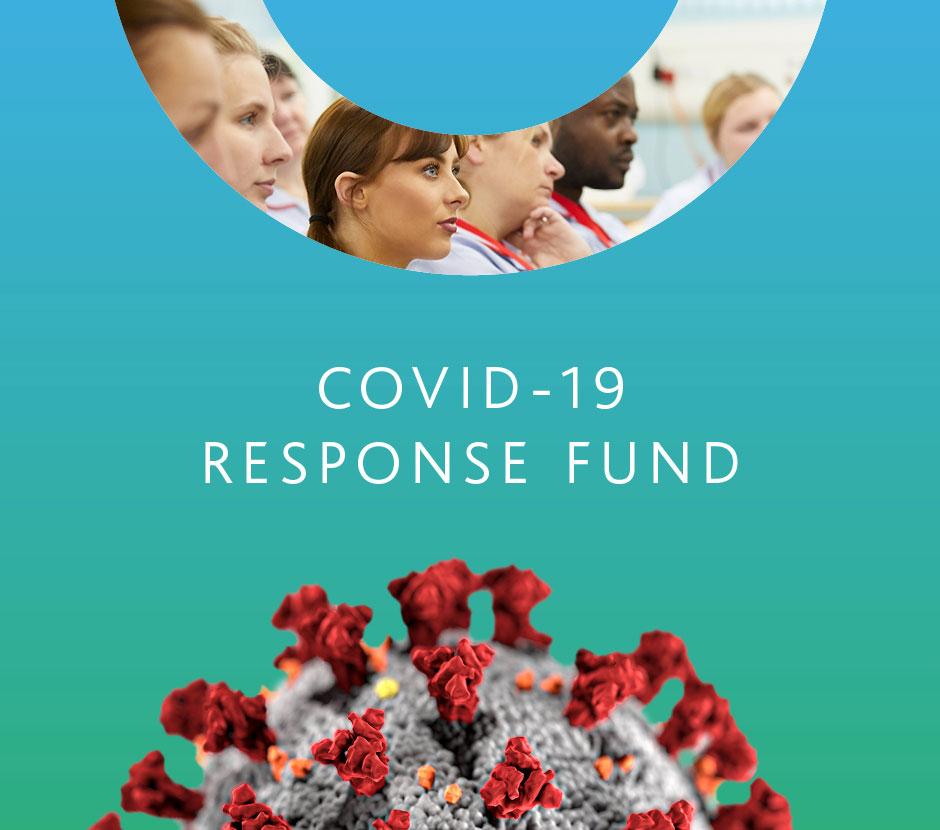 Supporting students
The University is continuing to support students who need help through its existing hardship funds, which have been extended in light of the pandemic. We will ensure this support remains available as long as it is needed. However, with your help, we have been able to do more. 
Providing homes over the summer for care leavers and estranged students
Donations to the Covid-19 Response Fund are already funding bursaries for care leavers and estranged students that cover the cost of accommodation. These students are unable to go home over the summer.
We are now able to further support students. One second-year bursary recipient shares the impact of receiving this vital support, saying: "I have been out of work for some time and my situation has very recently become desperate. I have been attempting to find work for the summer to cover these costs but with the ongoing pandemic, this effort has been fruitless. This bursary will support me for the remainder of the summer and will also secure my next year's accommodation so I can continue my studies at Solent. I just want to say how grateful I am for the support. Thank you so much."
Supporting the community
Solent University prides itself on engaging with and being part of our local community.  As a result, our response to the pandemic has been to reach out a helping hand to those in our community in most need. With your donations, we have been able to support more.
Understanding the impact of helping vulnerable young people express how they are feeling during the Covid-19 crisis
Donations are already funding the evaluation of an art collaboration between Solent University's art gallery and Southampton City Council.
Art To Go, which took place throughout May and June, provided pizza boxes packed full of art materials and creative ideas to local young people across the city to help them express how they are feeling during the Covid-19 pandemic. The Art to Go project reached over 500 young people in the city during lockdown, working with Southampton City Council, Southampton City Council Violence Reduction Unit, No Limits, West Itchen Community Trust, and local schools.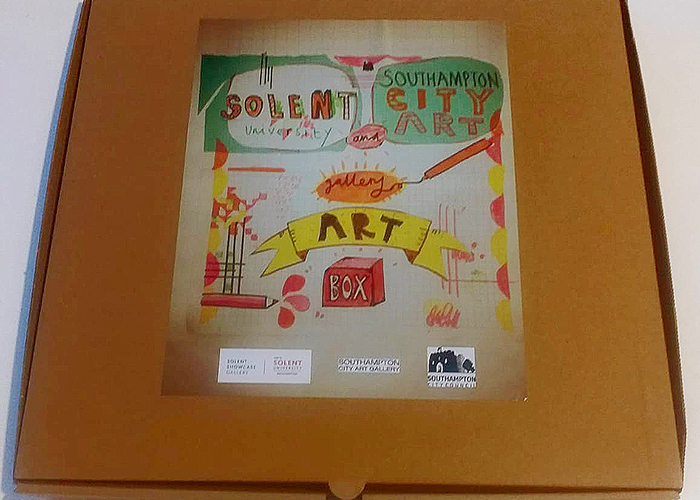 The University is evaluating the impact of this project, particularly within the SO14 area and deprived neighbourhoods across the city.
"This evaluation will allow us to share findings with the organisations involved to inform future practice and to better understand the value of working across multiple partnerships to reach marginalised groups." Kate Maple, Solent Showcase Gallery Curator
Supporting research
Research at Solent University is designed to have an impact in the real world and to benefit the local communities we are here to serve. Donations to the Covid-19 Response Fund are already making a difference in an important area of research.
The effect of lockdown and social distancing on children's physical activity
Dr Philippa Velija (Solent University) and Dr Georgia Allen (Northumbria University) are researching how and why parents of pre-school children 'choose' different forms of physical activity during and after the stay home/stay alert period. Their work aims to understand how inequalities, both material and digital, impact on the choices made by parents about physical activity prior to and during the 'stay home/stay alert' and now prolonged social distancing period.
How to donate
There's still time for you to make a difference and support our students, local community, and research.
If you are in a position to help, a gift to this vital appeal, no matter how small, enhances the response we offer to those affected by the coronavirus.