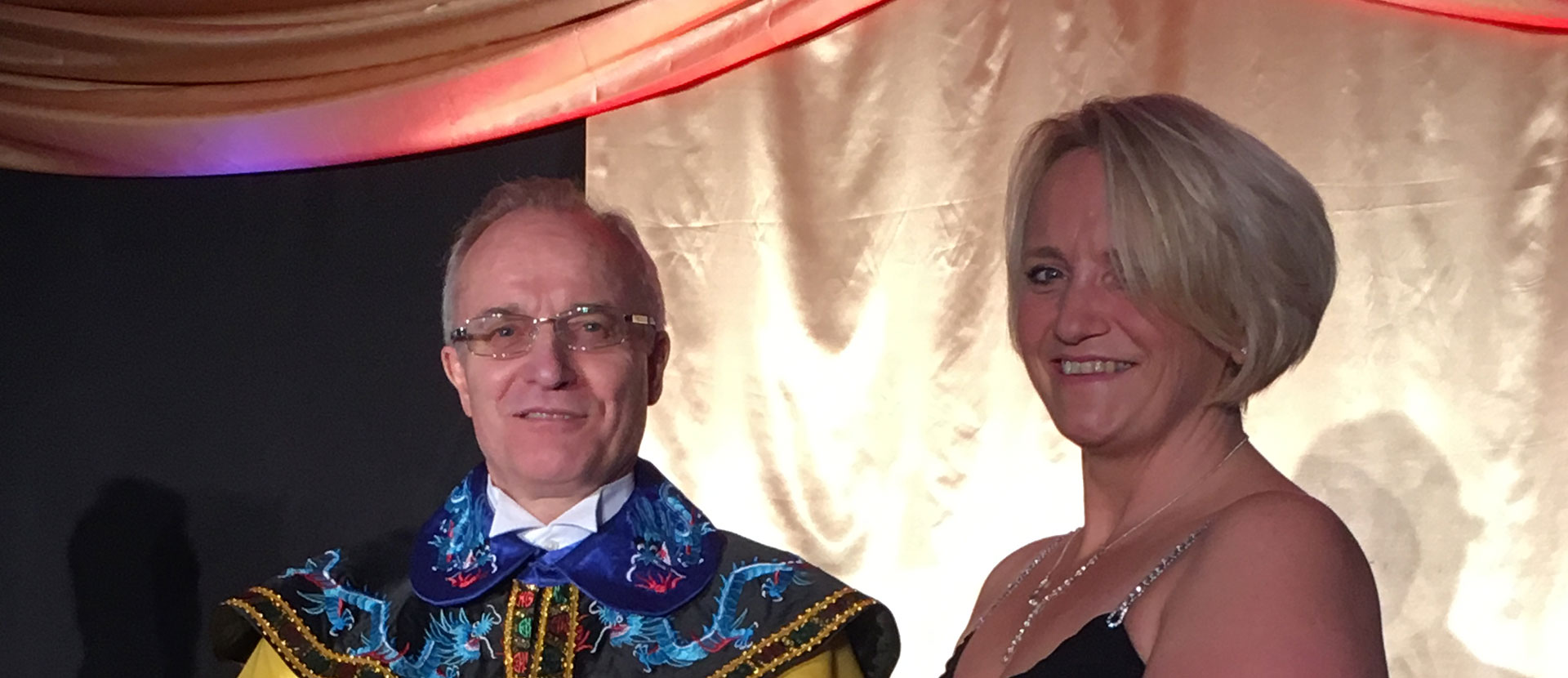 Designing for health and wellbeing - Chrissie's determination to succeed is rewarded
Southampton Solent University has long been a supporter of Unity 101, the South's Asian and ethnic radio station. The station celebrated 12 years of broadcast this month, and held their annual awards ceremony for those involved with the station.
At this year's ceremony, Chrissie Reece, a final year BA (Hons) Interior Design student, was awarded for overcoming adversity during her studies and the work she does for designing for health and wellbeing. Chrissie was given this recognition for her time and effort given towards the community and her dedication to use design to benefit others.
Being on the interior design course has enabled Chrissie to develop skills far beyond those she picked up in the lecture halls or studios. For her, it hasn't been about the software you learn, or the regulations, codes of practice and technical knowhow you need to be familiar with. It's about learning to value yourself, trusting your abilities, and giving your best - making every opportunity count.
"Sometimes it's difficult, or rather a complete nightmare, to juggle work, family and study commitments. But actually, it's the juggling that gives me purpose and it's this that's allowing me to succeed. I'm grateful for those fleeting solitary moments of stillness, but I'm thriving on being busy. Remarkably I have found direction, motivation and determination that I didn't know I possessed," says Chrissie.
She has learned so much about other people's needs over the years, never really considering her own, and putting other people in the community first. To be truly happy Chrissie confided that she is always going to need to be doing good and assisting in making the lives of others better. She believes being an interior designer means she can implement changes to buildings and interpret new spaces that will have a lasting, positive effect on the lives of many. This is something she is currently doing for her final year project in the subject of designing for wellness. Chrissie knows what she wants to progress onto and is determined to work in designing for people with special needs, her final project is an opportunity to explore a whole range of aspects where designing for health and wellbeing can be achieved.  
Discussing how she felt on receiving the award, Chrissie says, "I was excited to hear I had been nominated for an award, but it came as a complete surprise to find out I had won. I've dedicated a lot of time, effort and commitment to my studies, which has not always come easily. Personal insecurities can be hard to overcome and receiving any recognition helps to build one's confidence, but receiving the Unity 101 award was truly unexpected and has been an incredible experience. I hope to build on my recent academic achievement, striving for a first class honours. As the workload intensifies towards the end of my degree I hope the successes I have achieved already at Solent will keep me motivated for that final push".