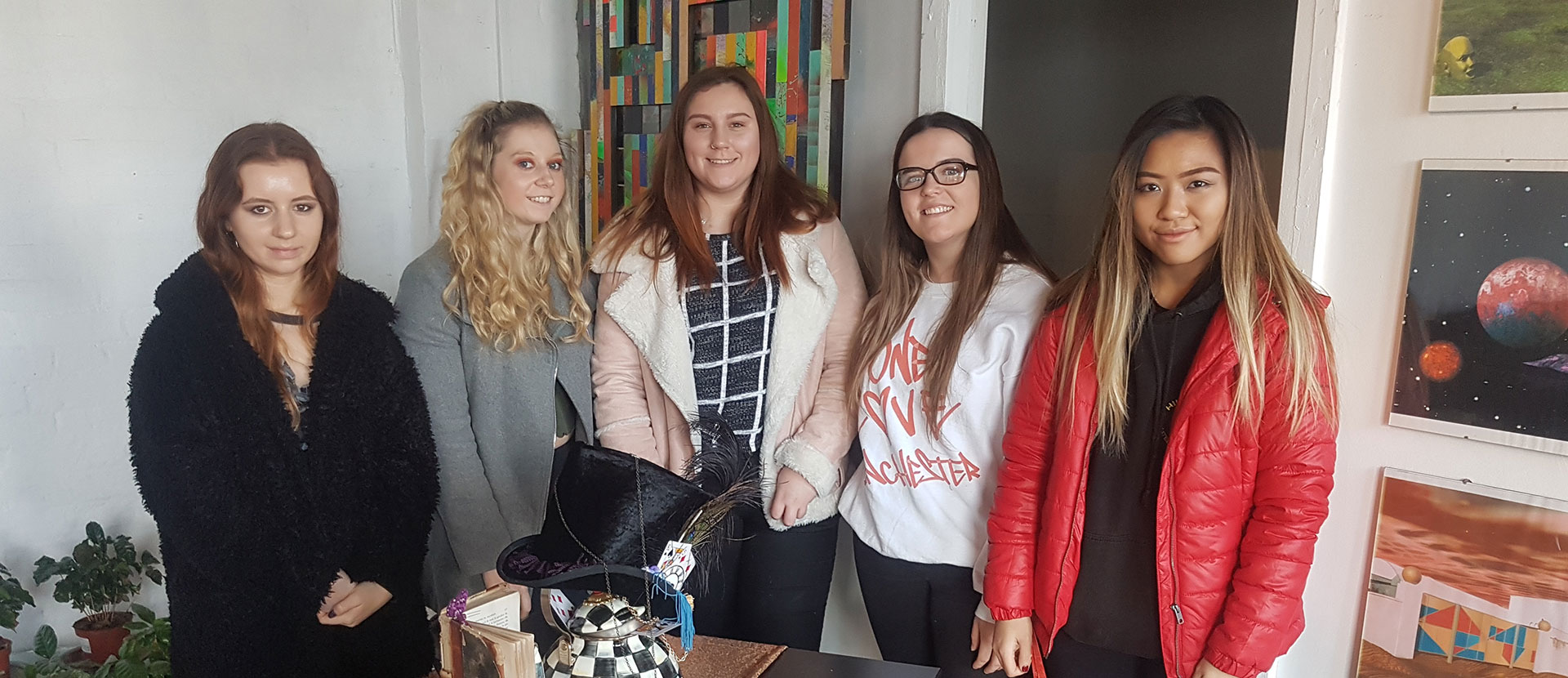 Events students get hands on during industry visit
Every year students from the BA (Hons) Event Management and BA (Hons) Festival Management degrees have the opportunity to go on trips to support their learning. Most recently they had the chance to visit one of the biggest events theming companies in the UK. 
Theme Traders is a creative event production company created by David Jamilly (The Secret Millionaire) when he and his sister began by creating props for children's parties – the business has grown ever since. 
Together they expanded their business throughout London and the UK where they now have around 40 full-time staff. The company has grown and evolved dramatically over this time and now host some of the most creative and innovative events in the UK, from private parties to local and national events - this year they'll be collaborating on Bestival.
David is a good friend of ours and he supports the work we do here at Solent to allow our students to gain industry experience, giving them the essential commercial, practical and creative skills to progress their career in events and festivals management after they graduate.
To learn more about the business, the students were shown around the various warehouses and studios where they listened to a member of each team explain what goes into the process of creating the different types of events. But, it wasn't all easy going for our students! They were challenged to do a task relating to the area of the business they were interested in. The task included: getting their hands dirty and painting props; creating a themed a table in the event production room, and designing their own events and presenting their idea to the group and the Theme Traders experts.
The trip was well received with students enthusing about future career paths and ideas. Natasha Lippold, said of the day, "I've been to Theme Traders three times in my four years at Solent and this year's trip was the best yet! We were given fantastic opportunities to get involved with the company's props through set tasks. We got to paint, arrange and design props to a set theme, as well as being shown around their offices, warehouse and design studios. A brilliant day and a great insight into the possibilities that the event industry can offer."
Over the last two years two of our events management students have got jobs at Theme Traders as a result of our valuable relationship. So, who knows where your Solent journey will take you when you join us in the autumn. Next year, this could be you!