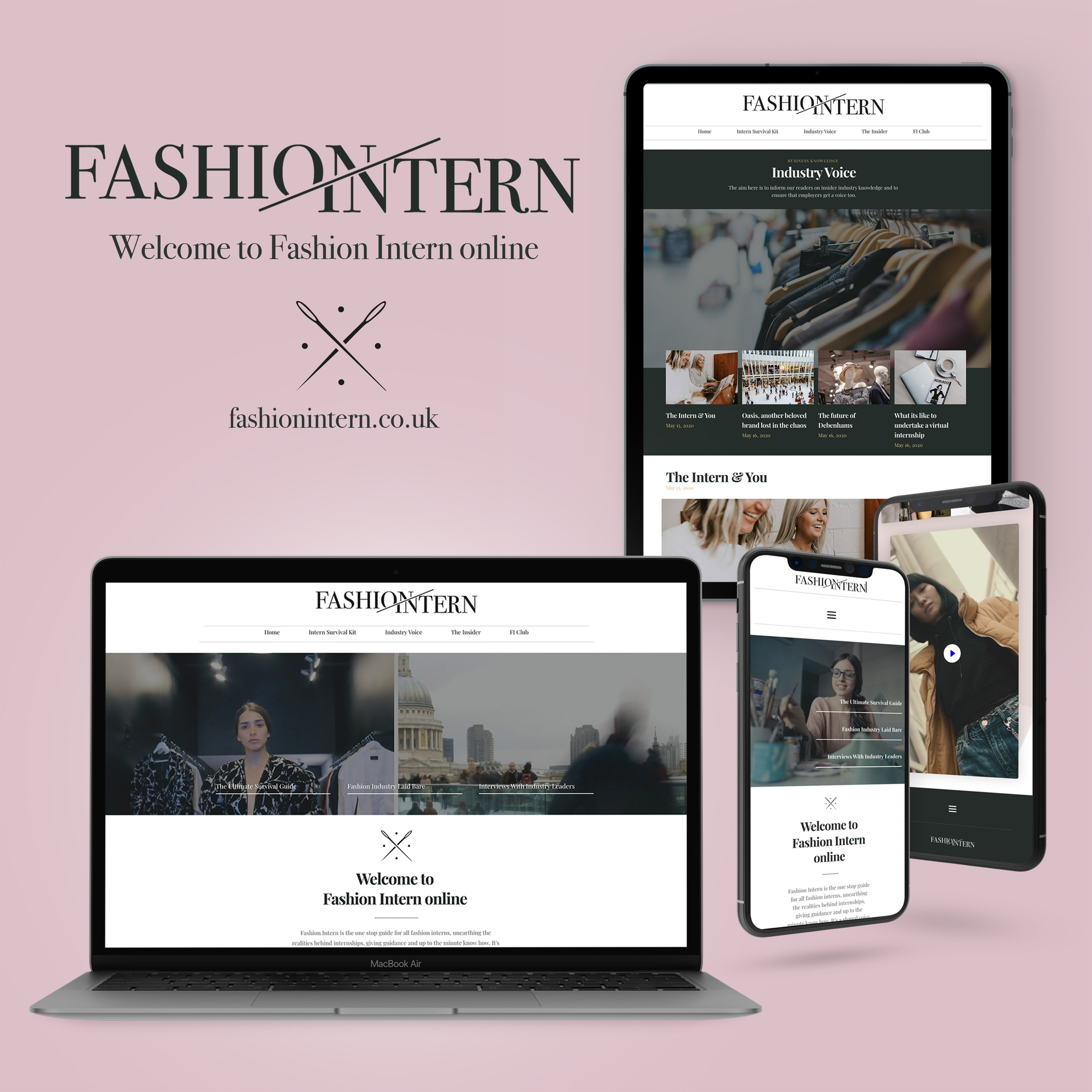 Fashion media students shortlisted for GFW awards – meet Emily-Rose
Solent University is thrilled to announce that four BA (Hons) Fashion Media students have been shortlisted for the highly prestigious Graduate Fashion Week (GFW) Awards.
17th June 2020
Throughout the week we are introducing you to each student shortlisted, and showcasing their work. Today we meet Emily-Rose Peck, 21, who previously studied at Brighton, Hove & Sussex Sixth Form College and was shortlisted in the 'New Media' category for her final major project 'Fashion Intern Online'. We caught up with her to find out more.
Hi Emily-Rose, tell us a bit about your final major project
More so than ever before there is need for an informative voice bridging the gap between students, graduates and industry helping to navigate through this uncertain time. At its core, my final major project Fashion Intern Online aims to be the go-to intern hub bringing together a community of fashion's future.
The hub focusses on key pillars such as an intern survival kit, industry intel, insight knowledge and FI Club. From podcasts to advice columns, the online platform aims to be an incredible resource for mentorship and advice for those entering the notoriously competitive industry. Fashion Intern brings a personable service through easily digestible, informative content under one roof. It is a collaboration of the whole industry and is the go-to place for career advice.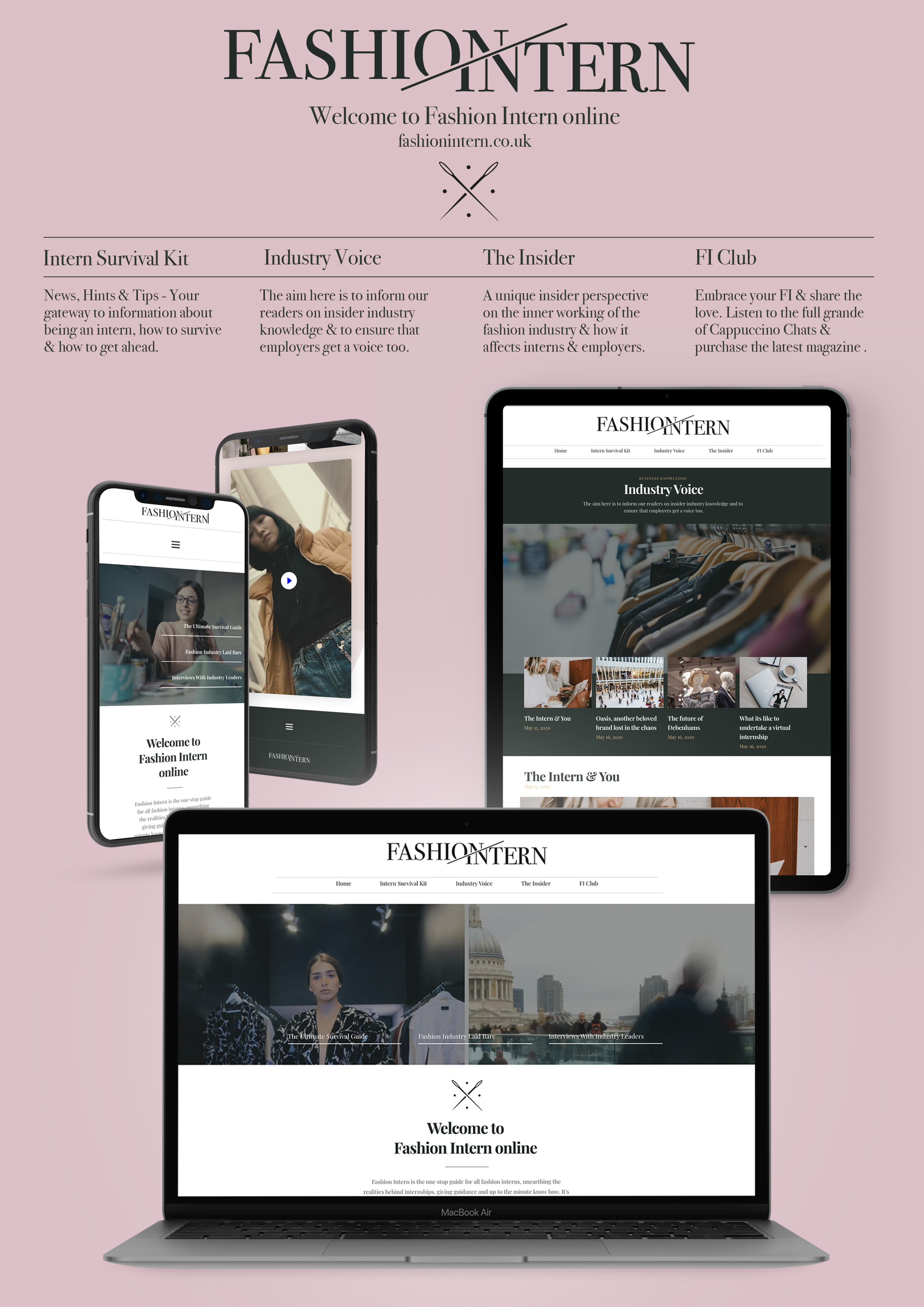 How did you feel when you found out you were shortlisted?
When I found out that Fashion Intern had been shortlisted I was so happy and proud. To be honest with you, I have never had much luck in competitions before so this was such an incredible surprise and to receive that kind of recognition from such a respected brand like GFW was indescribable.
Fashion Intern has been my passion project and love for over a year now and this experience has shown me how hard work and dedication can get you places. It's a collaboration and shared voice between students and the fashion industry, and I've spoken to so many talented creators and industry professionals so it's therefore one big celebration for everyone involved too. 
I am so grateful for this opportunity and the platform to showcase my work.
What have you enjoyed most about your time at Solent?
My three years at Solent have been a rollercoaster of a ride and I have met so many amazing people along the way. Of course I have loved studying Fashion Media and being part of such a talented group of girls. My favourite memory though, was joining the sailing society in my final year. I wish I had done this sooner as I can safely say I had the best year and met my friends for life. I also learnt a new skill.
What are your future career plans?
Any job where I can use my journalist, investigative and PR skills would be ideal for me, so I am currently looking for something in that field of work. The world really is my oyster and I am so excited to get out there and utilise the skills I have gained whilst at Solent.