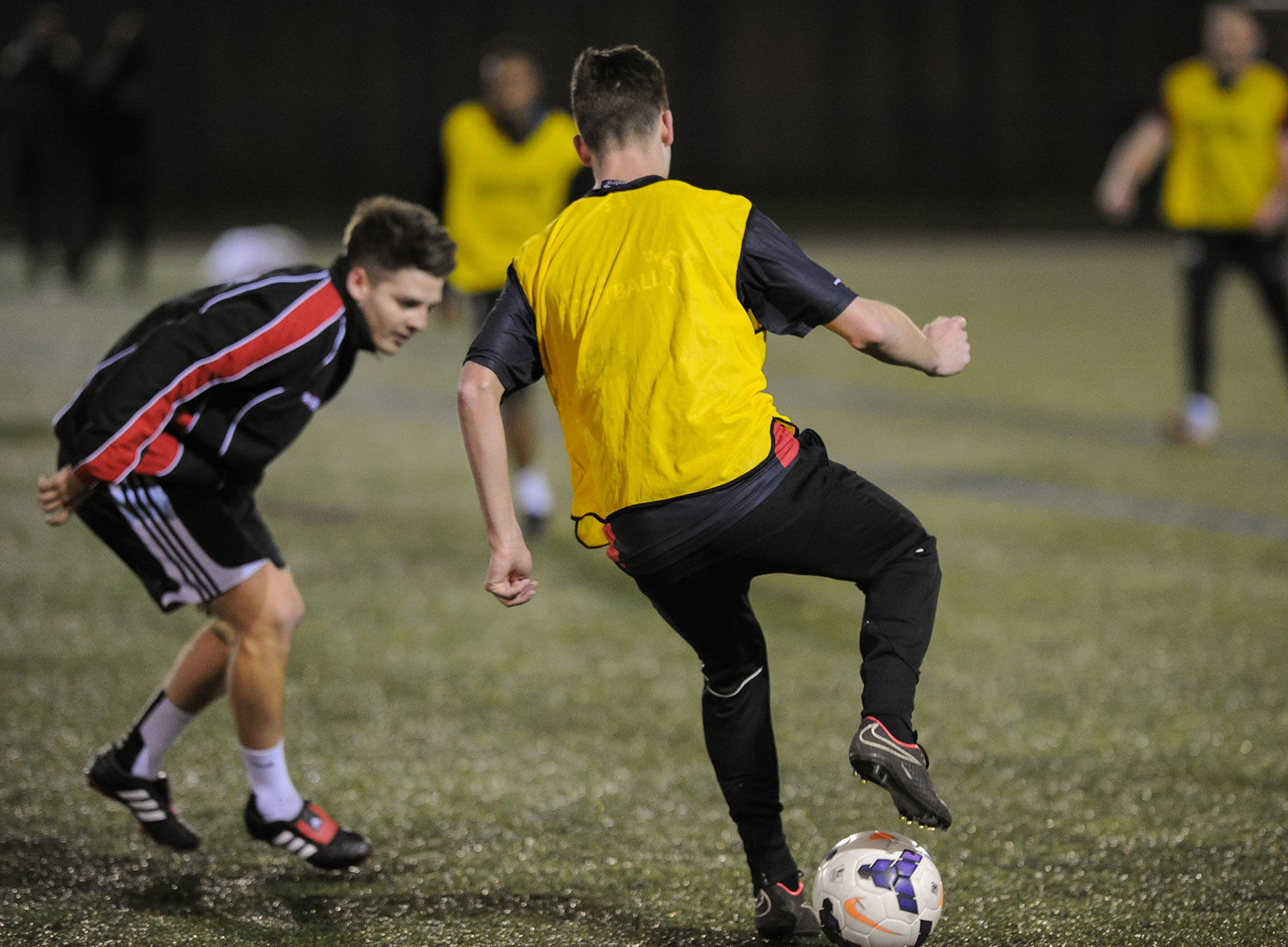 Football programmes news update
Catch up with the latest news from Solent's football and football and business studies programmes.
21st October 2016
New students get off to a Premier League start
Solent University's BA (Hons) Football Studies and BA (Hons) Football Studies and Business students were thrust straight into the heart of the action during their induction to their degree courses this week.
More than 100 first year students visited Southampton FC where club staff talked to them about employment opportunities. Given the University's excellent track record of supplying well-qualified staff to Premier League clubs, Southampton were keen to try and recruit the best of the bunch, offering employment to suitably qualified coaches that would fit alongside their academic studies. Additionally, the students were given all-access tours of the club's state-of-the-art St Mary's Stadium.
Head of Subject, Dr Richard Elliott, said of the visit: "This is a fantastic opportunity for our new students. Not only do they get to see and hear about the inner workings of a Premier League football club, they are also presented with the opportunity to secure employment before they even set foot in a lecture theatre. This clearly speaks volumes about our relationship with Southampton FC and our reputation in the professional game more broadly."
Solent football student gets 'A' grade from UEFA
BA (Hons) Football Studies student, Ejdin Djonlic, has just completed the ultimate in football coaching qualifications - the UEFA 'A' Licence. At the age of 21, he becomes the youngest coach in modern history to achieve the award. Ejdin qualified with coaches from Germany, Austria, The Netherlands, Switzerland, Croatia and Serbia.