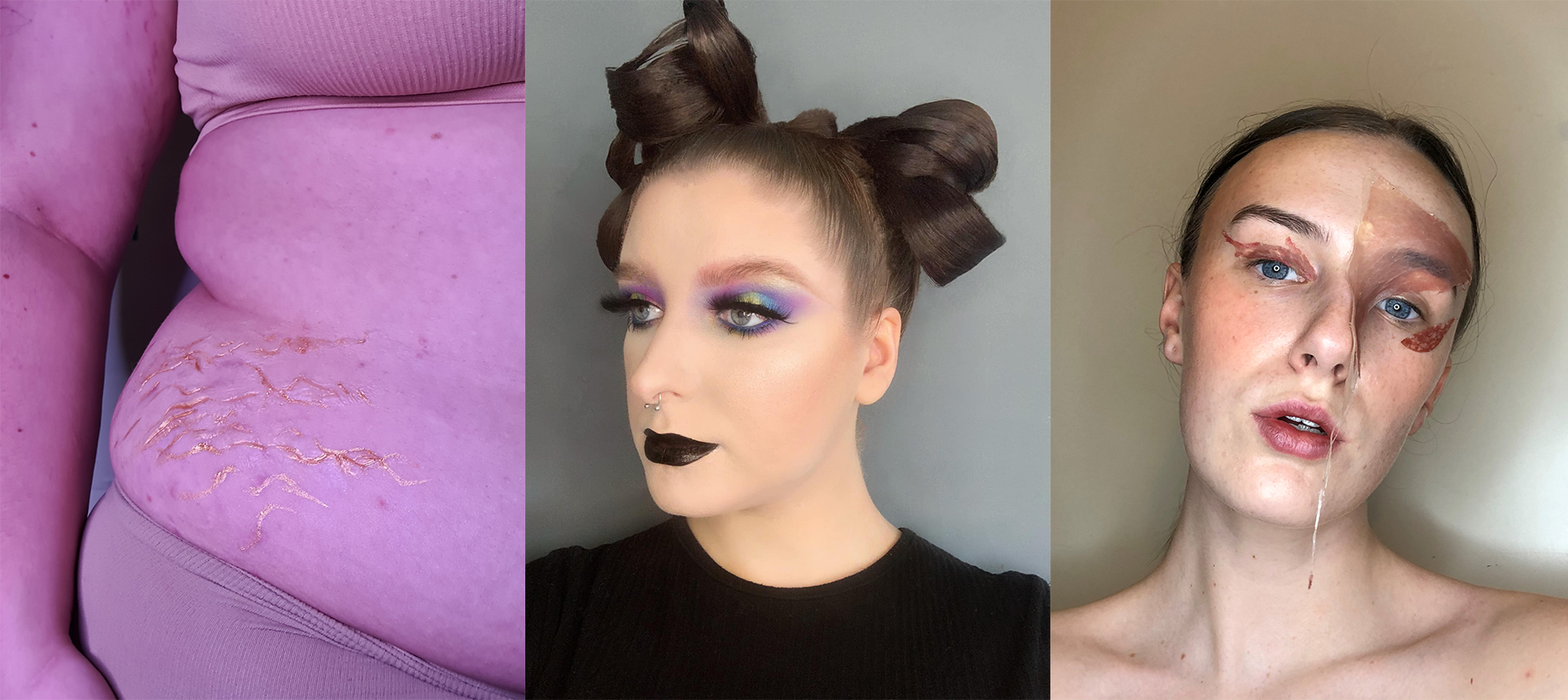 Three students from BA (Hons) Make-up and Hair Design have recently been crowned winners of the 2021 FRONT competition.
5th May 2021
The annual FRONT competition enables students from BA (Hons) Make-up and Hair Design and BA (Hons) Prosthetics and Special Effects Design to showcase their skills whilst pushing boundaries and challenging the body through make-up and hair design. This year's event was run virtually and centred around the theme 'Raw'.
Three overall winners were announced in three categories including: Sophie White (Fashion and Editorial Beauty category), Jade Curtis (Structural Hair category) and Raven Mckenzie-Jell (Radical Bodies category).
Runners-up also included Chiara Nightingill and Ellie Waters (Fashion and Editorial Beauty category), Gabrielle Luen (Structural Hair category), Emilie Rød (Radical Bodies category), Inês Costa and Poppy Mathias-ball (Radical Bodies category).
We caught up with the overall three winners to find out more about the looks they created, how it felt to win, and what they are planning for the future: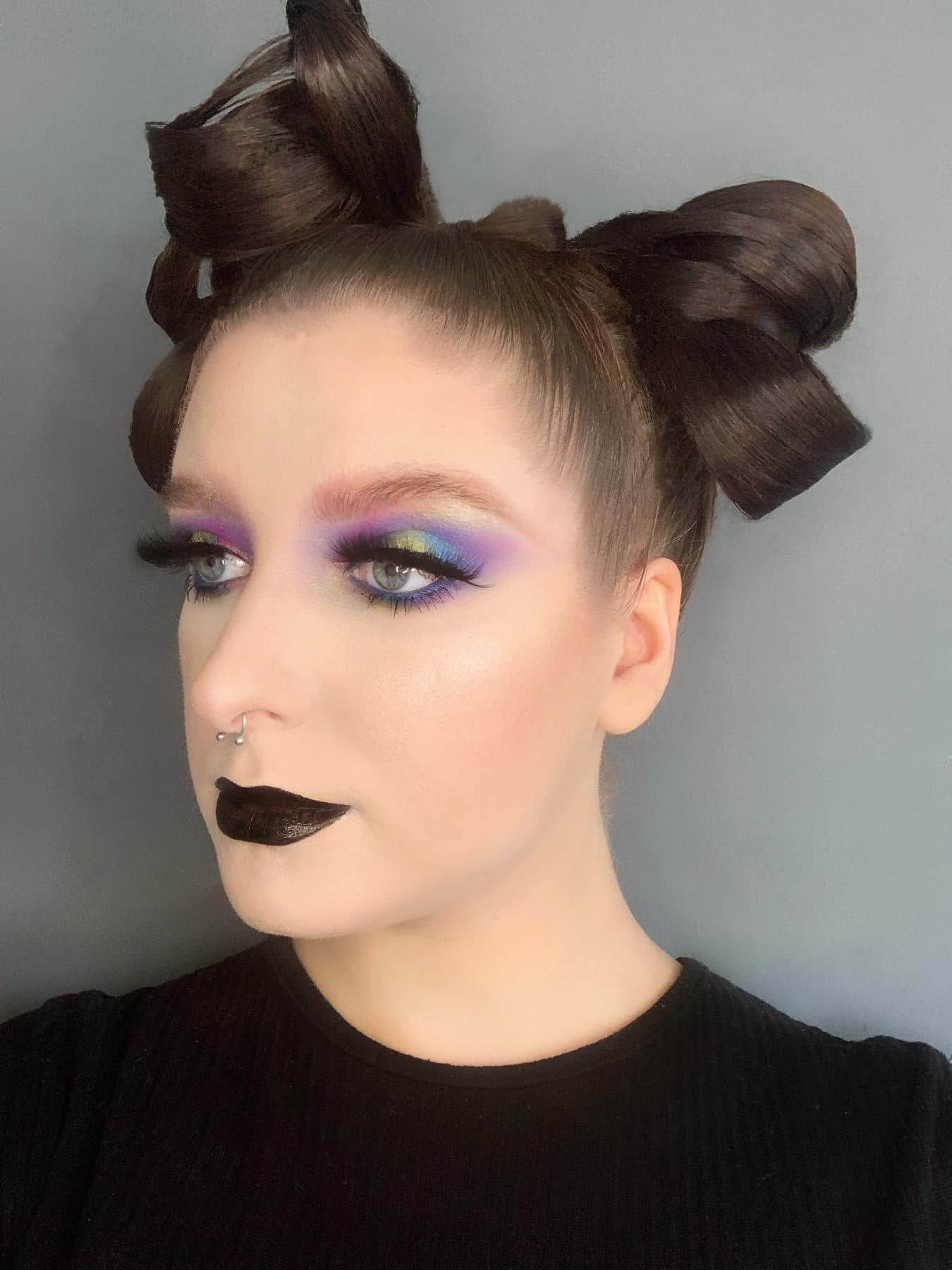 Hi everyone, huge congratulations on your wins! Please can you tell us about the looks you created for the competition?
Raven: The look I created was inspired by skin imperfections, mainly focusing on stretch marks and scars. The gold lines I used reference the Japanese pottery technique called 'Kintsugi', this is when you fix a broken pot with a golden or metallic material which creates lines in the vase where the cracks once were. Kintsugi is about embracing imperfections and celebrating what makes us unique, my piece does the same as it is about celebrating our insecurities with gold lines decorating the body, like how stretch mark scars decorate our skin.
Sophie: When I first looked at the word 'Raw' I immediately thought of raw cooking ingredients such as meat. However, to inform my look I decided to look up the dictionary definition of the word. Two definitions came up, one of which supported my thoughts of raw meat and the other as a red and painful part of the body. After being inspired by the artist @makeupbrutilism on Instagram I decided to create a look involving the use of raw meats.
Jade: The look I created was based around a technique I had previously tried during a hairdressing course at college. The technique is very simple and involves hair spraying thin sections of hair and then using straighteners to lock and harden the hair into a mailable state. This way, the hair stays in the form you have created and can be pulled and twisted about to your heart's content. For the make-up I wanted to produce a cohesive look that made sense and elevated the hair design, and in keeping with the RAW theme, this editorial oil slick look evolved.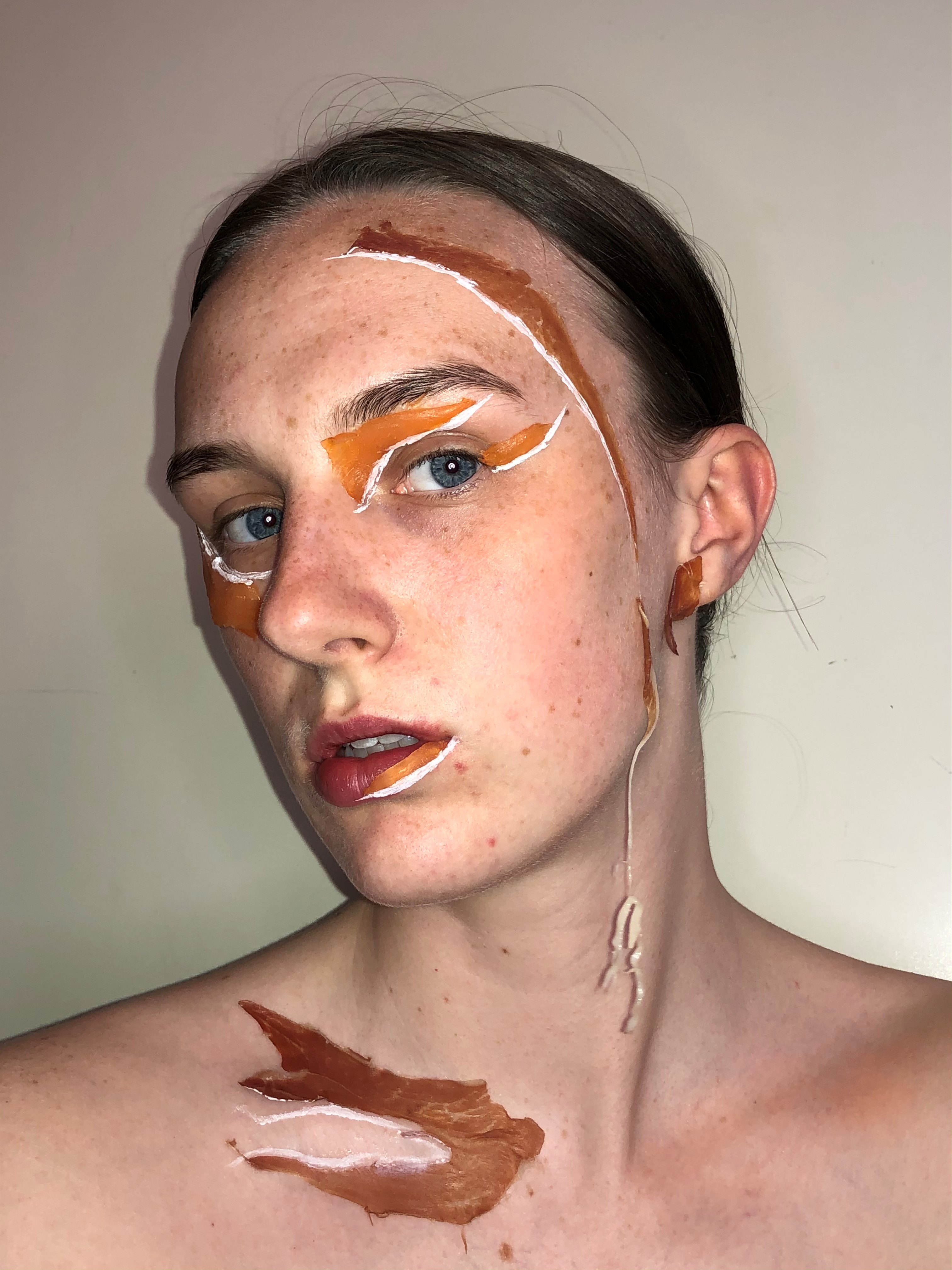 How did it feel to win in your category?
Raven: I competed in the FRONT competition last year and had so much fun, even though I didn't place - it was so inspiring to be working in a room with other talented artists. This year I wanted to push myself further; I saw how artists last year included the whole body into their designs and was inspired to elevate my look this year. It was amazing to see my hard work pay off and win the competition, I am proud of my design and what it represents.
Sophie: It felt amazing when I heard my name as the winner. I was so surprised as all the other finalists looks were so good. I am so thankful for this opportunity let alone winning it.
Jade: Leading up to the announcement of the winner I had all my fingers crossed and may have paused on breathing for a moment, so when I heard my name my arms flew into the air, I had a little scream of excitement and almost a little happy dance. It was an amazing feeling; I still can't get over the fact my name was called!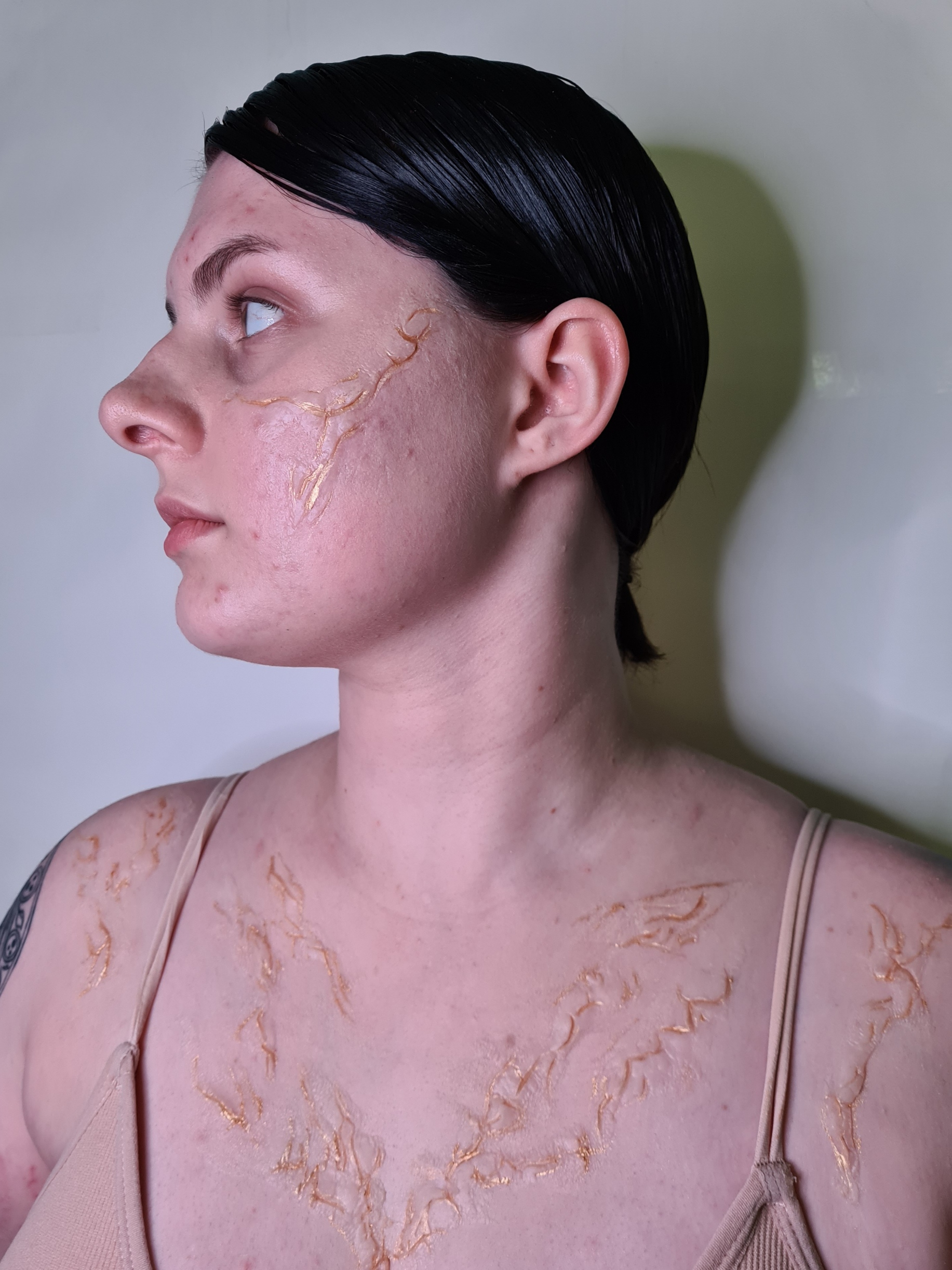 What are your future career plans, and how do you feel Solent is helping you prepare for this?
Raven: In the future I want to get experience in many different areas of the fashion, film, and beauty industries, but my long-term goal is to become a creative director and see my projects come to life. Solent has given me opportunities to work on my leadership skills through working within GUNK collective.
Sophie: In the future I'm looking to go into either fashion and editorial or TV and film. However, I am going to see where my university journey takes me based on what I find I enjoy the most. 
Jade: I have always had big hopes and dreams and attending university will always be a main event for me, it couldn't have come at a more perfect time in my life. I felt stumped creatively and needed that extra push to get me ready for industry. I can see myself having my own business in the future, but while I'm still young I want to continue learning and evolving my own personal creative style and apply that to all the appropriate industries available.