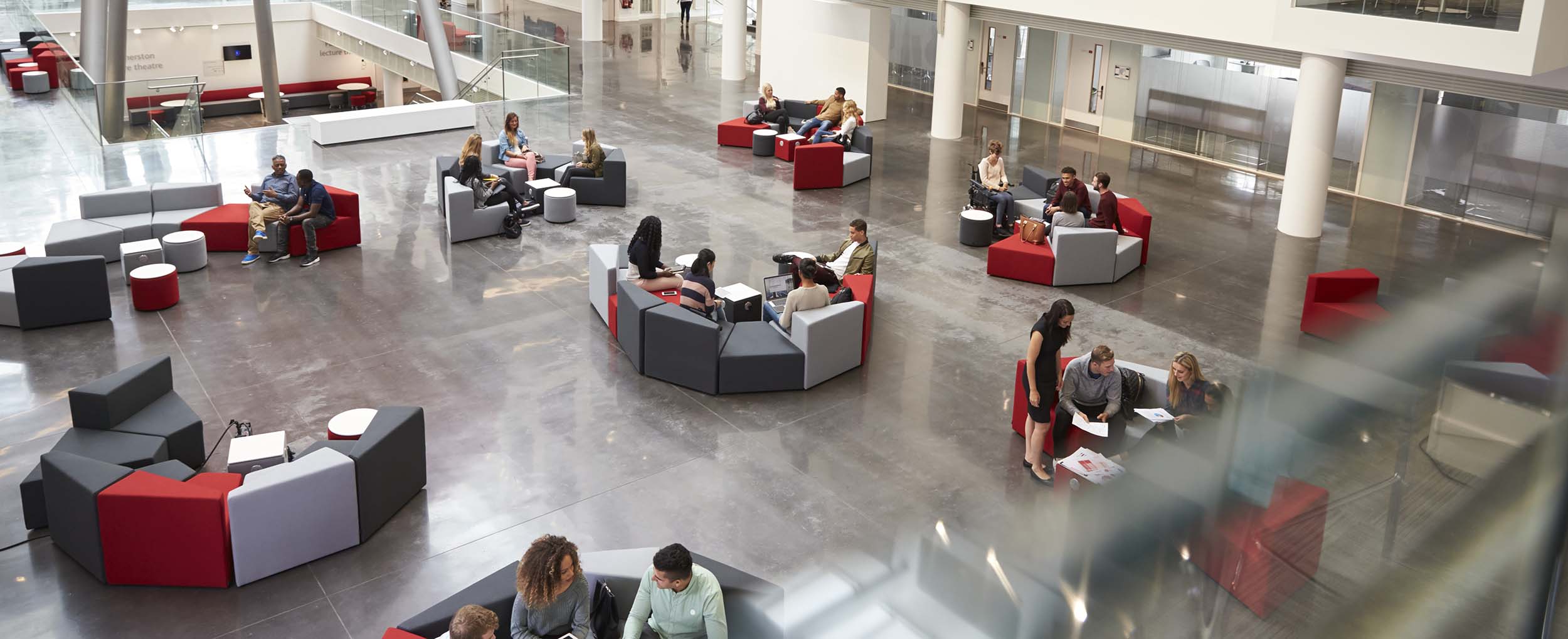 Funding confirmed for 2018/19 EU students
EU student funding confirmed
21st April 2017
The Government has announced today (21 April) that new European Union students will continue to remain eligible for financial support in the academic year 2018/19.
Those applying to study for undergraduate, master's, and postgraduate course at an English university will have access to student loans and grants, even if the course finishes after the UK leaves the EU.
"We are really pleased to hear the news that EU students wanting to study in England will continue to have access to funding," says Professor Graham Baldwin, Solent's Vice-Chancellor.
"We know that funding has been a concern for EU students, and the commitment from the Government that funding will continue even once the UK has left the EU is very reassuring.
"Our international strategy is one of our key priorities, and we will continue to work with the sector to give advice, seek assurances and influence future policy to ensure that UK universities continue to be the best in the world."
You can see the full statement from the Government on their website.
Pam Tatlow, Chief Executive of MillionPlus, the Association for Modern Universities, says: "We welcome the government's confirmation that EU students starting courses in the 2018/19 academic year will be eligible for loans for the duration of their course. 
"With the Brexit negotiations scheduled to conclude in 2019 and a transition arrangement likely to be in place after that point, we would have liked to see the government give the same assurances to those students starting courses in 2019/20 as well.
"Looking ahead it will be important for the next government to demonstrate that Britain remains an open and attractive proposition for EU students."
Alistair Jarvis, Deputy Chief Executive of Universities UK, adds: "We welcome this announcement, which provides much needed clarity for EU students applying to start courses at English universities in the 2018–19 academic year. The university sector has made clear to government the urgent need to address this issue, as universities have already begun to receive enquiries from prospective students for the 2018–19 intake.
"It is good to see that the government has recognised the value of EU students and guaranteed their access to financial support and home fee status across undergraduate and postgraduate levels.
"Students from EU countries can now apply for places on undergraduate courses starting in autumn 2018 with the confidence that they will not have to pay up-front tuition fees and will remain eligible to receive government-backed loans to cover their tuition fee for the duration of their courses. This announcement also means that EU students commencing courses in autumn 2018 will continue to pay the same tuition fees as UK students for the full duration of their courses, even those years past the point the UK exits the EU.
"Moving forward, we need to see a new post-Brexit immigration policy that encourages all international students to choose to study in the UK coupled with welcoming messages from Government, recognising their hugely positive social and economic impact on the UK."​