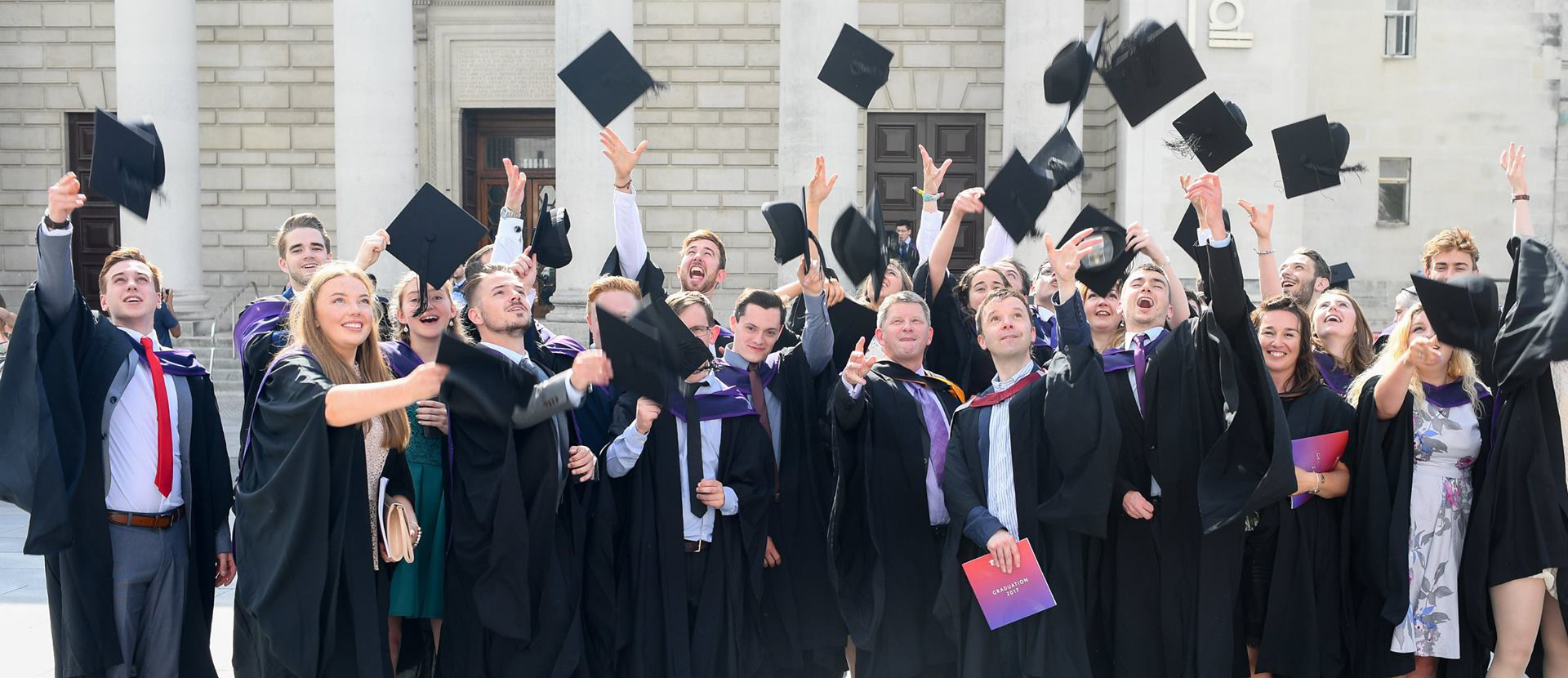 Gearing up for graduation
The O2 Guildhall will be a hub of excitement this month as over 2,500 students get ready to graduate with degrees and professional qualifications from Solent University.
4th July 2018
Ten ceremonies over five days from 9-13 July will showcase the latest graduate talent - ranging from sport science to illustration, fashion to yacht-design, and business management to TV and film production.
Looking forward to the week's ceremonies, Vice-Chancellor of Solent, Professor Graham Baldwin says: "Graduation is the highlight of our academic year, providing an opportunity for us to celebrate the skills, achievements and future success of our students.
"I am proud to be the Vice-Chancellor of such a dynamic, diverse and inspirational University that produces work-ready graduates; and of our excellent facilities and academic expertise that help give our talented students the opportunity to excel in their studies and their chosen careers."
Solent University Chancellor, Admiral The Right Honourable Lord West of Spithead, and the Chair of the Board of Governors, Phil Cotton, will preside over the University's graduation ceremonies.
Graduates will also be able to share their experience with any friends and relatives unable to attend the ceremony via a live webcast.
The University will be presenting honorary degrees to academics and professionals who have made an outstanding contribution in their field of expertise. This year's recipients are:
Ateh Jewel (Doctor of Media)
Nisha Haq (Master of Arts)
Mark Sanger (Doctor of Arts)
Ian Hughes (Doctor of Technology)
Jason Ker (Doctor of Maritime Studies)
Captain Kevin Oprey (Doctor of Maritime Studies)
Linton Kwesi Johnson (Doctor of Letters)
Robert Gorman (Doctor of Business)
Paul Sinton-Hewitt (Doctor of Sport)
John Wilson (Doctor of Arts)
Sean Yazbeck (Doctor of Business)
Paul Griffiths (Doctor of Business)
Professor David Ferry RE (Doctor of Arts)
Holly Johnson (Doctor of Arts)
Richard Woods (Master of Arts)
Shelley Alexander (Doctor of Sport)