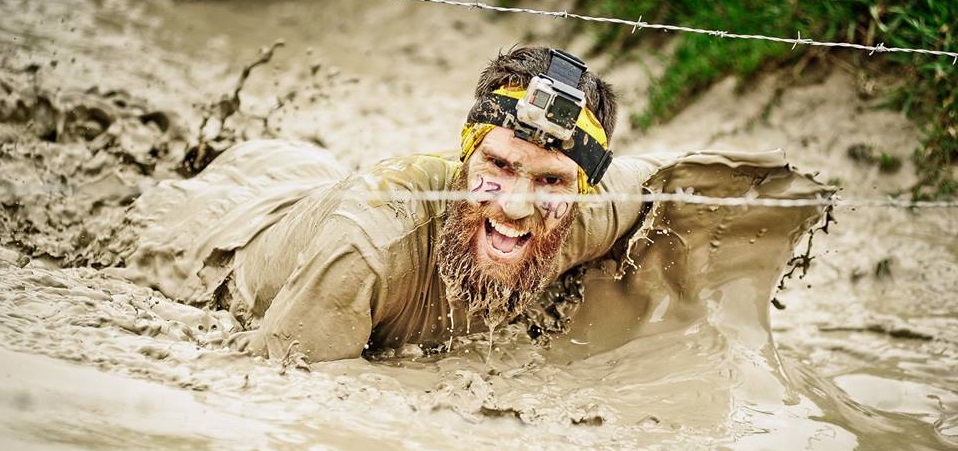 Gil's 'extreme' adventure
Life after extreme sport
9th September 2016
Sport and fitness
Sport management
Gil McClure graduated from Solent with a first in BA (Hons) Adventure and Extreme Sports Management. We caught up with him to hear his adventures since graduating in 2015.
I've always been keen to explore new places and try out different sports, so some may say my choice of course was a perfect fit! It's probably been a case that life's been of more of an adventure than anything extreme since graduating, although I did get to spend a year in Canada, which some may say is a little bit more extreme.  
As part of my course, Solent offered the opportunity to do a work placement between our first and second years. Many of my friends took up this great opportunity, choosing to go abroad through summer camps like Camp America. While this offers a fantastic opportunity for students to broaden their knowledge and experience, I was keen to benefit from a longer experience and chose to defer my studies for a year. Solent was really supportive of this and I think is what really kickstarted my career for me.
I spent a year in Canada working with underprivileged young people, helping build their confidence and  teaching them basic life skills, from looking after themselves and others,  to even how to use a knife and fork on some occasions. Being able to experience some of the extreme sports alongside coaching young people in a new environment was really rewarding, and I really enjoyed developing my skills and delivering different programmes such as climbing, horse riding, hiking, bush craft, and even some snow sports.  
While in Canada I met some of the nicest people I could have hoped to meet, and made some life-long friends, many of whom I hope to visit again one day. This great experience taught me a lot and helped me discover a passion that I didn't realise I had, working with young people in the outdoors. 
The management thread of my course was certainly one of the most useful pieces as it helped me to put theory into practice - working outdoors with young people.
I was really fortunate to be able to work in Canada for a year with underprivileged young people and being able to use that experience alongside my studies was really great. Returning to University was a different experience all together as I could really see the benefits of my course, and could apply my Canadian experience to the theory I was studying. I feel that I benefited from opting to write a dissertation as I came to really enjoy researching and writing about something I love doing in my spare time. It really pays off to research and write about something you find fun and challenging.
I presented my findings around 'What Motivates Participants of Obstacle Course Races and how do Motives Differ between Genders?' at the 2015 International Adventure Conference in Sheffield, which really helped to boost confidence in my own academic ability.
I'm now back on UK shores and working for Hampshire-based charity Youth Options as National Citizenship Service (NCS) Graduate Engagement Officer. The charity provides support, advice and practical activities for young people, helping to build their confidence and self-esteem.  My role involves all aspects of recruitment, programme planning, school liaison, business networking, and the delivery of our outreach programmes.
My favourite part of delivering NCS is witnessing and being a part of the journey that the young people go through. I have seen so many young people develop, and make huge positive steps towards becoming more socially confident, more independent and responsible, and generally stronger and more positive as they take big steps into employment and further education.
NCS works with young people from all types of background, and abilities and has really tested me to adapt quickly to situations. I really enjoyed the challenge and learnt a lot from each and every young person along the way.
As a graduate the adventure still continues; I'm now looking to become a Duke of Edinburgh (DofE) Awards Leader and Assessor. I plan to use this to help coach and motivate more young people about the opportunities that the DofE can offer.  I will keep delivering NCS locally while I gain my DofE delivery qualifications, although in the long term I would certainly like to return to Canada.  
If you're an alumni from Solent, why not get in touch and share your story?
Discover more about the Southampton Solent Alumni Association