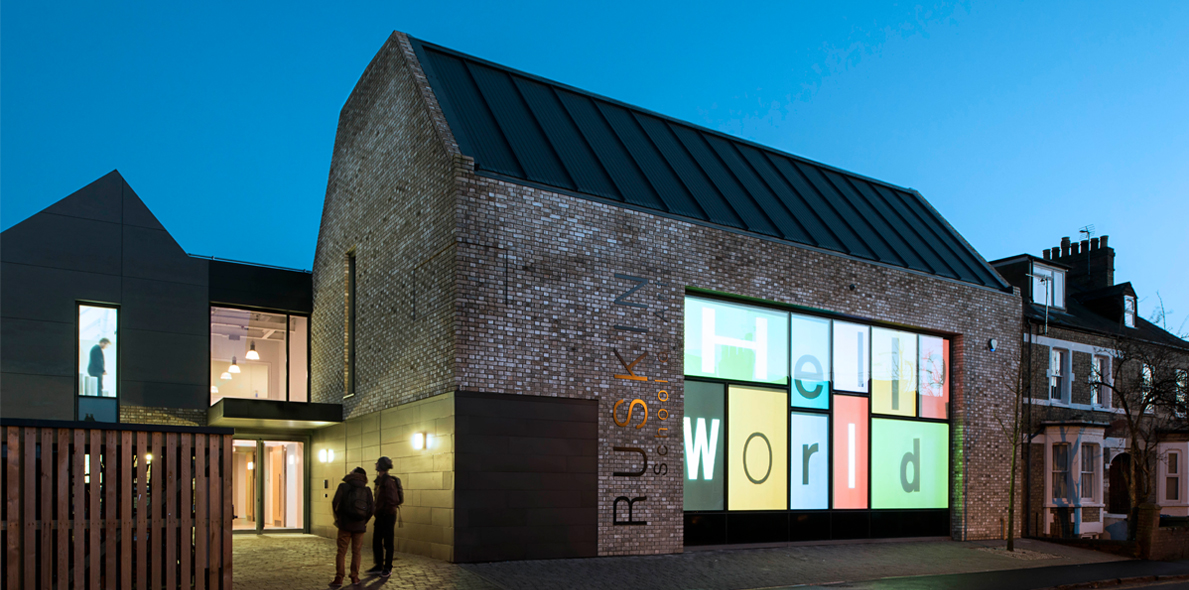 Graduate project features on cover of Building Design magazine
Solent Alumnus' Oxford Feature
8th February 2016
Architecture and construction
Architecture and design
Solent BA (Hons) Architectural Technology graduate Gregg Thatcher has played a key part in the development of the new Ruskin School of Fine Art building in Oxford, which has been featured in architectural magazine Building Design's January 2016 edition.
After graduating in 2012, Gregg went on to join Spratley Studios in Henley on Thames as an Architectural Technologist. With the practice having already won the project with the University of Oxford on his arrival , Gregg was entrusted to take the scheme from planning right the way through detailed design, construction phase, practical completion and beyond with the project taking a year and a half to complete.
The new Ruskin School of Fine Art replaced a rundown 1930's light industrial building which housed the schools workshops and the main sculpture, printmaking and digital multimedia facilities.
Speaking about his involvement, Gregg says: "It feels very special to be a key role in the development. Not only to have a building which you can drive past and be proud of, but also to see what a difference it makes to the lives of the building users.
"To see where the clients had come from, having worked so closely with them and their aspirations, and then to hand them the building at the end of the project is a great feeling.
"To have the same project featured in such a well-known publication is a very surreal feeling and makes you really appreciate what you and the design team have achieved.
"Sometimes it seems hard to believe that I went from a first year student, at 25 years old, to building real buildings. For that I will always be thankful to Solent."
Ruskin School of Art, Oxford
Reflecting on his time as a student at Solent, Gregg adds: "In looking back, the foundation I gained in every subject has been applied in my job role to date and it is these elements which stop you looking extremely stupid on site and avoid costly errors for the design team/client.
"It's also easy to think deadlines are not present in the real world. However, the truth is deadlines in real word are infinitely worse as it's your reputation and career on the line. As for presentations, they are always going to be there in this industry in one form or another, so the faster you get use to them the better it will be for you."
And finally with advice for any student looking to go into the industry, he says: "Pay attention, don't be afraid to ask, work hard, meet your deadlines and the rest will follow."