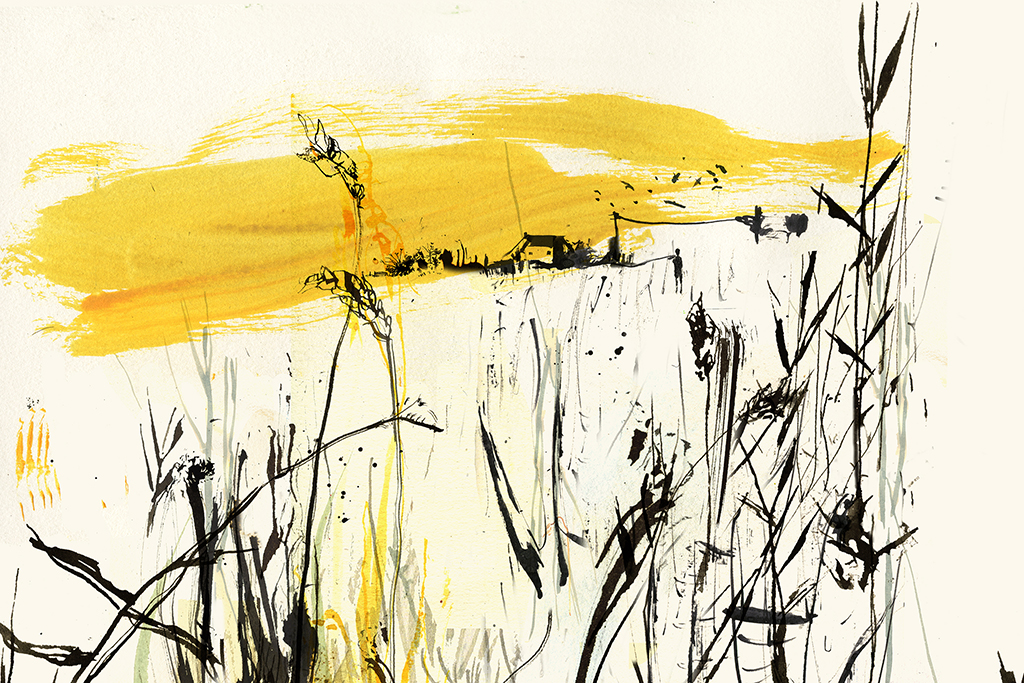 Great Expectations inspires display at Showcase Gallery latest exhibition
Solent illustration lecturer reveals novel inspiration behind 'Expectations of the Past'
19th January 2017
Influenced by Charles Dickens' novel Great Expectations, Southampton Solent Showcase Gallery's latest exhibition, 'Expectations of the Past' by Louise Weir, takes the public on an investigatory journey of memory, identity and loss.
Louise - artist, illustrator and lecturer of BA (Hons) Illustration at Solent - will be discussing her artworks and texts on 7 February from 1pm at the Sir James Matthew Building, Above Bar . The talk is open to staff, students and the general public.
"Exploring the text from Great Expectations helped me examine my own personal history and emotional landscape, creating a dialogue between the text, isolated memories and specific events at the time of making.
"It was quite emotional to see all of the pieces come together as a body of work– having spent almost four years on some of it,"  says Louise.
As well as her inspirations and influences, Louise will also be discussing the variety of processes and mediums she used to create the final works.
"I hope this will give visitors to the exhibition an insight into my working process and inspire them to get out, drawing, printmaking and painting," adds Louise.
The Arts Council-funded 'Expectations of the Past' is on display in the Solent Showcase Gallery until 11 February 2017. You can also find out more about the exhibition and Louise' work here.