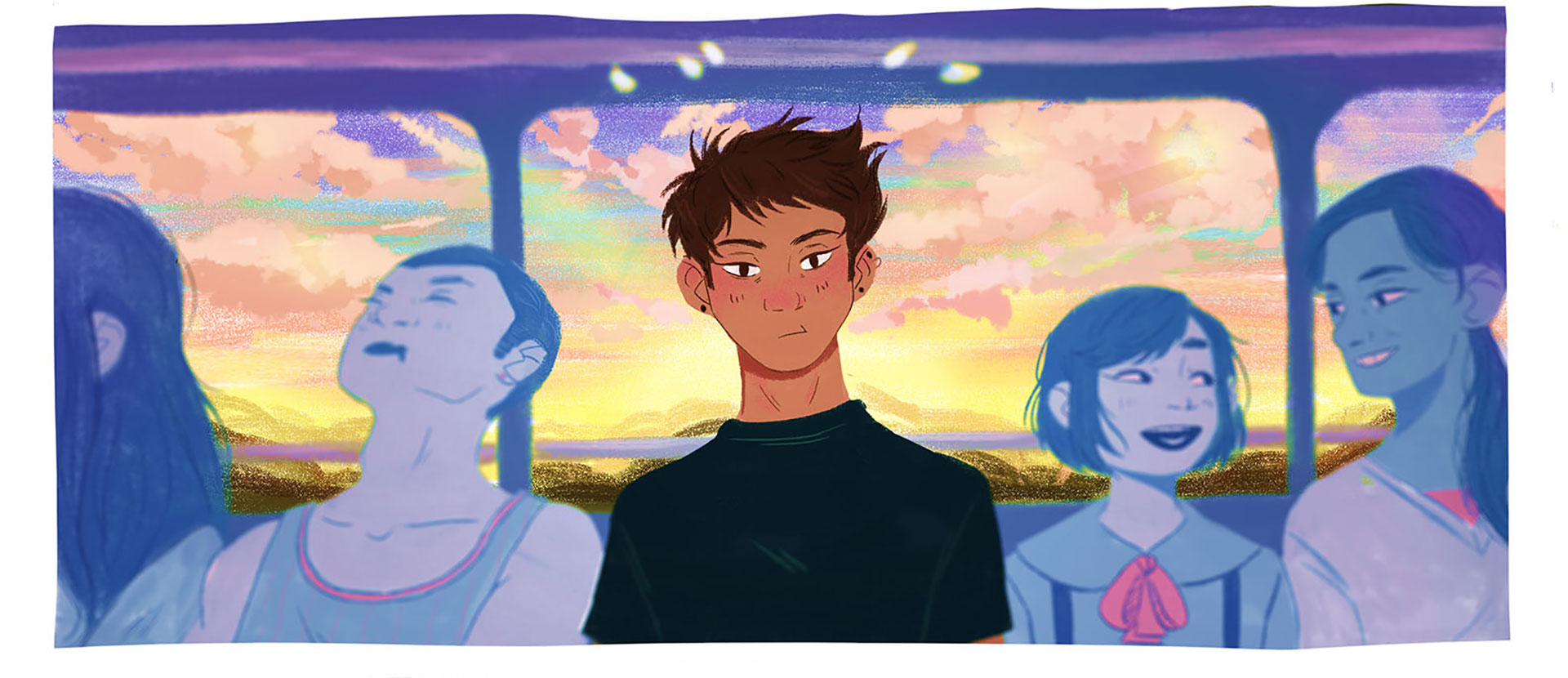 Illustration student named as 'one to watch' by Design Week
Second year BA (Hons) Illustration student, Charlotte Spillane was thrilled to recently be named as an up-and-coming illustrator to watch in an article by Design Week.

Matt Baxter, co-founder and creative director at Baxter and Bailey named Charlotte as his one to watch, saying: "Just this month we've started working with the brilliant Pop Up Projects, a not-for-profit company that works with educational, literary and cultural organisations. Our first project with Pop Up will see us commissioning our new favourite illustrator and comic book artist Charlotte Spillane, who is (amazingly) still studying at Southampton Solent University. How's that for 'emerging talent'?"
We caught up with Charlotte to find out how she felt to be listed, and where she gets inspiration for her work.
What made you want to study illustration? 
My twin sister was the person to introduce me to the world of illustration. She thought I would really enjoy being on an illustration course since I loved drawing characters. 
How did you feel when you saw the article listing you as an illustrator to watch?
I was extremely excited when I saw the article! I was leisurely scrolling along then saw my work at the bottom and literally screamed with joy!
Have you had any contact from industry professionals since this article?
Not as of yet. I'm still relatively new to sharing my artwork on social media - it's quite nerve-wrecking - and being commissioned to create the cover for the summer 2018 Pop Up magazine will be my first real industry commission. I'm very excited!
How do you find inspiration for your work?
I get my inspiration for my work from many places. I really like looking at concept art for animated movies. Looking at the use of colour in concept art really motivates me to draw. 
Is there anyone in the industry that inspires you?
There are a lot of artists that inspire me! A couple that come to mind are Sara Kipin, Mingjue Helen Chen and Loish. 
How are your studies at Solent helping prepare you for your future career?
My course has really helped me by giving me the opportunity to take part in this project and try out character and background designs as well as comic book layouts, which I have enjoyed immensely.
What do you hope to go on to after graduation?
After graduation I would really like to try my hand at making comic books and visual development, such as concept art and character designs, for animated movie.