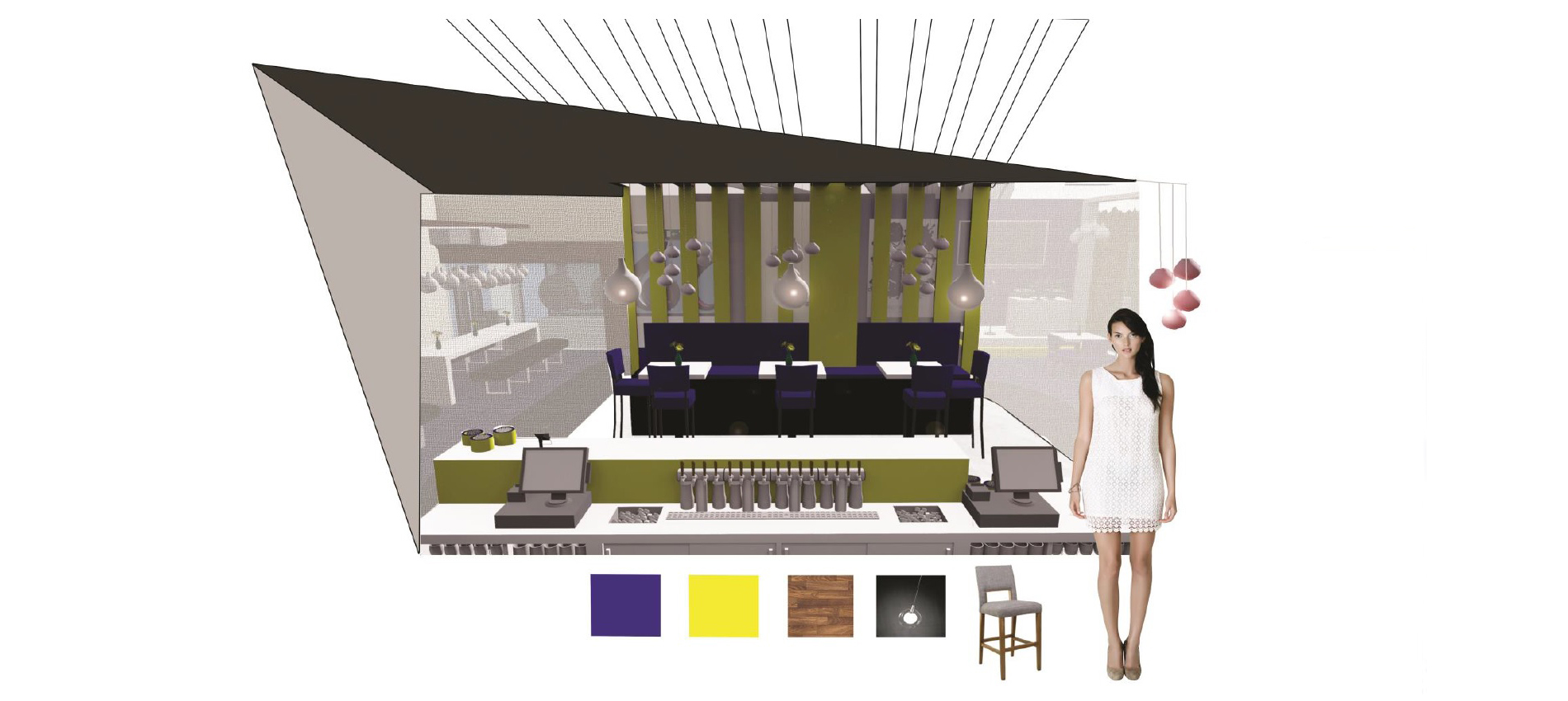 Interior design students gain industry tips from Solent graduate
Hannah Soulsby is working with interior design students to help better prepare them for the workplace.
4th November 2016
Preparing our students for the workplace is a key focus on all Solent courses and our BA (Hons) Interior Design students are getting the perfect opportunity to increase their technical expertise and industry knowledge from graduate, Hannah Soulsby.
Hannah is working with the students to offer them valuable advice on the architectural and construction industry, as well as tips from her experiences working as a graduate in the field.
"It's such a technical industry, so I want to make sure that the students' technical knowledge and understanding of industry standards is up-to-scratch." says Hannah. "This will help to improve their employability prospects as employers are not only looking for great designers, but also those who can demonstrate a solid grasp of the technical side of interior design."
To help with this, Hannah is bringing 'real-life' problems into the classroom, encouraging students to think beyond their designs and consider how they will integrate into the construction of a building, and how this will interface with the people who will be using the spaces they have created.
Hannah is also one of eight employer mentors who work closely with third year students to help them prepare their CVs and portfolios, and build their confidence for attending job interviews. She'll be writing a job brief, to which students have to respond, and then she'll provide feedback.
Hannah graduated from Solent in 2010 and began working as a bathroom designer for Porcelanosa before moving into practice, working for Jigsaw Interior Architecture. Here she worked mainly with developers and managed as many as 10 projects at a time. After three years, Hannah decided to take on some freelance work – designing a bar and restaurant in Salisbury, as well as some residential projects – before making the move into setting up her own interior design business, Anima and Amare Interior Design.
Interior design course leader, Sarah Bax, also has further plans to help boost students' portfolios and employability:
"We're looking to use our links with local employers and retailers for the students to work on live projects sent in by them. This means the students will be gaining valuable work experience in-house, on top of the independent industry work placements that are a key component of the degree programme, which will boost their portfolio and CVs.
"It's been great to have Hannah come in and share her experience and knowledge with the students, it's of great benefit to them and we hope to carry on working with her."
Find out more about our BA (Hons) Interior Design course.