International alumni: applications for the Study UK Alumni Awards are open
The Study UK Alumni Awards celebrate the outstanding achievement of the UK's international alumni across the globe.
17th September 2020
Are you a former Solent University student who lives outside of the UK and graduated within the last 15 years?
If so, you may want to enter the Study UK Alumni Awards which celebrate the UK's best international alumni and recognise the outstanding achievements made by business professionals, entrepreneurs and community leaders.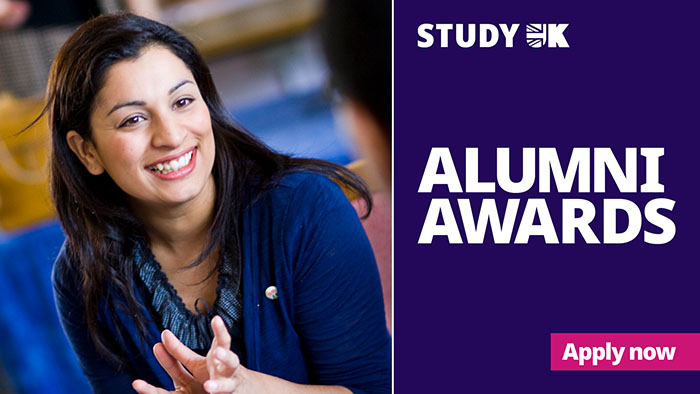 Now in their seventh year, the prestigious awards are run by the British Council and celebrate the achievements of the UK's international alumni around the world.
The awards are open to alumni currently residing in any country outside the UK who have either studied in the UK, or who have been awarded a full UK degree level qualification (or higher) by a UK university through a local institution overseas, within the last 15 years. Award applications will close on 30 October 2020.
All eligible applicants will be put forward for the global Alumni Awards. The finalists and winners will be announced in 2021 and celebrated in a digital campaign that will raise the profile of their story and success.
Award winners have the opportunity to raise their international profile, expand their professional networks, and enhance their careers through a professional networking visit to the UK (appropriate measures will be in place restricted to Covid-19).
Could you represent Solent and be an Alumni Award winner? To apply and for full details on the eligibility criteria and participating countries, please visit the Study UK Alumni Awards website.