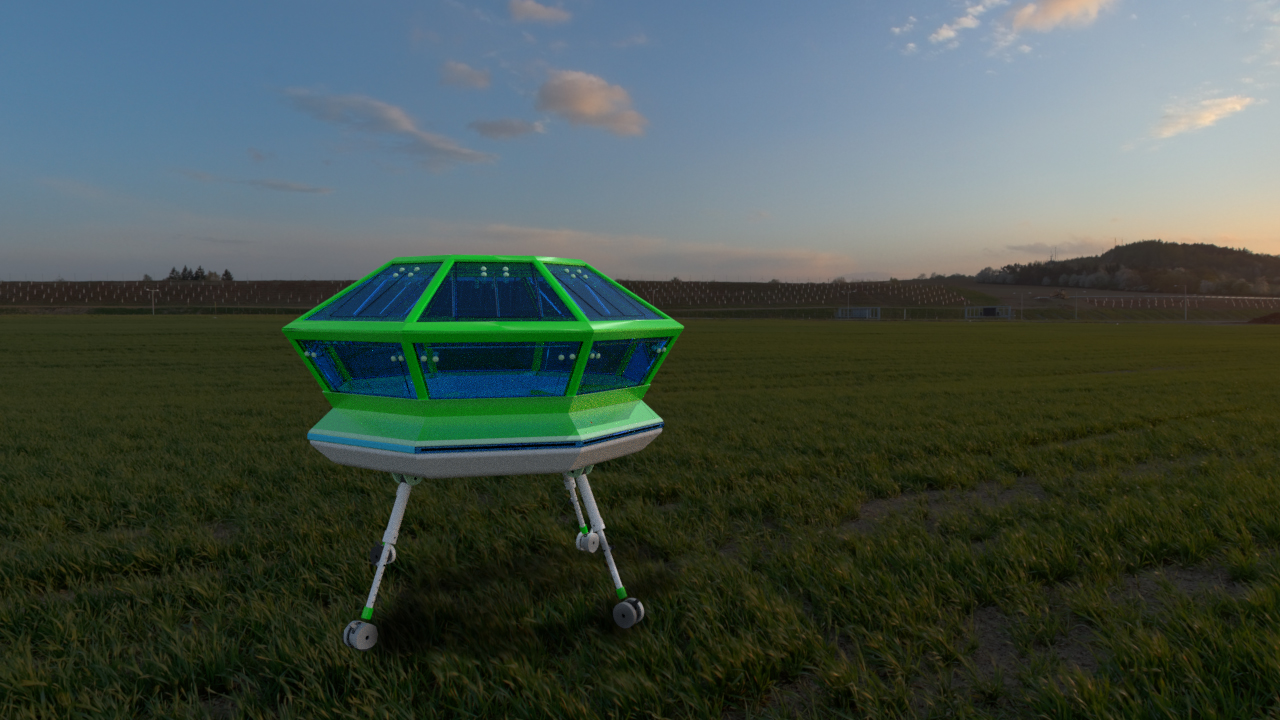 Israr showcases his children's interactive greenhouse
Final year BA (Hons) Product Design student Israr Qurashi showcases his final major project, an interactive greenhouse specifically designed for children.
15th July 2020
Final year BA (Hons) Product Design student Israr Qurashi, 22 from Southampton, decided to base his final major project on an interactive greenhouse specifically designed for children. With inspiration gained from an earlier project, and a desire for children to use technology in a way that developed their learning, he created 'Cultivate'. We caught up with Israr to find out more.
Hi Israr, tell us a bit about your final project
Cultivate is a gardening-based product for kids to use with the incorporation of technology from the ages 5-10. It is designed with a sensory gadget which is used to be planted into the soil of the plant and view data through the mobile device from the soil motion levels or temperature. The aim of this product is to reduce the child from using technology in a meaningless or harmful way by linking an app which may encourage the child to plant and learn as he/she progresses.
It can be used for years as the child grows, possibly from the age of a toddler with assistance, right up to age 10. The product can also be used for education in schools or homes which do not have large gardens or areas to plant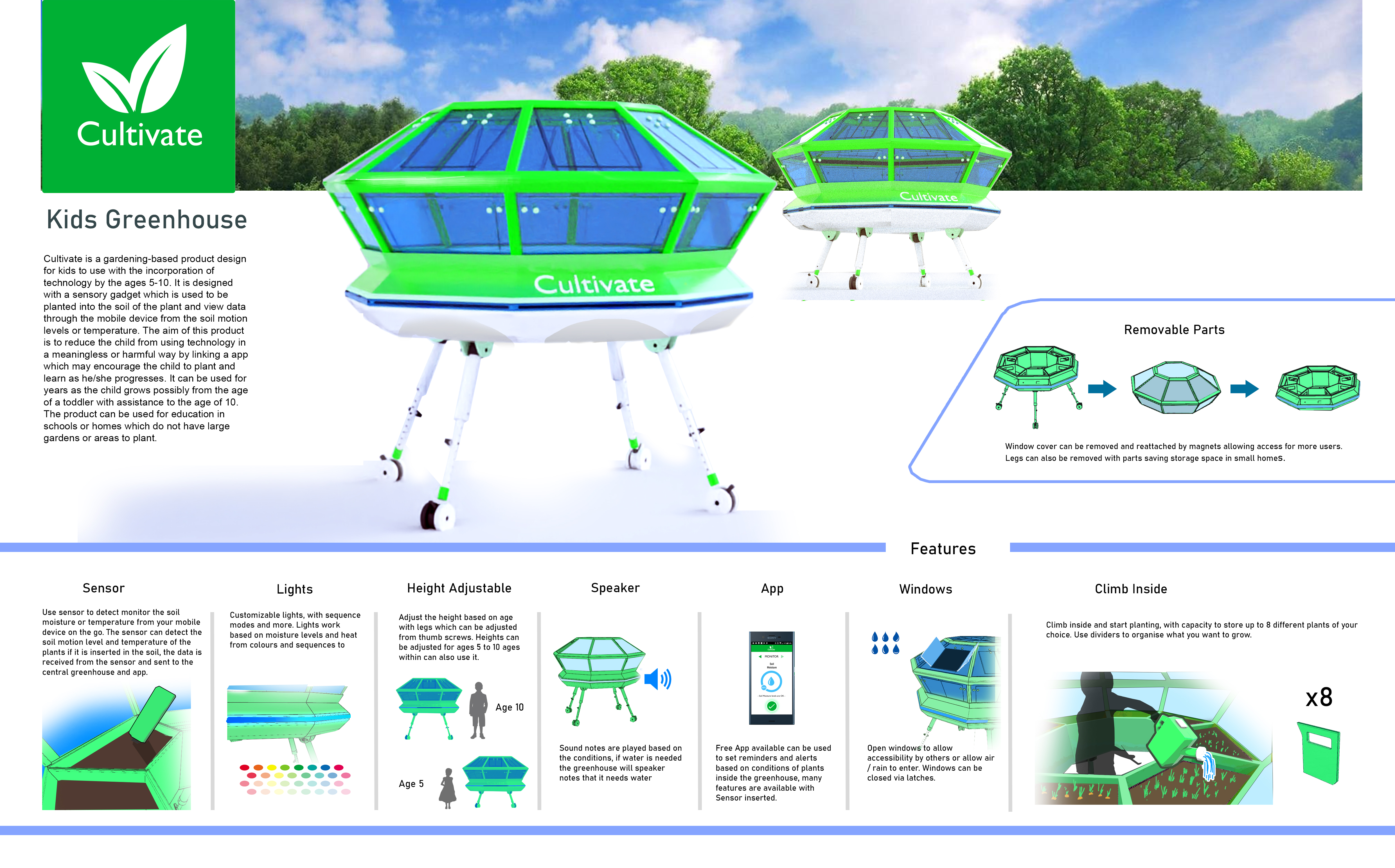 What was the inspiration behind your project?
My inspiration for this project was derived from a project I did in the first year, which was a gardening product for a greenhouse but on a very basic level. I thought of creating a large scale one with the incorporation of technology. The main concept of the product does not currently exist in the market.
What have you enjoyed most about your time at Solent?
There are many things I have enjoyed at Solent, in particular the design staff were very supportive in helping me to develop my potential and skills. I also really enjoyed helping others use software or sharing ideas.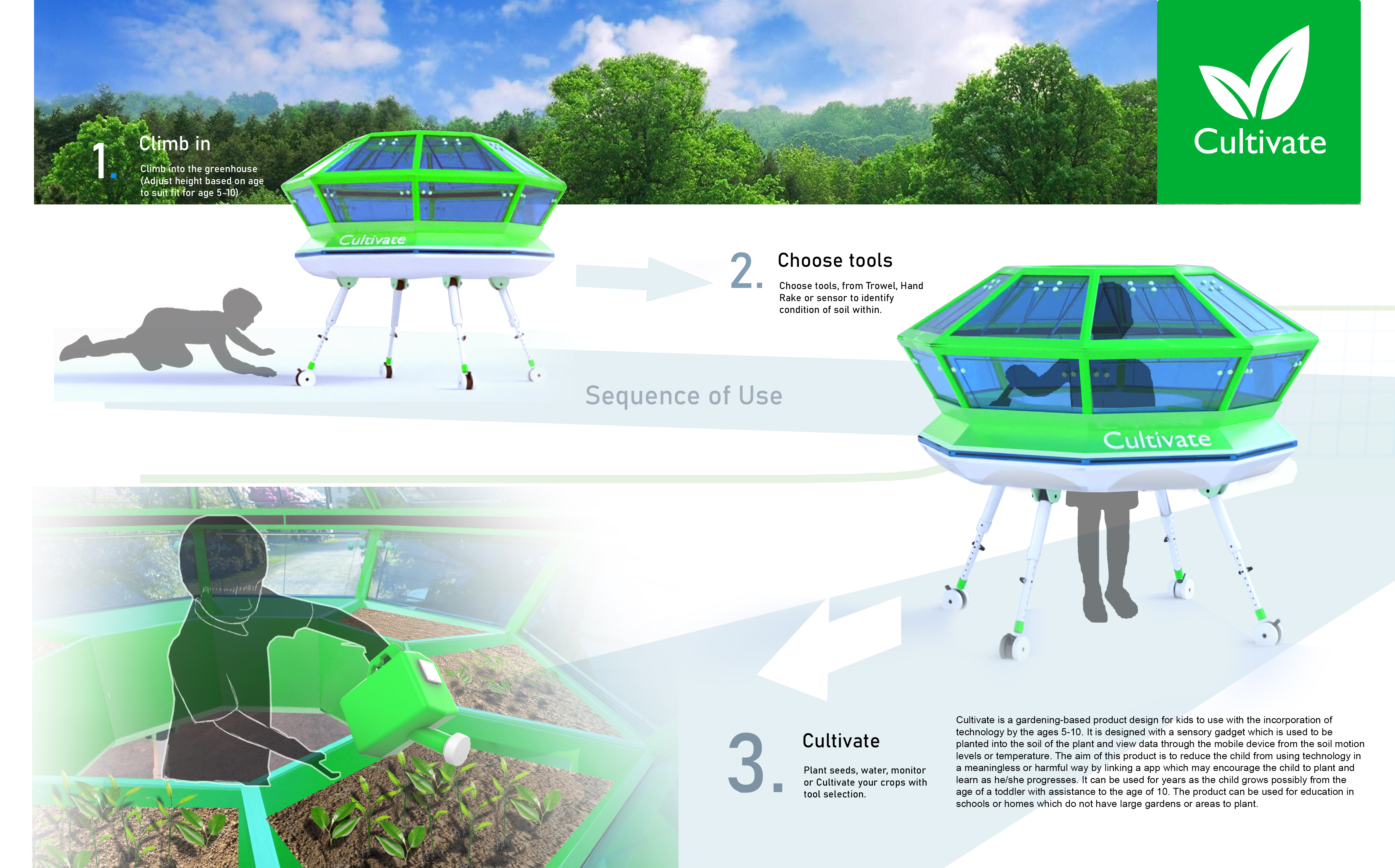 What's next for you?
I'm hoping to take some time to further develop my skills and search for a job in the design industry. However, my passion is within automotive design and I would like to do an MA in it to become an automotive designer, I am currently practising with software required in that area.