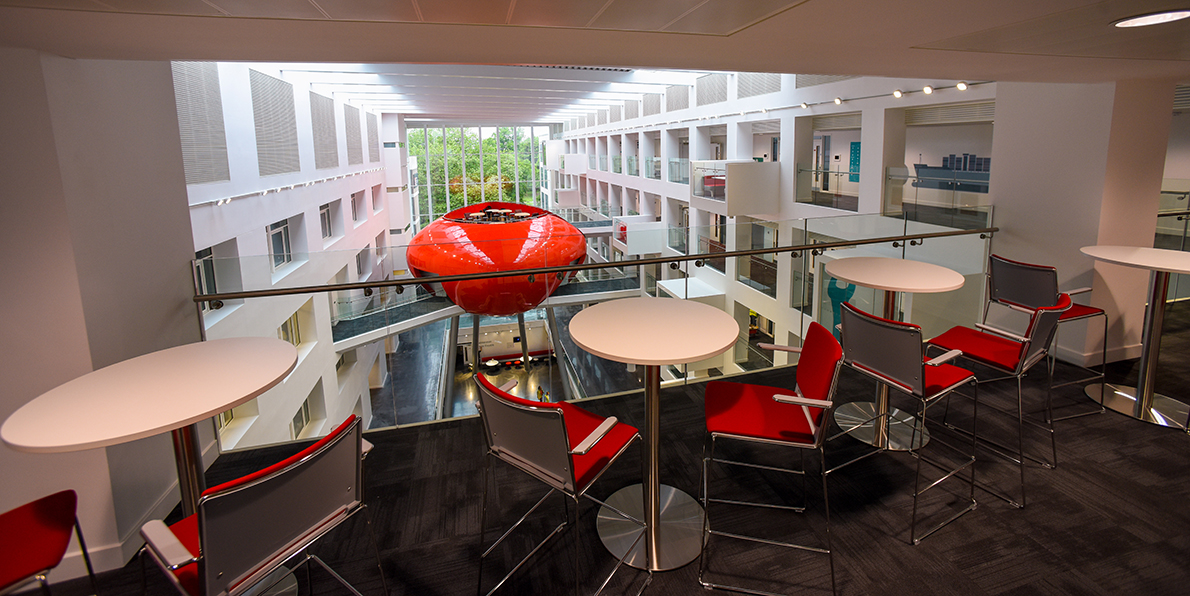 Solent University finally sparks!
3rd June 2016
Southampton Solent University has been handed the keys to its new £33 million campus building, the Spark.
A new addition to East Park Terrace in the heart of the city, the Spark will play a major role in helping the University continue to deliver the best learning experience for staff, students and the wider community.
Designed by Scott Brownrigg and constructed by Interserve, the new building provides 40 new learning spaces with specially designed audio-visual and teaching technology.
Steve Carter, Solent University's Chief Financial and Operating Officer, led the project, he said: "The handover of the building represents a huge step forward in the provision of modern learning and teaching for us as a University. This investment confirms our commitment to enhancing the student experience at Solent and making it one of the best on offer."
Steve Carter was handed the keys by Cliff Kinch, Regional Construction Manager at Interserve, who said:  "It is exciting to see the Spark come to life and Interserve are proud to have been the construction partner in the delivery of such an important and iconic city centre development. We know that the quality of the design and construction will inspire students and staff to achieve great things and further establish Solent University as a leading education provider."
The Spark's stunning sixty-metre central atrium and dramatic elevated 'pod' has already caught the imagination of the building and education sectors, as well as passers-by. Designed by Scott Brownrigg and built by CIG Architecture in the Netherlands, the pod hosts a lecture theatre with an open-topped viewing platform with fantastic views.
Businesses and community groups will also be able to benefit from the building's futuristic and flexible facilities. In addition to the Pod and semi-public atrium that will be available for events – from trade shows to fashion shows, art exhibitions to networking events – the Spark also features two large flexible suites, a bookable business centre and a new VIP dining area.
The first events to be held in the new building include: a selection of the University's annual degree shows this June; an Open Day for potential new students on 11 June; and graduation activities in July. Students will be using the new building and its facilities from the start of the 2016 academic year, this September.
This latest addition to the University's city centre campus is part of a £100 million campus development plan, due for completion in 2020, which will include a new sports centre.