Leading female engineer awarded honorary degree
Women and engineering: Naomi Climer
15th July 2016
TV, film, media production and technology
Naomi Climer, President and Fellow of the Institute of Engineering and Technology (IET) and active campaigner for gender diversity in engineering, received the honorary degree of Doctor of Engineering from Southampton Solent University on Friday 15 July.
"I would like to thank Southampton Solent University for this honour, I'm really delighted for the recognition after a career spent trying to engineer a better world," Naomi said in an address to graduates.
She continued: "If you don't have a fantastically thought-out plan yet, don't worry, I never had a plan and I've done surprisingly well based on being hard-working, honest and being a good team player and spotting an opportunity when it comes my way, no matter how unexpected it was."
After studying at Imperial College, London, Naomi trained as an engineer at the BBC and has worked in technical roles in BBC Radio, BBC World Service and BBC News as well as at ITV and local radio. In 2014, Naomi was awarded the International Association of Broadcast Manufacturers (IABM) Industry Woman of the Year.
She is also Chair of the UK Government (DCMS) Future Communications Challenge Group (FCCG) and the International Broadcasting Convention (IBC) Council. Until March 2015, Naomi was President of Sony's global division – Media Cloud Services, based in Los Angeles, USA.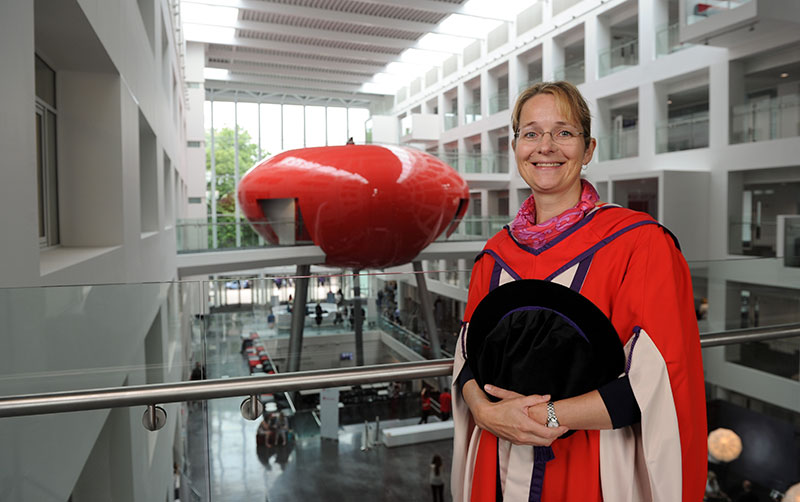 She has a strong interest in diversity issues and is an active campaigner for gender diversity within Sony and the engineering profession in the UK. As a result of this, Naomi was short-listed for a WISE Women of Outstanding Achievement Award for Leadership and Inspiration in 2012 and was named as one of Computer Weekly's 50 Most Influential Women in UK IT in 2015 and 2016. Naomi was listed by the Daily Telegraph as one of the 50 most influential women engineers in the UK in 2016.
Naomi continues to support the 'Engineer a better world' campaign, promoting engineering as an exciting and creative industry for women. Her vision is to shift the image of engineering.
Statistics in the UK show that less than 1 in 10 engineers is female and that the UK has the lowest figures in Europe in this area.
"The responsibility for change not only lies within the industry but also with parents, schools, colleges and universities, who still believe that engineering is for boys," says Naomi.
"This perception needs to alter to demonstrate how diverse and creative engineering roles are and fill the future skills gap in the engineering profession," she continued.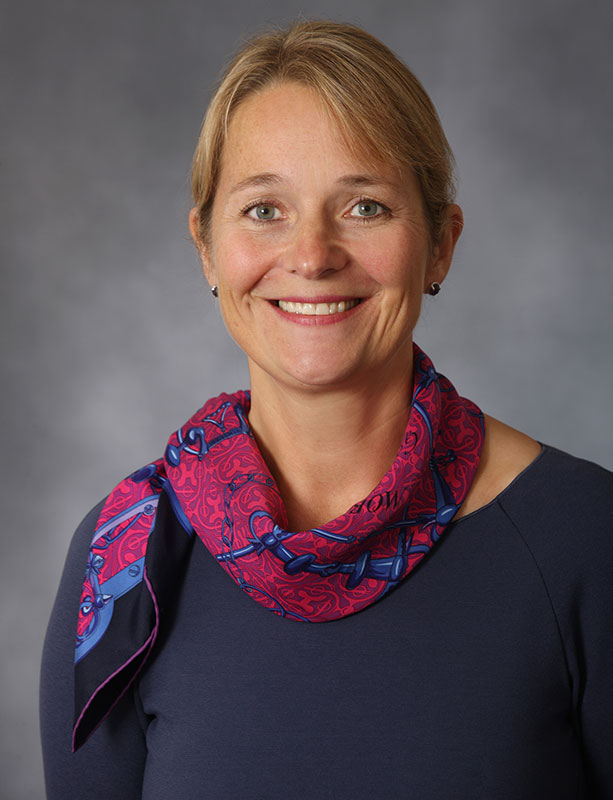 Rounding off her address to graduates, she added: "Things are changing fast, and the way that we live, work and play in the future is going to be shaped by your generation. So I hand the future to you, please take very good care of it.
"Don't forget to take a moment just to enjoy yourself as you go through life, and keep your eyes open for those opportunities, because they don't always come in the shape that you expect them to. So good luck, and thank you very much for this honour."
Almost 2,500 students will be graduating with degrees and professional qualifications from Southampton Solent University during ten ceremonies over five days (11- 15) July.