Local legend awarded honorary degree
Francis Benali has been awarded an honorary degree of Doctor of Sport by Southampton Solent University.
15th July 2016
Sport and fitness
Football
Professional footballer and coach Francis Benali was awarded the honorary degree of Doctor of Sport by Southampton Solent University on Friday 15 July.
"Thank you so, so much; I am truly humbled, honoured and proud to receive this honorary doctorate," he said. "Also, thank you for the opportunity to tick something off my bucket list, which is the chance to dress up as a medieval nobleman."
Described as a loyal club legend, Francis played for Southampton FC for his entire career. He is also a frequent visitor to Solent, regularly giving talks to students on the football, sports and media courses at the University.
Having lived in Southampton his whole life, there was only one team he was ever going to sign for. After a successful youth career, playing for England at school boy level, he made his debut for his hometown club, Southampton, against Derby in 1988. He played nearly 400 games during a 16-year professional career.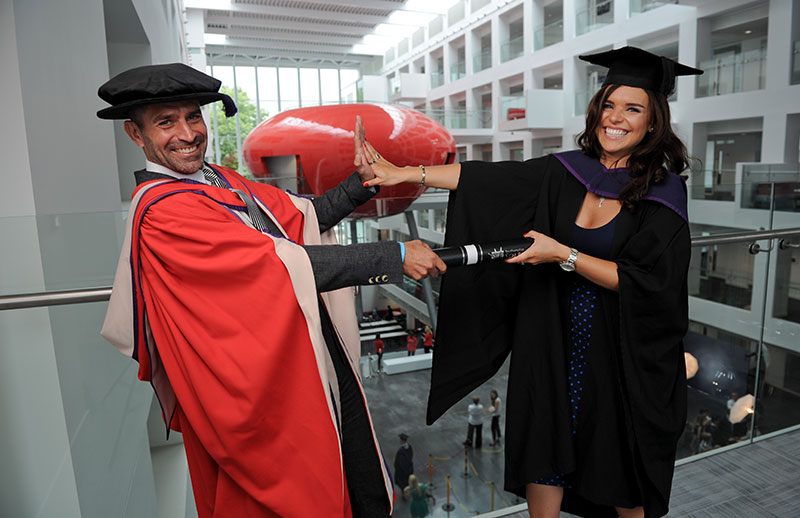 His knowledge and experience within the game has seen him regularly appear on TV, the radio and in print, offering his thoughts and opinions.
As a player and club captain, Francis was regularly involved in community and charity activities in Southampton, something that he has continued after his retirement from the game. He is an ambassador for the Saints Foundation, an independent charity linked to Southampton Football Club; a key figure within the community; and is committed to ensuring the power of football can have a lasting impact in the local area.
He is a patron of The Dave Wellman Cancer Trust and recently completed a 1,000 mile charity run between every Premier League stadium in just 21 consecutive days. For Benali's Big Run he covered around 45 miles every day and raised over £265,000 in aid of Cancer Research UK.
In recognition of this fantastic achievement, he was presented with the Barclays Spirit of the Game award; Cancer Research UK Flame of Hope Award Winner 2015; Fundraising Volunteer of the Year; and JustGiving Celebrity Fundraiser of the Year 2015.
He is currently training for another fundraising challenge for Cancer Research later this year.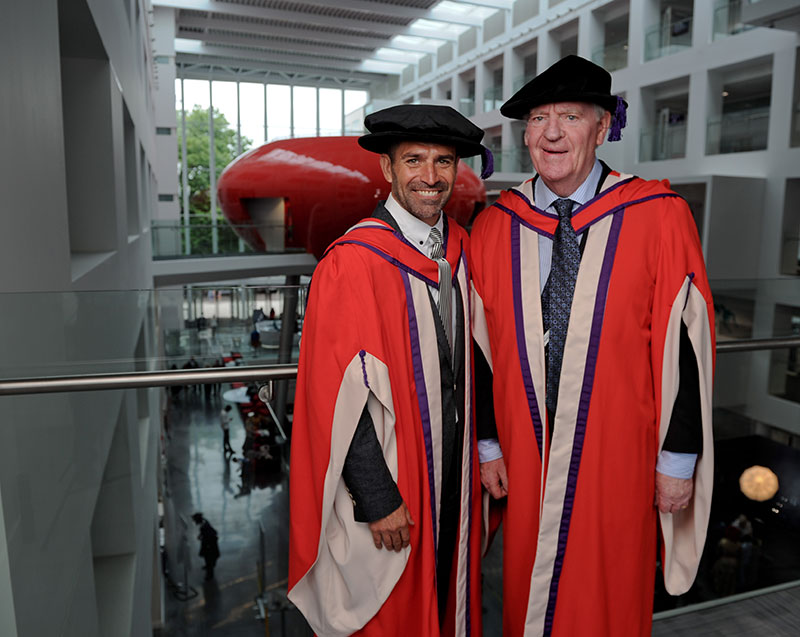 Since retiring from football, Francis has also turned his attention to business, with a restaurant and property portfolio, and is a regular on the after dinner speaking circuit. He is also a director and head coach at a youth academy run by fellow Saints team mate Matt Le Tissier.
In an address to the students, Benali said: To the teaching staff at Solent University, I've had the pleasure of going along and giving a number of guest lectures at the University and to the students, that is something I would like to continue to do into the future.
"I've also come across colleagues from my football days who are now working at the University teaching and inspiring you as young students in your future lives. So from me, it's a big thank you for what they have done for me in the past, but also on behalf of the students to thank the teaching staff at Solent for all the amazing work that you do both in the University and in the city."
His shared some tips for the new graduates: "Never give less than 100%," he said. "You may not be the most intelligent, the most gifted, the strongest, the fastest, but there's no excuse not to be outworked by anybody else. Have a positive impact, not just on your lives, but on those lives of people you come into contact with. Give something back. While striving for your own dreams and goals, do something good for somebody else.
"While focusing on the destination, just remember to every now and again to lift your head, look around, take in the scenery. I wish you every success in your future lives and thank you so, so much, from the bottom of my heart for this honorary degree."
Almost 2,500 students will be graduating with degrees and professional qualifications from Southampton Solent University during ten ceremonies over five days (11- 15) July.