MA graduate secures seed funding to kick-start business concept
MA Creative Direction for Fashion and Beauty graduate Chloe Robertson is celebrating after recently gaining seed funding to kick-start her business concepts, and has now been accepted onto the Royal Society x Solent University Changing Worlds Accelerator Programme.
17th June 2020
Alongside her studies, Chloe is a multidisciplinary creative with a professional background in areas such as creative strategy, social media marketing, advertising and art direction – we caught up with Chloe to find out more about her future career plans, and how she feels her MA has helped her to progress.
Hi Chloe, tell us a bit more about the Royal Society x Solent University Changing Worlds Accelerator programme:
The accelerator programme led by the Royal Society Entrepreneur in Residence, Mujeeb Rahman, is structured to provide mentoring, learning and support for entrepreneurs to fast track their pre-start to early stage businesses. Alongside workshops from top business leaders and peer learning groups, there is also the opportunity to pitch for £25,000.
I decided to pitch for a place on the programme, primarily due to the high-level business mentorship offered. Although I am well equipped with experience and expertise within my area, I have been seeking business guidance specifically, as I embark on this substantial venture. Therefore, the accelerator, with Mujeeb's mentorship, knowledge and network, would elevate my position to take to market and navigate entrepreneurialism as I launch and grow my business.
Tell us a bit about the project you used to pitch, and how it went? 
I cannot go into confidential details of my IP prior to launching to the market, but it functions as an app within the createch arena. 
The process had to be tweaked due to lockdown restrictions, adapting to solely online. In order to pitch for a place, I condensed my research, design document and business plan into a one-page summary. It initially felt challenging to cut months of work into such a small word count, but by doing so it highlighted the precise and concise benefits and potential impact of the concept. I also submitted a video presentation, talking through my users and market as well as the problem I had identified and how my business concept is the solution.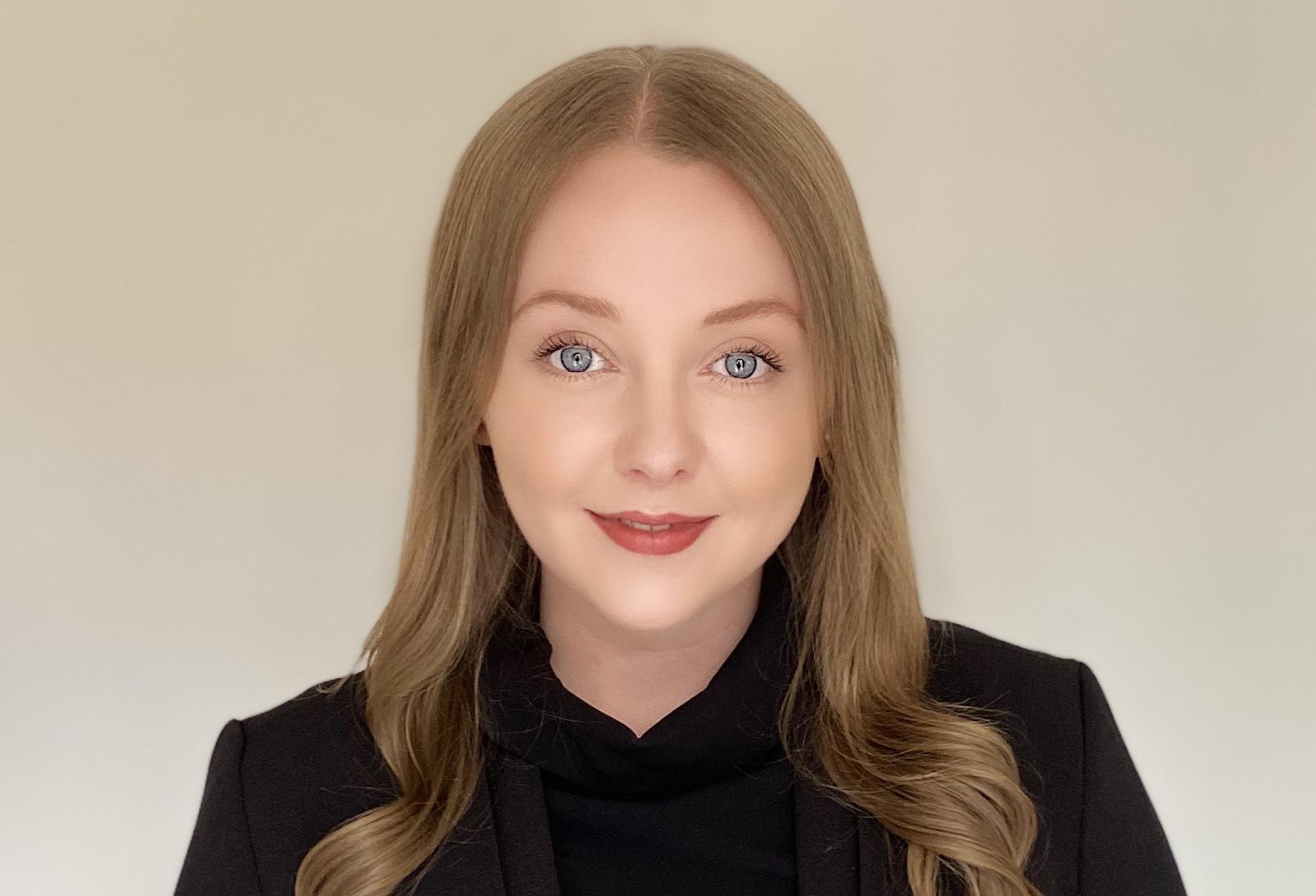 What is involved with the programme, and which part are you most looking forward to?
We are due to have seminars with industry leaders, along with tailored learning and one-to-one tutorials with Mujeeb. This, combined with the company of a cohort of entrepreneurs and innovators, are definitely the aspects I am most looking forward to.
How did your MA help you develop the skills that have enabled you to apply for this opportunity?
I certainly owe a great deal of my success thus far to my master's degree. MA Creative Direction for Fashion and Beauty, led by Jennifer Anyan, is structured to hone experience and skillsets to elevate into the form of creative direction, tailored to current and future industry needs. The course is taught by inspiring and encouraging academics and practitioners, whose various impressive professional backgrounds combine to deliver a master's degree which rigorously prepares post-grads for exceptionally promising careers.
The sole reason I have found myself in this area of createch, is the pathway option within the masters, a collaboration between Solent University and IBM Hursley's Design Studio. Within the concept development and creative direction units, I chose from various industrial opportunities offered as part of the course, to partake in a knowledge exchange and mentorship arrangement at IBM, in relation to artificial intelligence and IoT, where I could develop a solely owned IP. I benefited from being taught user experience design skills in-house, from user personas, empathy mapping and identifying main pain points to create impactful and purposeful user stories, along with the learning the capabilities of current and upcoming technology. I then went on to compose core user journeys, visualising the solutions from wireframes to interactive prototypes. This is not a sector I had insight into prior to this arrangement, and the experience really broadened my scope, and motivated me to apply my practice to this area.
During the arrangement, I developed my concept to carry through to the following unit. I had been allocated a team of UX and UI specialists to continue to aid developing my IP in addition to my skills in this area. This involved team sessions and meetings at the design studio, along with regular communication via Teams and department wide feedback presentations. The IBM'ers were extremely dedicated to providing the same level of service and commitment as they would do with a corporate giant client, which enabled me to produce a product of comparable value. This truly was a unique and valuable experience to lead a team of experts to solidify the foundations of my business.
What are your future career plans?
I am invested in continuing to develop and release my two apps, as the sole focus and progression of my career. They are rigorously refined concepts built with fully realised strategy, solving real users' problems and positively disrupting the norm with purpose and authenticity. And importantly they are my passion, it's not something I switch off from at the end of the day nor do I want to.