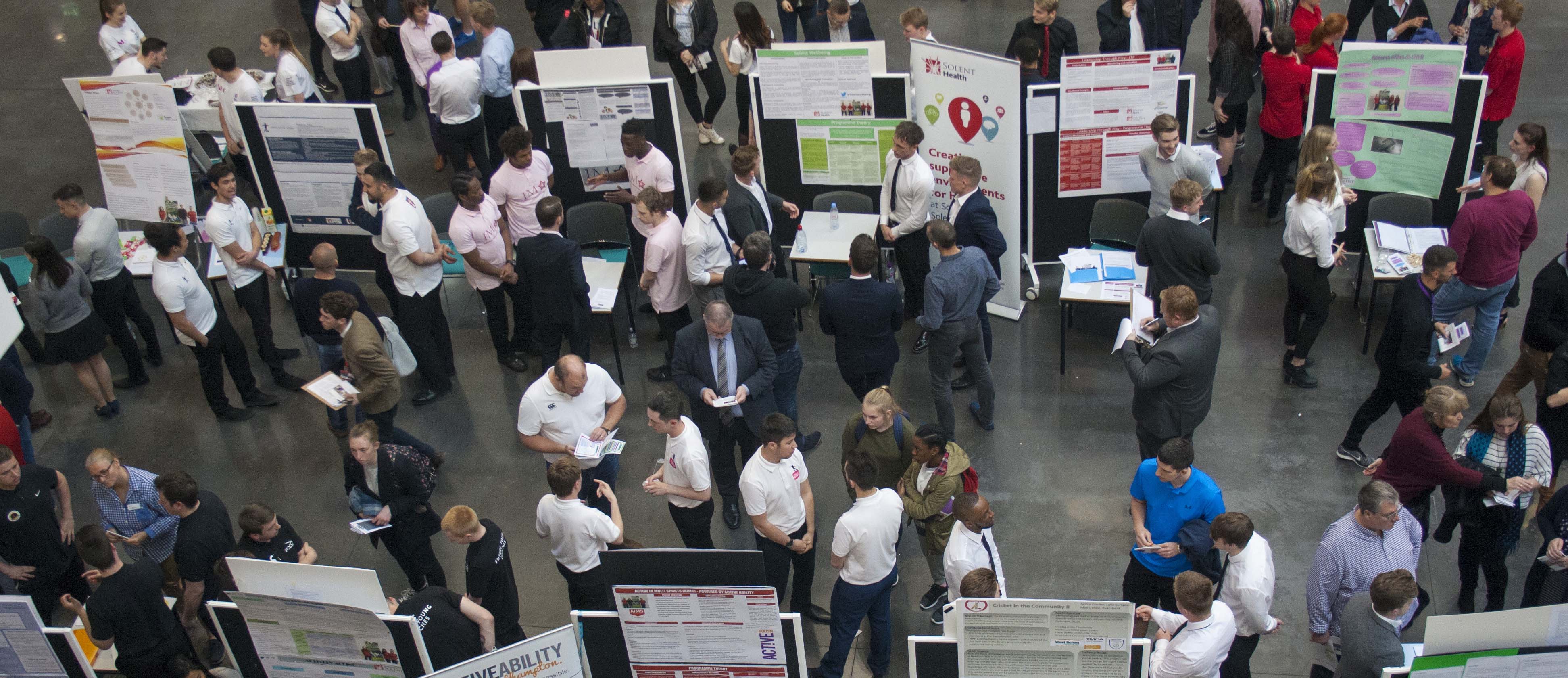 Making a difference to the older generation in Southampton
As part of the Coaching Innovation Programme, student project Actively Ageing has been delivering group exercise sessions for the older generation within a deprived area in Southampton, collaborating with Monty's Community Hub, of Sholing.
10th January 2018
The students aim to reduce social isolation within the elderly community through giving them the opportunity to get involved in physical activity while engaging with other members of the group.
The sessions include a range of activities that look to develop co-ordination to maintain reaction times; balance, to prevent falls; and light resistance exercises to assist in completing everyday tasks with ease. Each session starts with refreshments and a catch up, creating a friendly and sociable environment.
One of the participants says: "I really enjoy the Actively Ageing sessions – I've noticed less pain since getting involved. I always try my best in the activities and I like the alternatives the session leaders offer to make the exercises manageable for me."
Another participant adds: "I've already noticed benefits from doing the programme; I particularly love the flexibility exercises and the social side of the group."
Anna Jacklin, a team member at Monty's Community Hub, also praises the programme, saying: "It's been great having a team from Solent University's innovation programme. They have really got involved with the community, and developed sessions in partnership with the participants and the team at Monty's."
If you'd like to find out more about the work done through the Coaching Innovation Programme, please contact stephen.ketteringham@solent.ac.uk