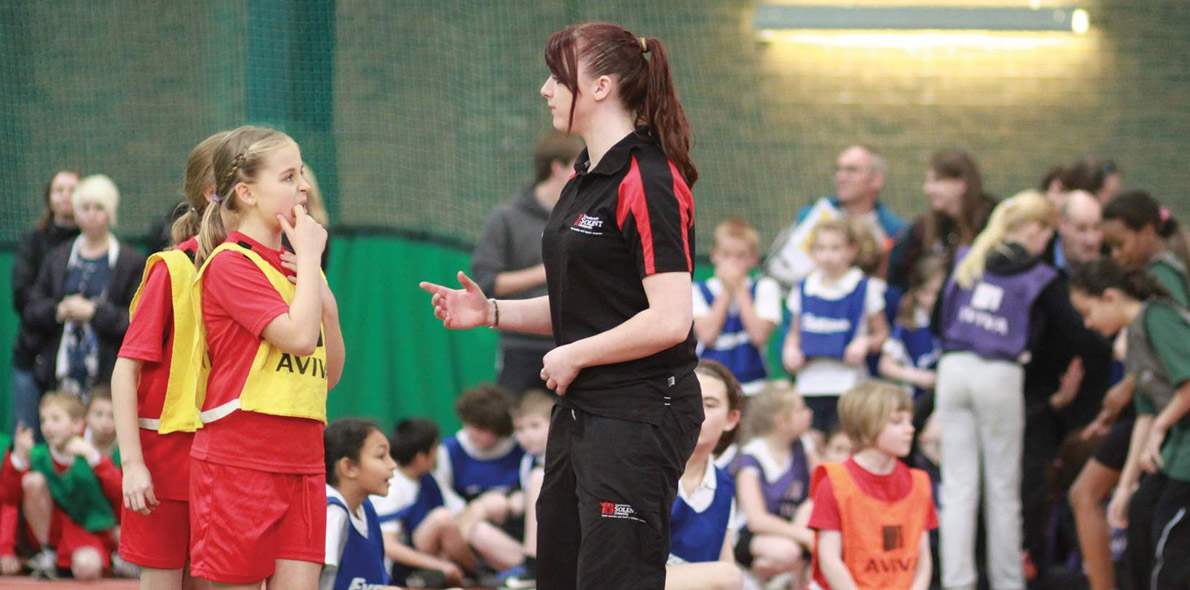 Making an impact: Sports coaching and development
Solent's Sport Coaching and Development students have been making an impact in the local community, putting together a range of sport for social change projects
21st November 2016
Students from Solent's BA (Hons) Sport Coaching and Development course have once again been making an impact in the local community, putting together a range of sport for social change projects as part of the annual Coaching Innovation Programme (CIP).
The CIP sees students working with external partners to deliver a sporting intervention project that uses sport and physical activity as a tool to address social issues in and around the Southampton area. As well as gaining invaluable industry experience, participants in the programme get to see first-hand how sport can make a positive change in people's lives. 
We caught up with five of the teams to find out more about their projects and how the CIP is preparing them for work in professional sports development.
Lift No Step Go
"Our Project, Lift No Step Go, is designed to tackle inactivity in sedentary office workers at Solent University. The aims of the project are to increase physical activity, increase awareness of the importance of physical activity and increase the participants daily step count.
"We hope to achieve these aims through weekly workshops which will provide the participants with the knowledge and equipment needed to achieve their goals.
"The CIP allows us to design, run and evaluate our own project, preparing us for further industry work"
Life+
"Our Project, Life+, will be delivering sessions to Eastleigh College students with moderate learning difficulties. We will be supporting the learning on their education programme by delivering active sessions that focus upon improving confidence, problem solving skills, teamwork and communication.
"The CIP offers us a chance to engage with practitioners, organisations and target groups. It is really helping to build our confidence."
Lively Learning
"Our project, Lively Learning will be delivering sessions within a primary school on the Isle of Wight in partnership with EduMove. These holistic sessions will combine physical activity with KS2 English in order to increase academic attainment and physical activity levels.
"The CIP is a great experience, helping us to apply theory to actual workplace issues."
Sports4All
"Our Project, Sports4All, will be working in partnership with YMCA, focusing on 15-19-year-olds. The project aims to help participants use key transferable life skills through sports based sessions. We intend to promote basic manners, leadership, confidence and respect for elders through appropriate communication.
"Being part of this project has already got us in touch with practitioners working in the field."
Employ Active
"Through the use of sport and physical activity, Employ Active aim to assist 16-25-year-olds through the transition process from school/college into university and/or a full-time job. We will deliver academically underpinned sport and physical activity sessions that aim to show the students of what is expected on an undergraduate sports degree.
"In addition, workshops will be provided that encompass guest speakers, developing CVs, personal statements, UCAS and apprenticeship applications and aid students on their career pathway.
"We have gained valuable hands-on experience, and have been able to collaborate with external organisations."