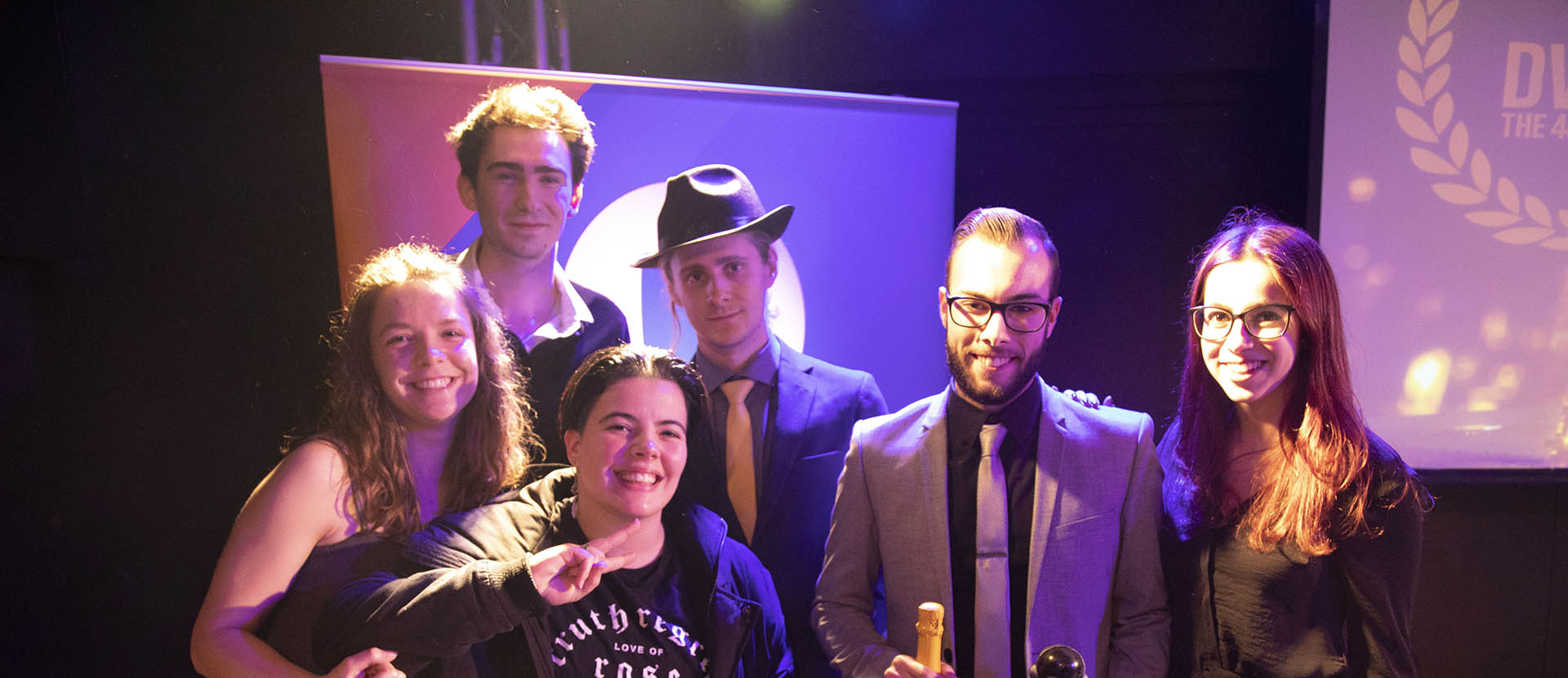 Media students triumph in film challenge
Media students from Solent University are celebrating after winning two awards at the DVMISSION 48 hour film challenge.
25th March 2019
TV, film, media production and technology
The awards which are now in their fourteenth year, invite students from the region to showcase their filmmaking talent by competing to create a two minute video in a 48 hour period. This year's brief was to create a video in the genre of 1960's Japanese Nor, using a dialogue provided by DVMISSION with the title The Dragon's Shadow.
The awards were held at the Wedgewood Rooms in Portsmouth, with two teams of BA (Hons) Media Production students collecting awards for Best Sound Design and the Spirit of DVMISSION.
Student team 'MAFILOCA' won the award of Best Sound Design for their piece, with judges stating: "A very good film, short story very well told with a nice twist at the end. Great performances by all the cast, loved the baddie's accent. Great cinematics, great locations, great film."

Team 'Emu and Co' won the award Spirit of DVMISSION for their piece. Judges stated: "Fantastic choreography, love the fight scenes. Nice mix of styles and genres, love and honour within the genre. Very nice. Simple story well told."

Roy Hanney, course leader for BA (Hons) Media Production said of the students' success: "It was great to see such an excellent showing for Solent students who submitted two strong films to the competition. The winner of the Spirit of DVMISSION really embodied everything the competition aims to celebrate; as filmmakers they showed they have 'true grit'".