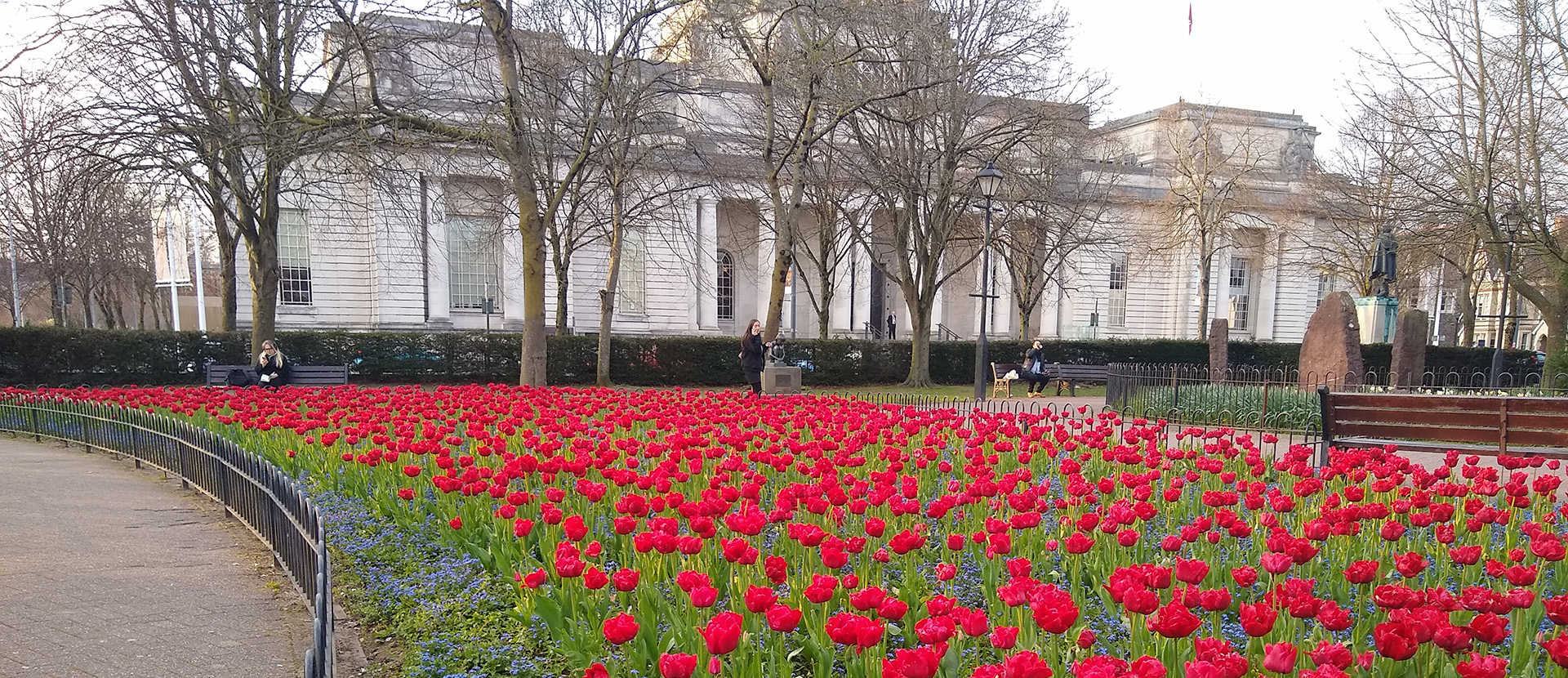 Music alumna wins UK Music Award
Music Management alumna Jo Howarth is celebrating after being presented a UK Music Outstanding Music Graduate award.
4th April 2019
The awards held on Monday evening were developed to identify and recognise some of the most dynamic and successful individuals to come through MAP institutions (of which Solent is one).
BA (Hons) Popular Music Performance alumna Courtney Gray was also thrilled to be shortlisted in the awards, and is now working on new avenues to enhance her music career – currently shadowing Tom Gibson of Blackhill Studio.
Jo, who graduated from BA (Hons) Music Management in 2018, works for TaP Management (music management agency for acts including Ellie Goulding and Dua Lipa, amongst others). She said of her win: "I was honoured to be awarded a 'Special Mention' in the Outstanding Music Graduate awards. I'm absolutely thrilled to have been nominated, let alone to have taken home a gorgeous trophy.
I really wasn't expecting my name to be called. The other nominees were seriously impressive professionals from all over the industry, and it was an honour to meet them all. I'm sure our paths will all cross again. 
I'm very grateful to Solent, my lecturers (who continue to support me today), UK Music and TaP Music for the nomination, as well as their support and the opportunities they have brought me."
Paul Rutter, Head of Music at Solent said: "Both of Solent's music nominees, Courtney Gray and Jo Howarth were a credit to the University at the Creative and Cultural Skills UK Music Awards Event in Cardiff.  Jo Howarth's Special Mention award for business demonstrates what Solent graduates are capable of achieving, with aptitude and ingenuity in such a short time after they have left us."    
Jo's course leader, Chris Anderton also added: "It was brilliant to hear that Jo had received a special mention award at the Creative and Cultural Skills Awards this year. As an undergraduate, Jo consistently undertook work placements and internships in a variety of music businesses and co-created the South Coast Women in Music conference at Solent University as her final year project. She now works as a manager for TaP Management, looking after her own roster of acts and continuing to build her profile in the industry. It all goes to show that with drive, talent and determination our students can succeed and thrive in the music industries."