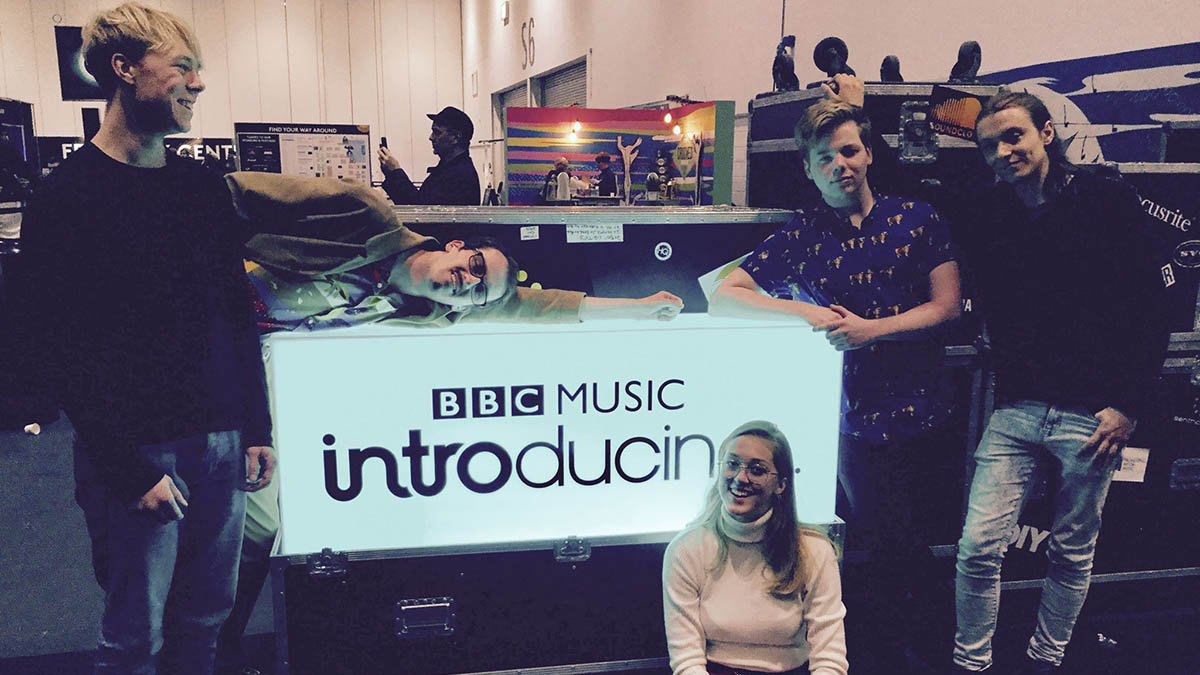 Music students get industry exposure at BBC conference
Amplified real-world learning
17th October 2017
More than 70 music students were invited to take part in BBC Introducing's first ever Amplify Conference this month.
Held to mark BBC Introducing's tenth anniversary, more than 150 music brands and 300 speakers – including Chase and Status and Annie Mac – showcased a wide range of music industry knowledge at the event.
Students participated in a wide range of industry workshops and talks, receiving expert advice and guidance from artists including Jamie Cullum, Katie Melua, and Rae Morris, and attending industry masterclasses that covered everything from publishing and funding through to production and promotion.
They were also able to attend performance masterclasses in drums and guitar and submit their own material to the demo surgery panel, featuring nationwide BBC Introducing DJs.
Sammy Abecassis, third year BA (Hons) Popular Music Performance and Production student says: "Our university band 'Lighten Up Laura' were able to hand our debut EP to heads of major labels, including Universal and Warner Chappell, and we got advice about how to progress in the industry.
"Making connections with these types of music industry heavyweights is so vital for upcoming bands and the whole event gave us an amazing opportunity to network and look at how to take our band to the next level."
The event featured performances from student bands Djuno and BASH!, and alumni band SVGA, all gaining invaluable exposure and forming strong industry links with a range of labels, managers and promoters.
In collaboration with the Creative and Cultural National Skills Academy and Solent's partnership with UK Music, three students were also selected from thousands of applicants for a four-day BBC work placement, working within artist liaison alongside industry guests such as Alex Boetang (Island Records), Carla Marie Williams (songwriter for Beyonce) and DJ Ace (BBC1 Xtra).
Manny Hendrix was one of the students gaining valuable industry experience at the conference. He was tasked with ensuring industry sessions were all running smoothly, and escorting guest speakers to where they needed to be.
The third-year BA (Hons) Music Promotion student says: "It was an amazing opportunity to get first-hand experience at a music industry event, and it surpassed all my expectations. I loved it!"
Esther Frake, Senior Lecturer for BA (Hons) Popular Music Performance and BA (Hons) Popular Music Performance and Production, adds:  "BBC Introducing is integral to the music industry and the variety of expertise available at Amplify was simply astounding.
"Students were able to gain valuable insight into many aspects of the industry and had the opportunity to perform, network and receive advice from artists and bands at the top of their field, which was extraordinary and helped to actualise our continual focus of real world learning."